Asian shares rise as investors await Japan vote, Fed choice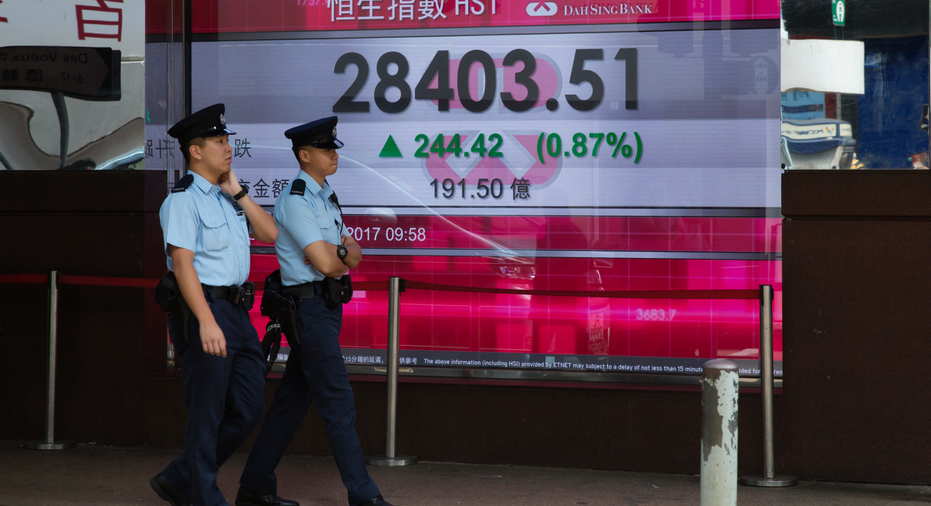 Asian shares pushed higher on investor optimism over the global outlook despite uncertainties over the outcome of political events in China and Japan and speculation over Trump's choice for the next Fed chief.
KEEPING SCORE: Japan's benchmark Nikkei 225 crept less than 0.1 percent higher to 21,451.78 and South Korea's Kospi added 0.4 percent to 2,483.08. Hong Kong's Hang Seng index rebounded 0.8 percent to 28,389.65 after a big selloff the day before while the Shanghai Composite in mainland China edged 0.1 percent higher to 3,371.87. Australia's S&P/ASX 200 was up 0.3 percent to 5,915.10.
CHINA CONGRESS: Markets are keeping an eye on the Chinese Communist Party's party congress, which wraps up next week, for any insights into financial or economic policies over the next five years. Official data showed quarterly growth in the world's No. 2 economy ticked lower but was relatively stable. Analysts focused on comments reportedly made on the meeting's sidelines by China's central bank governor Zhou Xiachuan warning about a collapse in market values following a long bull run.
JAPAN VOTES: Voters in Asia's second biggest economy are heading to the polls on Sunday for parliamentary elections. Investors don't expect big surprises as Prime Minister Shinzo Abe's party is expected to retain a comfortable lead thanks to "Abenomics" stimulus policies credited with shoring up economic growth while traditional opposition parties remain in disarray.
NEW ZEALAND ELECTION: The kiwi dollar was under pressure after Jacinda Ardern of the liberal Labour Party was finally chosen to lead a new coalition government in New Zealand after an election last month. Ardern takes over after nine years of rule by conservatives and wants to curb immigration, ban foreign speculators from buying homes and spend more money on health care and education.
FED CHAIR: Investor speculation is mounting over who President Donald Trump will pick as the next head of the U.S. Federal Reserve. He has promised to announce his decision before he leaves on an Asian trip Nov. 3 and some believe he'll make his pick as early as next week. He has already narrowed the shortlist to five candidates, including incumbent Janet Yellen.
MARKET VIEW: "Beyond short term uncertainties we remain in a sweet spot in the investment cycle — with okay valuations particularly outside of the U.S., solid global growth and improving profits but still benign monetary conditions," Shane Oliver of AMP Capital wrote in a commentary. "So we remain of the view that the broad trend in share markets will remain up."
WALL STREET: Major U.S. benchmarks were mostly higher, eking out tiny gains to extend the market's winning streak. The S&P 500 index rose less than 1 percent to close at 2,562.10 and the Dow Jones industrial average added less than 1 percent to 23,163.04. The Nasdaq composite slid less than 0.3 percent to 6,605.07.
ENERGY: Oil futures bounced. Benchmark U.S. crude rose 4 cents to $51.55 a barrel in electronic trading on the New York Mercantile Exchange. The contract lost 75 cents, or 1.4 percent, to settle at $51.29 per barrel on Thursday. Brent crude, used to price international oils, added 2 cents to $57.25 per barrel in London.
CURRENCIES: The dollar strengthened to 113.20 yen from 112.56 yen in late trading Thursday. The euro slipped to $1.1809 from $1.1851.