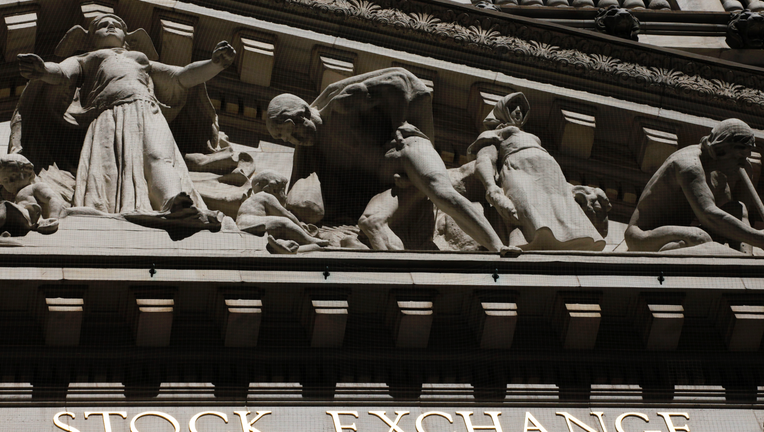 Asian shares rallied Thursday following Wall Street's rebound as investors regained confidence in the global economic outlook.
KEEPING SCORE: Japan's benchmark Nikkei 225 index rose 0.6 percent to 20,242.63 and South Korea's Kospi advanced 0.7 percent to 2,399.41. Hong Kong's Hang Seng gained 0.7 percent to 25,872.94 and the Shanghai Composite in mainland China added 0.1 percent to 3,175.99. Australia's S&P/ASX 200 climbed 0.8 percent to 5,802.60.
GLOBAL OUTLOOK: Bank of England Governor Mark Carney became the latest central bank chief to hint that improving economic conditions mean it's time to wind down stimulus measures left in place since the global financial crisis. Carney's remarks that "some removal of stimulus is likely to become necessary" sent the pound higher. Traders had similar interpretations of comments a day earlier by the Fed and European Central Bank chiefs, underscoring how attuned financial markets are to central bank policy.
QUOTEWORTHY: "Central bankers have shifted market thinking with apparently coordinated commentary suggesting higher interest rates sooner on the back of strengthening economies," said Michael McCarthy, chief strategist at CMC Markets. "The result is a surge in shares and industrial commodities, and pressure on safe havens such as bonds and the U.S. dollar."
DATA WATCH: Investors are awaiting the release of China's official monthly indexes on factory and service sector activity Friday. The numbers are widely watched early indicators of the health of the world's No. 2 economy and investors will be watching fresh insight into China's recovery.
STRESS TESTS: The Federal Reserve gave its blessing to the 34 biggest U.S. banks, judging for the first time in seven years of annual "stress tests" that their financial foundations were strong enough for them to withstand a major economic downturn. The ruling means the banks can raise dividends and buy back shares and is a sign of confidence in an industry that nearly toppled the financial system during the 2008-09 financial crisis.
WALL STREET: Major U.S. benchmarks posted strong gains. The Standard & Poor's 500 index gained 0.9 percent to close at 2,440.69, its biggest single-day gain since April 24. The Dow Jones industrial average added 0.7 percent to 21,454.61 and the Nasdaq composite rose 1.4 percent to 6,234.41.
ENERGY: Oil futures extended gains, with benchmark U.S. crude adding 26 cents to $45.00 a barrel in electronic trading on the New York Mercantile Exchange. The contract rose 50 cents, or 1.1 percent, to settle at $44.74 a barrel on Wednesday. Brent crude, the international standard, rose 25 cents to $47.79 per barrel in London.
CURRENCIES: The dollar fell to 112.25 from 112.30 yen late Monday. The euro strengthened to $1.1408 from $1.1379.