Asian shares mostly rise, taking cue from Wall Street gains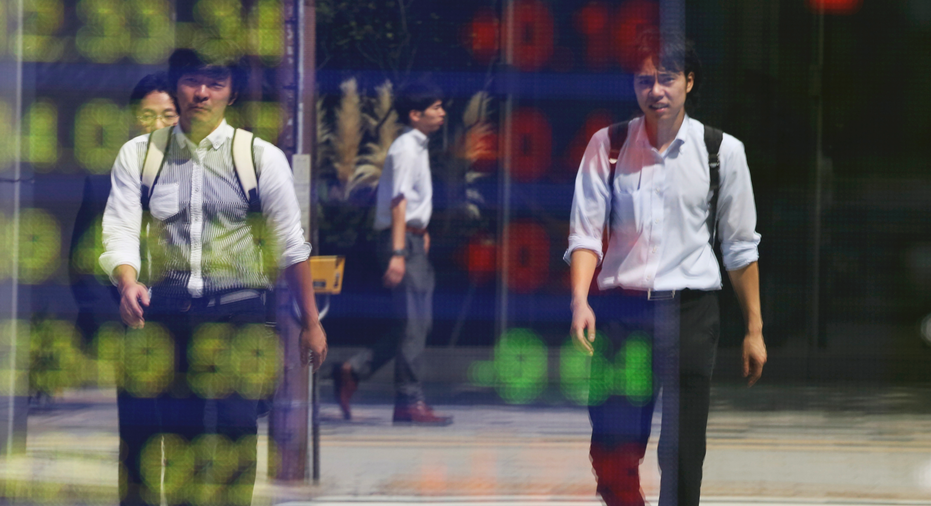 Asian shares advanced Thursday, taking their cue from the latest record highs on Wall Street. Chinese investors are holding back ahead of a key communist party meeting next week.
KEEPING SCORE: Japan's benchmark Nikkei 225 added 0.5 percent in early trading to 20,988.06. Australia's S&P/ASX 200 gained 0.2 percent to 5,785.10. South Korea's Kospi rose 0.3 percent to 2,464.88. Hong Kong's Hang Seng advanced 0.2 percent to 28,464.38, while the Shanghai Composite dipped 0.2 percent to 3,382.49.
WALL STREET: The Standard & Poor's 500 index gained 0.2 percent to 2,555.24. The Dow Jones industrial average also rose 0.2 percent, to 22,872.89, and the Nasdaq composite climbed 0.2 percent to 6,603.55. All three indexes finished at all-time highs.
JAPAN RALLY: Japan's Nikkei 225 index has closed at 21 year highs over the past few days, lifted by optimism over the latest economic data and anticipation of strong corporate results in the upcoming quarterly reporting period. Expectations are rising that an Oct. 22 nationwide election for the more powerful lower house of Parliament will reinforce a strong majority for Prime Minister Shinzo Abe's ruling Liberal Democrats, who favor tax cuts for corporations.
THE QUOTE: "Markets expect good results from the upcoming earning seasons and investors are putting bets on Prime Minister Shinzo Abe's victory in the upcoming election," says Jane Fu, sales trader at CMC Markets in Singapore.
ENERGY: Benchmark U.S. crude oil lost 26 cents to $51.04 a barrel. It rose 38 cents to $51.30 a barrel overnight in New York. Brent crude, used to price international oils, fell 31 cents to $56.63 a barrel in London.
CURRENCIES: The dollar rose to 112.41 yen from 112.26 yen. The euro rose to $1.1874 from $1.1819.
___
AP Business Writer Yuri Kageyama can be reached at https://twitter.com/yurikageyama
Her work can be found at https://www.apnews.com/search/yuri%20kageyama