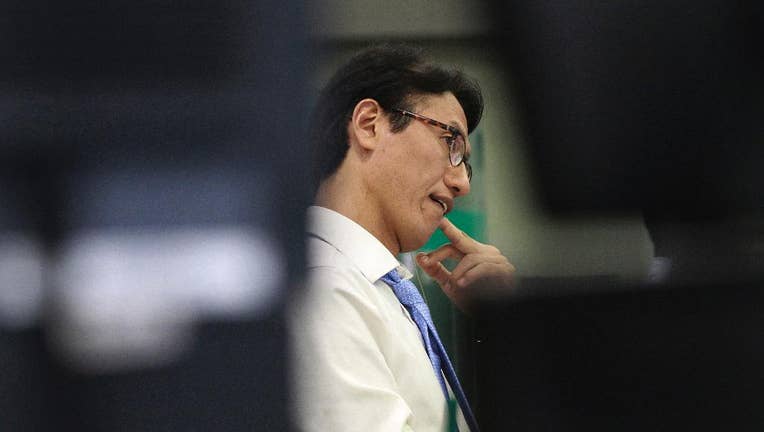 Asian shares were mixed Monday, trading within a narrow range as cautious investors considered the most recent comments by Federal Reserve Chair Janet Yellen. Yellen said Friday that the slow recovery from the Great Recession has surprised economists, confounding long-held beliefs about growth and inflation, but she did not discuss the Fed's timetable for a rate hike.
KEEPING SCORE: Japan's benchmark Nikkei 225 wobbled but finished 0.3 percent higher at 16,900.12. South Korea's Kospi gained 0.2 percent to 2,027.61, while Australia's S&P/ASX 200 dipped 0.8 percent to 5,388.70. Hong Kong's Hang Seng slipped 0.9 percent to 23,034.07 and the Shanghai Composite index fell 0.7 percent to 3,042.75. The SET of Thailand dropped 0.2 percent to 1,474.33 and other markets in Southeast Asia were mostly lower.
WALL STREET: The Dow Jones industrial average, which had jumped as much as 162 points in the morning, finished Friday's session up 39.44 points, or 0.2 percent, at 18,138.38. The Standard & Poor's 500 inched up 0.43 points to 2,132.98. The Nasdaq composite gained 0.83 points to 5,214.16.
THE QUOTE: The possibility that the Fed may raise interest rates is weighing on market players' minds, given Janet Yellen's comments last week. "Yellen asked the same questions Bernanke asked several years back: can ostensibly cyclical downturns permanently damage the medium- and long-term trajectory of the economy? If so, shouldn't the Fed do everything in its power to lift the actual trajectory back to where it might otherwise have been?" DBS Group Research said in a report.
ENERGY: U.S. benchmark crude oil gave up 24 cents to $50.11 a barrel in New York. It lost 9 cents to $50.35 a barrel on Friday. Brent crude, the international standard, fell 14 cents to $51.81 a barrel in London.
CURRENCIES: The dollar rose to 104.15 yen from 104.08 yen late Friday in Asia. The euro fell to $1.0986 from $1.1029.