Asian shares mixed as investors mull weekend vote results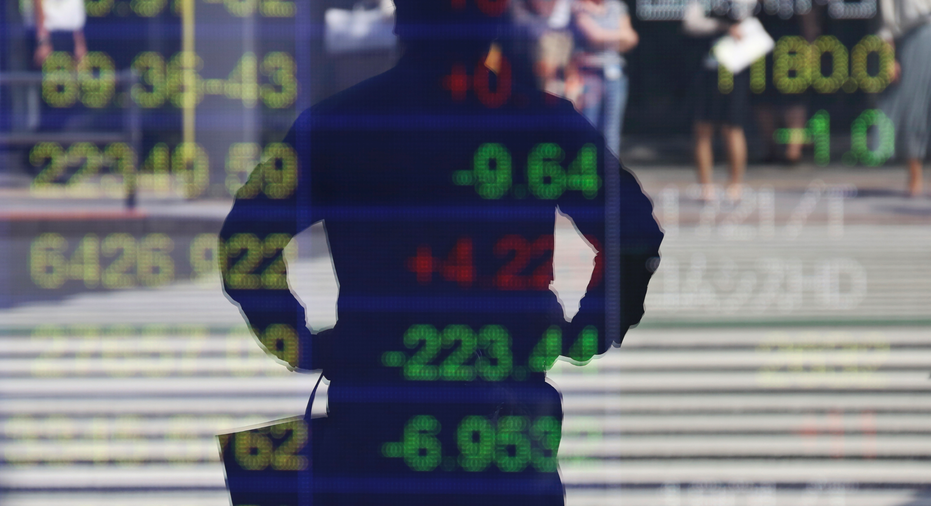 Asian shares were mixed on Monday as investors turned their attention to global politics and evaluated weekend election results from Germany and New Zealand.
KEEPING SCORE: Japan's Nikkei 225 index rose 0.6 percent to 20,414.93 but South Korea's Kospi lost 0.4 percent to 2,380.38. Hong Kong's Hang Seng shed 0.8 percent to 27,655.32 and the Shanghai Composite in mainland China fell 0.3 percent to 3,342.71. Australia's S&P/ASX 200 edged up 0.3 percent to 5,699.90.
GERMAN POLITICS: Germany Chancellor Angela Merkel won a fourth term but the share of the vote that her party and its allies won was down from four years ago and was one of their weakest post-war results. Meanwhile, the nationalist, anti-refugee Alternative for Germany party surged into parliament as did the pro-business Free Democratic Party, underscoring the tricky prospect Merkel has in forming a coalition with new partners.
NEW ZEALAND VOTE: Prime Minister Bill English's National Party won the most votes but still needs help from other political parties to form a government. The parties will now need to negotiate to form a coalition, meaning New Zealanders may need to wait days or even weeks to confirm whether English will retain the top job. Jacinda Ardern, the charismatic leader of the Labour Party and English's main challenger, still has a remote chance of taking the role.
QUOTEWORTHY: "We have certainly seen a tough weekend for elections with both the German and New Zealand election providing some reasons to unnerve investors," said Jingyi Pan, market strategist at IG in Singapore.
WEEK AHEAD: Investors are also looking ahead to Chinese manufacturing data and Japanese retail sales, employment and other economic data at the end of the week, for insights on Asia's two biggest economies. Swirling rumors that Japanese Prime Minister Shinzo Abe plans to call a snap general election are keeping investors on edge, analysts said.
WALL STREET: Major U.S. benchmarks ended little changed on Friday. The Standard & Poor's 500 index rose less than 0.1 percent to 2,502.22. The Dow Jones industrial average slipped less than 0.1 percent to 22,349.59. The Nasdaq composite added less than 0.1 percent to 6,426.92.
ENERGY: Oil futures started the week lower. Benchmark U.S. crude lost 10 cents to $50.56 a barrel in electronic trading on the New York Mercantile Exchange. The contract rose 11 cents, or 0.2 percent, to settle at $50.66 a barrel on Friday. Brent crude, used to price international oils, slipped 9 cents to $56.33 a barrel in London.
CURRENCIES: The dollar strengthened to 112.29 from 111.99 yen on Friday. The euro weakened to $1.1932 from $1.1947.