Asian shares mixed after Trump offers scant policy details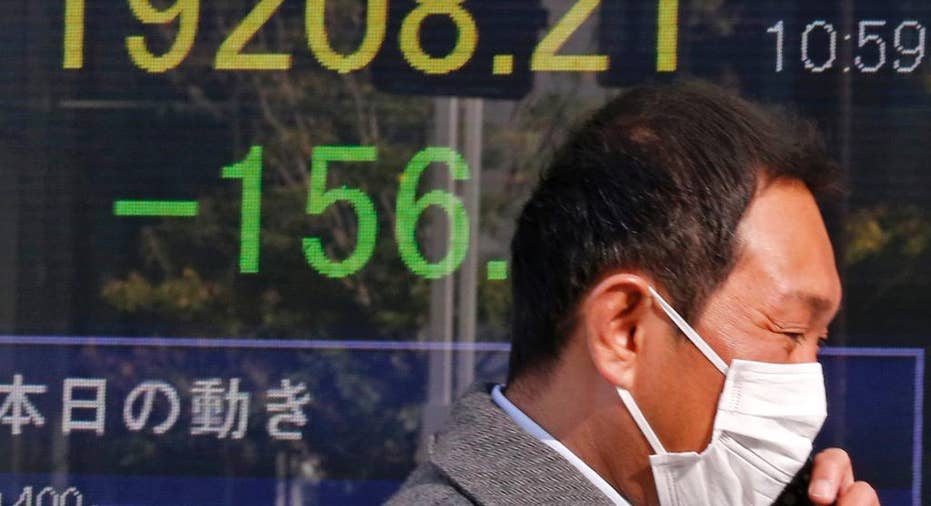 Asian shares were mixed Thursday following President-elect Donald Trump's press conference. Trump offered scant details on policies, disappointing investors hoping for a clearer sense of his plans for trade and economic stimulus.
KEEPING SCORE: Japan's benchmark Nikkei 225 shed 1.0 percent to 19,179.26, as the U.S. dollar fell back against the yen, potentially hurting exporters' earnings. Hong Kong's Hang Seng dipped 0.4 percent to 22,850.17, and the Shanghai Composite gained 0.1 percent to 3,141.13. Australia's S&P/ASX 200 slipped 0.1 percent to 5,766.90 and South Korea's Kospi gained 0.2 percent at 2,079.83. Shares in Southeast Asia were mostly higher.
WALL STREET: The Nasdaq hit a fifth record-high close in a row, gaining 11.83 points, or 0.2 percent, to 5,563.65. The Dow Jones industrial average rose 98.75 points, or 0.5 percent, to 19,954.28. The S&P 500 index added 6.42 points, or 0.3 percent, to 2,275.32.
TRUMP NEWS: Trump's first news conference in nearly six months was an anti-climax, with scant details on his plans for infrastructure spending and tax reforms. Trump attacked U.S. intelligence services and big pharmaceutical companies, instead of outlining his platform. His comment that the government should change bidding procedures for the pharmaceutical industry "because they're getting away with murder," drove health care stocks lower
THE QUOTE: "It is what he didn't mention - fiscal stimulus — that worries market participants. The U.S. dollar rally was based on the assumption that Trump's administration will push through a massive infrastructure building and fiscal stimulus package, which will lead to higher inflation in the future," said Margaret Yang Yan, a market analyst with CMC Markets in Singapore. "The slump in the U.S. dollar index last night indicated that assumption is now unwinding because the president-elect never even mentioned that key word 'stimulus'."
DRUG MAKERS: Health care stocks fell after Trump said new bidding procedures are needed to stem rises in drug costs. Pharmaceutical company Endo International led the decliners in the Standard & Poor's 500 index, sliding 8.5 percent on Wednesday. Thursday in Asia, Takeda Pharmaceutical fell 2.5 percent, Eisai Co. fell 3 percent and Chugai Pharmaceutical dropped 3.1 percent.
ENERGY: Benchmark crude oil dipped 8 cents to $52.17 a barrel. It rose $1.43, or 2.8 percent, to close at $52.25 a barrel in New York on Wednesday. Brent crude, which is used to price oil sold internationally, rose 1 cents to $55.01.
CURRENCIES: The dollar fell to 114.61 yen from 115.43 on Wednesday. The euro rose to $1.0603 from $1.0576.