Asian shares lower as sentiments get dragged by Wall Street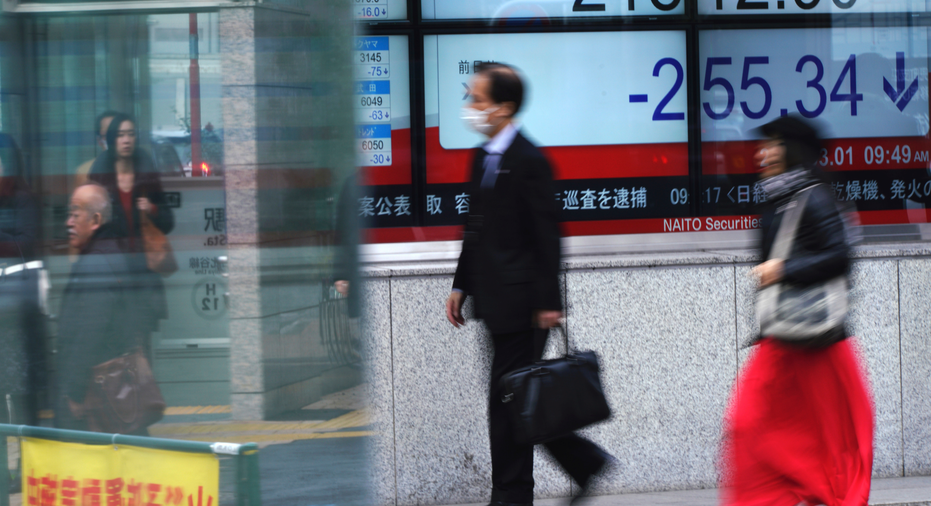 Asian shares were mostly lower Thursday as sentiments got dragged down by a slide on Wall Street.
KEEPING SCORE: Japan's benchmark Nikkei 225 lost 1.6 percent in early trading to 21,726.26. Australia's S&P/ASX 200 shed 0.9 percent to 5,962.90. Hong Kong's Hang Seng lost 0.4 percent to 30,718.11, while the Shanghai Composite edged up 0.2 percent to 3,266.03. South Korean markets were closed for Independence Movement Day, a national holiday.
WALL STREET: The S&P 500 fell 30.45 points, or 1.1 percent, to 2,713.83, while the Dow Jones industrial average lost 380.83, or 1.5 percent, to 25,029.20 and the Nasdaq composite dropped 57.35, or 0.8 percent, to 7,273.01. The dominant fear for the month was the threat of higher inflation and interest rates, and February was the worst month for the U.S. market in two years.
THE QUOTE: "Federal Reserve Chairman Powell erred to the hawkish side and had speculation running rampant that the Feds will trigger quicker pace of interest rate increases as the economy accelerates," says Stephen Innes, head of trading at Oanda, referring to remarks earlier in the week that has the market anticipating higher interest rates in the U.S.
ENERGY: Benchmark U.S. crude added 2 cents to $61.66 per barrel. Brent crude, the international standard, fell 1 cent to $64.72 per barrel.
CURRENCIES: The dollar dipped to 106.68 Japanese yen from 107.18 yen late Wednesday. The euro fell to $1.2189 from $1.2202.
____
Follow Yuri Kageyama on Twitter at https://twitter.com/yurikageyama
Her work can be found at https://www.apnews.com/search/yuri%20kageyama