Asian shares edge higher ahead of Yellen testimony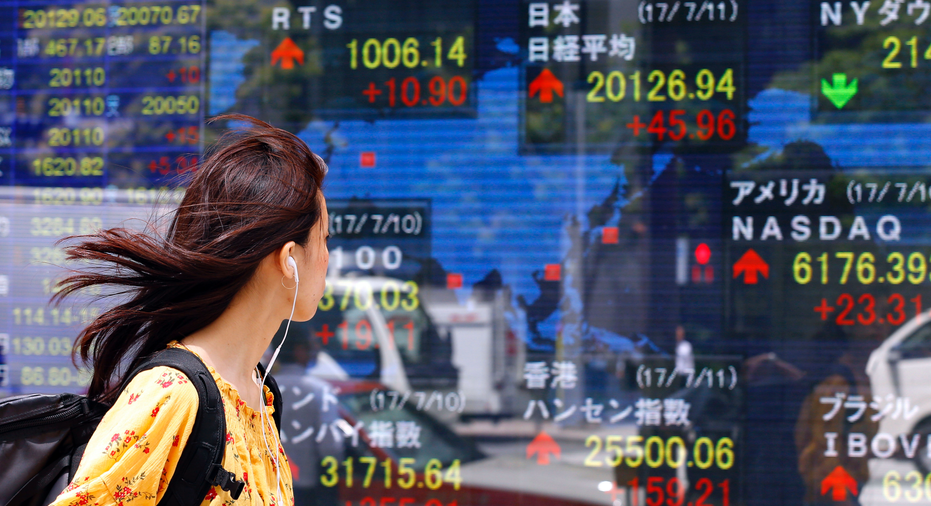 Shares edged higher in Asia on Tuesday following a listless day of trading on Wall Street. Investors are awaiting Federal Reserve chair Janet Yellen's testimony to Congress.
KEEPING SCORE: Japan's Nikkei 225 index gained 0.4 percent to 20,156.64 on expectations the yen will weaken further against the dollar. Hong Kong's Hang Seng added 1.1 percent to 25,773.10. The Kospi in South Korea climbed 0.2 percent to 2,387.96 while Australia's S&P ASX 200 edged 0.1 percent higher to 5,728.60. The Shanghai Composite index slipped 0.3 percent to 3,202.21 while shares in Southeast Asia were mixed.
WALL STREET: Gains by technology and materials stocks were mostly outweighed by losses among real estate companies, banks and other sectors. Macy's and other big retailers also took hefty losses. The Standard & Poor's 500 index added 0.1 percent to 2,427.43 while the Dow Jones industrial average was almost flat at 21,408.52. The Nasdaq composite rose 0.4 percent, to 6,176.39.
YELLEN FACTOR: Traders are looking ahead to potential news out of the Federal Reserve when Yellen addresses Congress on Wednesday and Thursday. "We're going through a transition phase where interest rates and Fed policy were very friendly for quite some time and that was the most important support for the markets," said Bruce Bittles, chief investment strategist at Baird. "Now we're moving more toward the revival of the global economy, including the U.S., and what that might mean for earnings prospects going forward, and the markets are now dwelling on that potential."
THE QUOTE: "A data-light day in Europe and the U.S. yielded low volume and minimal movements for markets. These movements are unlikely to inspire Asian markets in the day with investors expected to continue positioning for key events," Jingyi Pan of IG said in a commentary.
ENERGY: Benchmark U.S. crude gained 15 cents to $44.55 a barrel in electronic trading on the New York Mercantile Exchange. It added 17 cents to settle at $44.40 a barrel on Monday. Brent crude, used to price international oils, climbed 17 cents to $47.05 a barrel.
CURRENCIES: The dollar rose to 114.19 from 114.04 yen late Monday. The euro slipped to $1.1394 from $1.1400.
___
AP Business Writer Alex Veiga in Los Angeles, California, contributed.