Asian shares drop, tracking Wall St losses, mixed data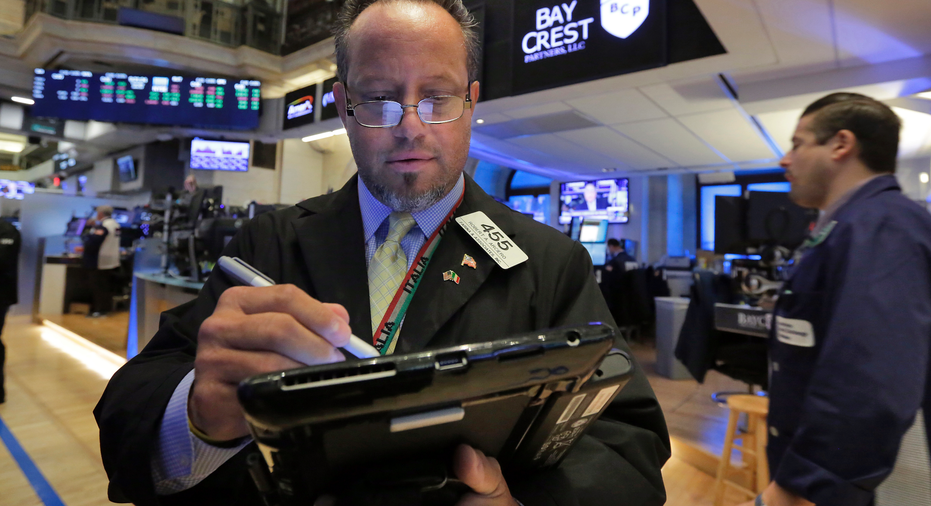 Shares slipped in Asia on Friday, tracking an overnight decline on Wall Street. Strong Chinese manufacturing data failed to lift benchmarks in Hong Kong and Shanghai.
KEEPING SCORE: Japan's Nikkei 225 index dropped 1.1 percent to 20,000.88 and the Hang Seng in Hong Kong fell 0.9 percent to 25,730.74. South Korea's Kospi lost 0.4 percent to 2,384.97. The Shanghai Composite index lost 0.3 percent to 3,179.22 and Australia's S&P ASX 200 lost 1.4 percent to 5,739.60.
WALL STREET: Despite some encouraging news on the U.S. economy, as the Commerce Department said the nation's gross domestic product, the broadest measure of economic health, increased at an annual rate of 1.4 percent in the first quarter, investors unloaded technology stocks as investors bet central bankers may be ready to lift rates. That spurred many traders to move out of growth sectors, like technology, and into value stocks, such as banks. The Standard & Poor's 500 index fell 0.9 percent to 2,419.70. The Dow Jones industrial average slid 0.8 percent to 21,287.03 and the Nasdaq composite lost 1.4 percent to 6,144.35.
ANALYST VIEWPOINT: "After yesterday's broad lift for Asian indices, markets are expected to pare back gains today as the positive sentiment subsides," Jingyi Pan of IG said in a commentary.
CHINA MANUFACTURING: A survey showed China's manufacturing activity accelerated in June, helped by stronger foreign demand for Chinese goods. The monthly purchasing managers' index issued by the Chinese statistics bureau and an industry group on Friday rose to 51.7 from May's 51.2 on a 100-point scale on which numbers above 50 show activity expanding. The Federation of Logistics & Purchasing said it was the 11th straight month of improvement.
JAPAN DATA: Japan's factory output rose in May from a year earlier and the number of jobs per job seekers climbed to a 43-year high, reflecting labor shortages as the economy gains momentum thanks to stronger exports to the rest of Asia. Despite the high ratio of jobs to job seekers, at 1.49 to 1 the highest since February 1974, government said the unemployment rate rose to 3.1 percent from 2.8 percent in April as workers quit to seek new jobs in a labor-short market.
ENERGY: Benchmark U.S. crude rose 31 cents to $45.24 a barrel in electronic trading on the New York Mercantile Exchange. It gained 19 cents to settle at $44.93 a barrel on Thursday. Brent, the international standard, gained 36 cents to $47.99.
CURRENCIES: The dollar fell to 111.83 yen from 112.18 yen late Thursday. The euro strengthened to $1.1442 from $1.1440. The British pound rose to $1.3018 from $1.2999. European currency markets have been volatile in recent days after leading central bankers appeared to hint at a turn in monetary policy soon.
.