Asian Markets Settle Slightly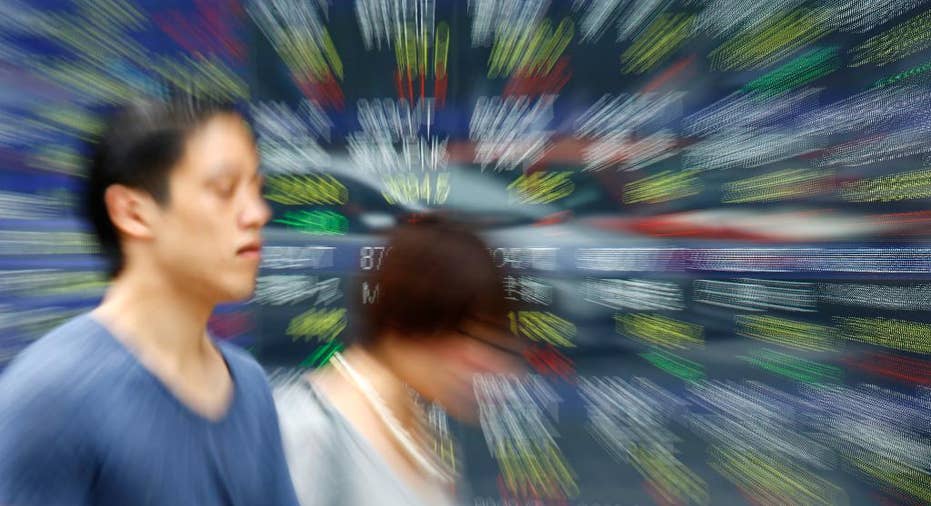 Shares in Asia were choppy Tuesday as uncertainty after the U.K.'s decision to leave the European Union continued to unnerve investors.
Stock markets across the region opened down, as a broad selloff in U.S. and eurozone stocks overnight hit sentiment in early Asian trade. But signs emerged that markets were stabilizing, which reduced some losses.
Japan's Nikkei Stock Average fell as much as 1.9% in the morning, but the benchmark then reversed losses to be about flat.
Elsewhere in the region, Hong Kong's Hang Seng Index fell 0.9%, Australia's S&P/ASX 200 was down 1.8%, and Korea's Kospi turned up 0.2%. China's Shanghai Composite Index slid 0.1%.
The Australian shares of recently listed U.K. bank CYBG PLC have fallen by more than a third since Friday, when it was clear that Britain had chosen to leave the European Union. The firm is the holding company for the British institutions Clydesdale Bank PLC and Yorkshire Bank, which National Australia Bank Ltd. spun off in an Australian listing in early February.
"It's general risk-off sentiment until there's going to be more clarity surrounding Europe," said Alex Furber, senior client services executive at CMC Markets in Singapore. "We just need to see how it pans out. The selloff seems to be indiscriminate."
Traders and investors were focusing on whether the Bank of Japan would intervene to counteract the yen's strength against the U.S. dollar. The yen, like gold, is a traditional safe-haven asset amid times of market turmoil, but its strength hurts the competitiveness of Japanese exporters. The currency was recently stable at 101.79 to one U.S. dollar.
"It might dominate the behavior of the Bank of Japan, which obviously is going to have a fairly significant effect on what we see in Asia," Mr. Furber said.
Other havens drew investors Tuesday. In Hong Kong, the only positive sector so far this week is a Hang Seng subindex comprised of telecom stocks. It's up 1% this week.
Meanwhile, the price of gold was last trading at $1,324 per troy ounce. And the yield on the newest 20-year Japanese government bond fell to a fresh record low of 0.04%.
A small recovery could emerge this week as investors bargain-hunt for oversold stocks, says Jacob Rappaport, managing director and head of equity capital markets at INTL FCStone Financial Inc.
Brent crude oil was recently trading up 0.9% at $47.59 per barrel.