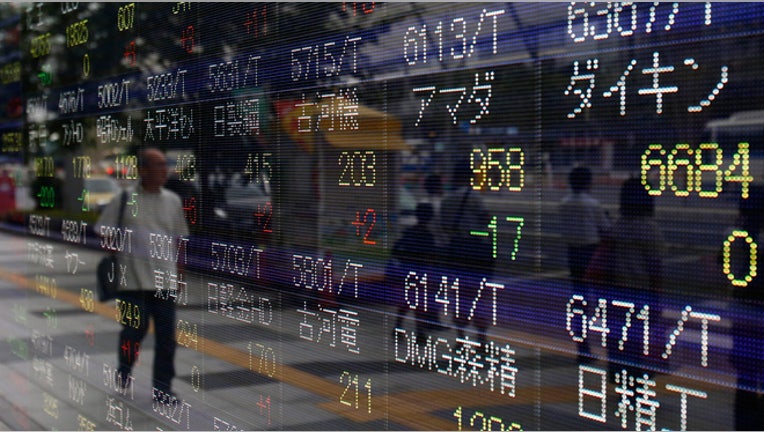 Haven assets such as oil, yen rise; investors eye Russia's response.
Asian equity markets erased early gains and the yen and oil prices rose sharply after the U.S. launched cruise missiles at a Syrian airbase in response to a recent chemical attack.
The strikes represented the first time a U.S. military operation has deliberately targeted the regime of President Bashar al-Assad. The announcement came in the middle of the morning for many Asian-Pacific markets, pushing investors into haven assets like the yen, which jumped about 0.6% against the U.S. dollar in the moments after the strikes were announced.
The strikes came a day after President Donald Trump said the chemical attack in Idlib province earlier this week, which were blamed on Syrian forces, had changed his thinking on Assad.
"The initial reaction from the markets is one of risk aversion," said Stuart Ive, senior client adviser at OM Financial in New Zealand. "The question now is what is going to be Russia's response to this."
Other haven assets also rose sharply, with the yield on the benchmark 10-year U.S. Treasury falling to 2.3140% compared with 2.3430% late Thursday,. London spot gold prices were recently 1.3% higher.
Oil prices also surged, as concerns about supply disruptions from the military offensive in the region registered with investors. Brent crude, the global oil benchmark, was recently up 1.4% at $55.66 a barrel.
In stocks, Australia's S&P/ASX 200 was last down 0.2% after opening up 0.5%, while in Hong Kong, the Hang Seng Index was off 0.5% and the FTSE Straits Times Index in Singapore fell 0.7%.
In Japan, the Nikkei Stock Average was down 0.1% after opening up 0.6%. Still, a decline Thursday provided some upward momentum for Japan-listed stocks.
"I think there is some technical buying in Japan," said Chris Weston, chief market strategist at IG Markets in Australia. "We saw the buyers really stepping in and looking to defend the bottom of that range so that was quite positive."
The U.S. strikes on Syria came as Trump was hosting Chinese President Xi Jinping at his resort in Florida. Meetings on Friday had been expected to focus on economics, trade and security issues including North Korea's nuclear program.
"[Among] other things, Trump is sending a message to the Chinese with regards to his willingness to act against North Korea," said Jeffrey Halley, a senior market strategist at Oanda in Singapore.
The Shanghai Composite Index was recently flat, unchanged from the start of trading.