Asian markets mixed after Wall Street decline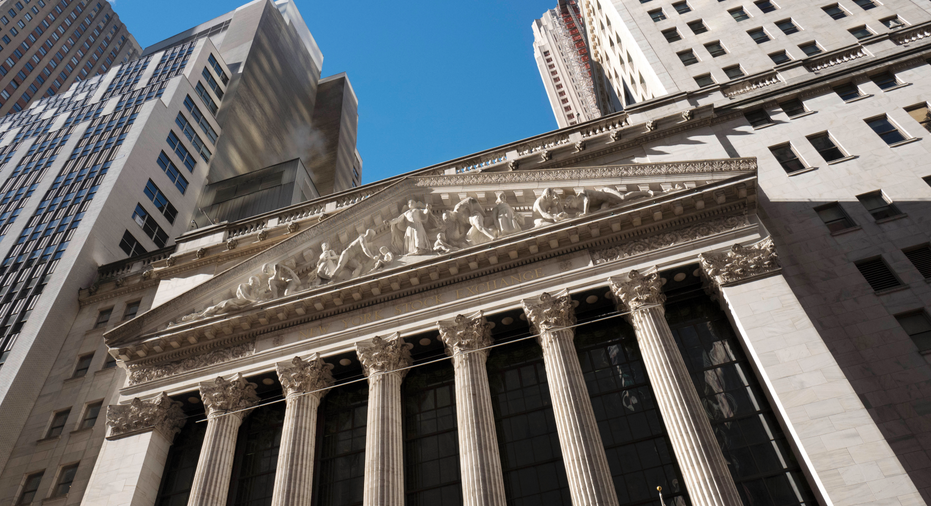 Asian stocks were mixed Wednesday after Wall Street declined as President Donald Trump delivered a new warning to North Korea in a speech to South Korean lawmakers.
KEEPING SCORE: The Shanghai Composite Index gained 0.1 percent to 3,417.98 and Japan's Nikkei 225 fell 0.4 percent to 22,853.46. Hong Kong's Hang Seng added 5 points to 28,998.07 and Sydney's S&P-ASX 200 lost 0.5 percent to 8,685.07. Seoul's Kospi gained 0.4 percent to 2,556.82 and Malaysia also advanced. New Zealand, Singapore, Taiwan and Jakarta retreated.
WALL STREET: U.S. stocks slipped as smaller companies and banks took their worst losses in a few months as interest rates moved lower. With stock indexes near record highs, investors moved some money into big-dividend stocks like real estate companies. Small, domestically-focused companies had their worst day since mid-August as House Republicans began making changes to their tax bill. The Standard & Poor's 500 index dipped 0.49 points to 2,590.64. The Dow Jones industrial average added 8.81 points to 23,557.23, another record high. The Nasdaq composite fell 0.3 percent to 6,767.78.
TRUMP WATCH: Trump warned North Korea not to "try us" in a speech to South Korea's National Assembly. Trump is on a 12-day Asia tour. Pro- and anti-Trump protesters staged rallies in Seoul ahead of his visit, reflecting a public deeply divided along ideological and age lines. Many South Koreans worry Trump's fiery rhetoric on North Korea raises the risk of war that could cost thousands of South Korean lives. Trump planned to fly to Beijing later in the day.
ANALYST COMMENT: "Markets seem unsure which way to go next — equity markets are largely becalmed, FX is mostly directionless, with a few exceptions, and the same too goes for bond markets," said Rob Carnell of ING in a report. "We still wait more progress on the U.S. tax reform bill," said Carnell. "On foreign policy. President Trump seems to be learning to play a more diplomatic game, as he leaves Seoul today for China on his Asia roadshow and does not appear to have set off any fireworks, either figuratively or literally on the Korean peninsula. First, though, he has to address the Korean National Assembly, where he is not guaranteed a polite and quiet hearing."
CURRENCY: The dollar declined to 113.75 yen from Tuesday's 113.99 yen. The euro edged up to $1.1598 from $1.1588.
ENERGY: Benchmark U.S. crude declined 14 cents to $57.06 per barrel in electronic trading on the New York Mercantile Exchange. The contract lost 15 cents on Tuesday to close at $57.20. Brent crude, used to price international oils, shed 4 cents to $63.65 in London. It lost 58 cents the previous session to close at $64.27.