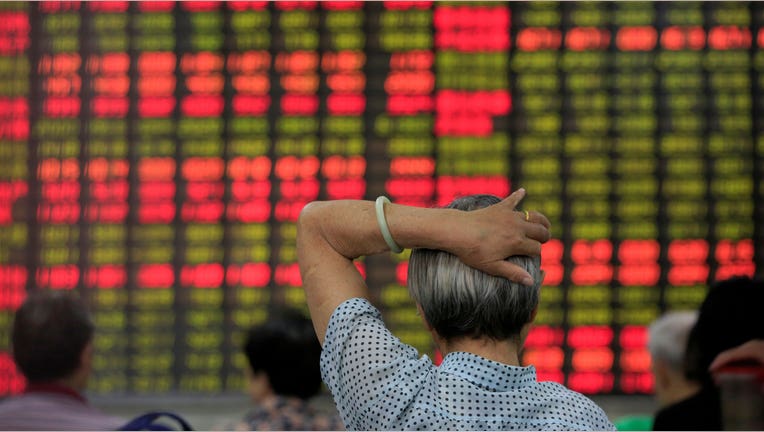 U.S. equity markets pointed to a possible halt to the massive selling that has engulfed the markets this week.
As of 5:00 am ET,  Dow futures were higher by 87 points or 0.35 percent to 24,056. S&P 500 futures pointed 15 points higher or 0.56 percent to 2,608 while Nasdaq futures rose by 40 points or 0.63 percent to 6,358.
In Asia, equity markets picked up where U.S. markets left off with Chinese equities on track for their worst day in two years.
The Shanghai Composite Index tumbled 6.0 percent to its lowest since May 2017.
Chinese stocks joined U.S. stocks in correction territory, a fall of at least 10 percent.
China's central bank said on Friday it released temporary liquidity of almost $316 billion to meet cash demand before the long Lunar New Year holidays.
In Hong Kong, the benchmark Hang Seng Index was down more than 3 percent by midday.Financial and property shares took the bigggest hits in both China and Hong Kong.
Japan's Nikkei dropped 2.9 percent, heading for a weekly loss of 8.6 percent - its biggest since February 2016.
In Europe, London's FTSE, France's CAC and Germnay's DAX, all opened lower, with the DAX sliding into correction territory.
U.S. crude futures were down 1.1 percent at $60.53 per barrel amid fears of rising global supplies.
On Thursday, the S&P 500 fell 100 points, or 3.75%, to 2,581, while the Dow Jones industrial average tumbled 1,032.89, or 4.15%, to 23,860.46. Both indexes extended their declines from their respective all-time highs reached on Jan. 26 to just beyond 10%.