Asia Shares Rally as Brexit Worries Abate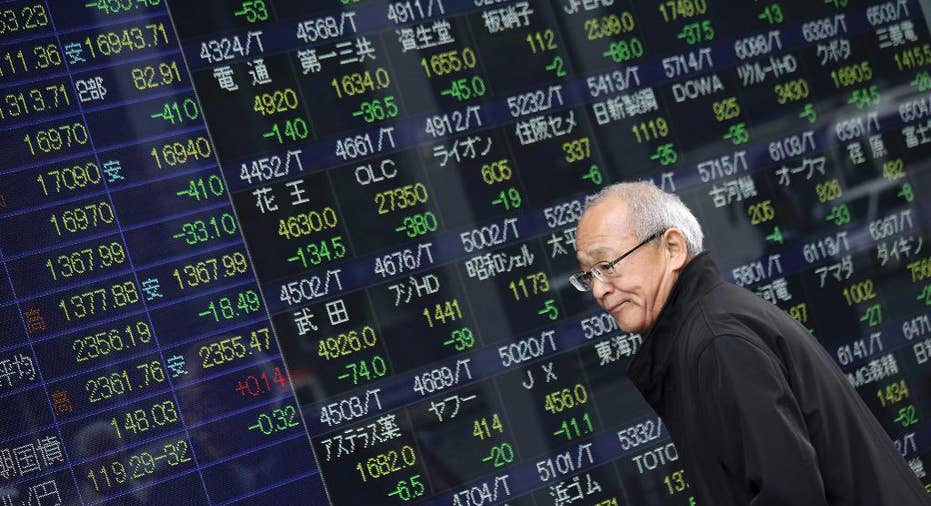 Shares across Asia rallied Wednesday as worries about the U.K.'s decision to leave the European Union abated and investors began buying up badly beaten sectors, including financials.
Banks in Australia rose for a second day, with Australia & New Zealand Banking leading the major names. ANZ rose 1.3%.
Banks on Japan's Topix index jumped 1.8% although they remain down 4.8% for the week. Also rising in Japan were the insurance, steel and export sectors--Tokio Marine Holdings Inc. was up 6.4%, Nippon Steel & Sumitomo Metal Corp. added 6.4% and Sony Corp. advanced 4.8%.
More broadly, the Nikkei Stock Average rose 1.6% while Australia's S&P/ASX 200 gained 0.8%. Hong Kong's Hang Seng Index was up 1.3% and South Korea's Kospi was up 1%. The Shanghai Composite Index finished up 0.7%.
The gains in Asia come after global stocks held steady overnight and the pound rose against the U.S. dollar.
Investors expect volatility in financial markets to remain, as the U.K. attempts to sort out its relationship with the EU following last Thursday's vote in favor of exiting the bloc.
"A key risk will be whether the reserve currency status of the pound would be taken away given potential instability in the U.K. economy," said Bernard Aw, market strategist with brokerage IG. "Major rating agencies have already downgraded the U.K.'s credit ratings on account of lesser predictability and efficiency in policy making. If this happens, we would see renewed pressure in the [pound]."
Standard & Poor's cut the U.K. two notches to AA from AAA Monday, and Fitch followed with a one-notch move to AA.
The gains Wednesday lift Japan shares to roughly flat for the week.
A government policy meeting by top Japanese financial authorities earlier Wednesday "yielded nothing," said Tomoichiro Kubota, a senior market analyst at Matsui Securities. The benchmark had dropped nearly 8% last Friday.
Investors were also still pushing up safe-haven assets slightly. Gold prices rose 0.5% to $1,324.80 a troy ounce and the Japanese yen strengthened 0.3% to Yen102.32 to one U.S. dollar, both during the Asian trading day.
Yields on Japanese government bonds remained near record lows. Returns on the Japanese 20-year bond reached a fresh all time-low of 0.039% according to Reuters. Yields fall when prices rise.