Asia shares mixed on trade outlook, tighter China oversight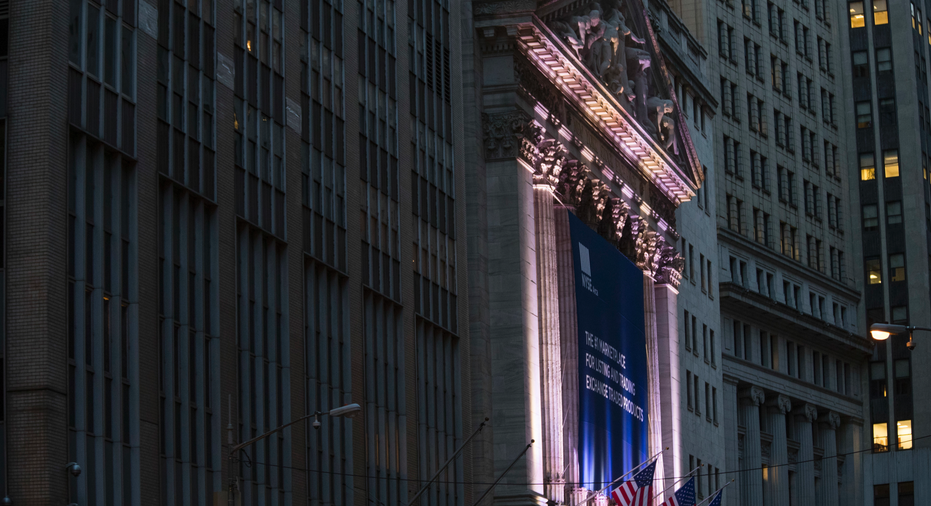 Shares were mixed in Asia on Tuesday following a lackluster day on Wall Street. Investors are keeping a close eye on tensions over trade following President Donald Trump's announcement of hikes on steel and aluminum tariffs. Shares in Shanghai and Hong Kong fell as China announced a revamp of its financial regulatory regime.
KEEPING SCORE: Japan's Nikkei 225 index edged 0.2 percent higher to $21,875.43 while South Korea's Kospi added 0.1 percent to 2,486.31. The Hang Seng in Hong Kong fell 0.3 percent to 31,507.76 and the Shanghai Composite index declined 0.2 percent to 3,319.12. Australia's S&P ASX 200 dropped 0.5 percent to 5,965.00. Shares rose in Taiwan and were mixed in Southeast Asia, with the SET in Thailand falling 0.2 percent.
WALL STREET: U.S. stocks were split Monday as technology companies climbed while Boeing and other industrial companies gave back some of the ground they won on Friday. The S&P 500 index 0.1 percent to 2,783.02 and the Dow Jones industrial average declined 0.6 percent to 25,178.61. Almost all of that loss came from three industrial stocks: Boeing, Caterpillar and United Technologies. The Nasdaq composite finished at another record high, adding 0.4 percent to 7,588.32. The Russell 2000 index of smaller-company stocks rose 0.2 percent to 1,601.06.
CHINA WATCHDOG: China announced plans Tuesday to create a newly powerful regulator to oversee scandal-plagued banking and insurance industries as they try to reduce debt and financial risks. The move is in line with the ruling Communist Party's efforts to tighten control over state-owned entities that dominate industries including banking, telecoms and energy in an effort to make them more efficient and productive.
QUALCOM-BROADCOM: Singapore computer chipmaker Broadcom said in a statement that it strongly disagrees with Trump's order to block its proposed acquisition of Qualcomm on the grounds it raises national security concerns. The decision, announced late Monday, abruptly ended Broadcom's four-month, $117 billion bid to buy Qualcomm — a deal that would have been the largest ever completed in the technology industry. Broadcom's Singapore connections complicated matters, even though the company maintained its physical headquarters in Silicon Valley and virtually all of its shareholders are in the U.S. In U.S. trading, Broadcom jumped $9.06, or 3.6 percent, to $262.84 while Intel fell 67 cents, or 1.3 percent, to $51.52. Qualcomm gave up 22 cents to $62.81.
ENERGY: Benchmark U.S. crude fell 13 cents to $61.23 a barrel in electronic trading on the New York Mercantile Exchange. It lost 68 cents, or 1.1 percent, to $61.36 a barrel in New York. Brent crude, used to price international oils, gave up 12 cents to $64.83 per barrel. It shed 54 cents to $64.95 a barrel in London.
CURRENCIES: The dollar rose to 106.66 yen from 106.41 late Monday. The euro fell to $1.2330 from $1.2336.