As Expected, GoPro Abandons Its Entertainment Business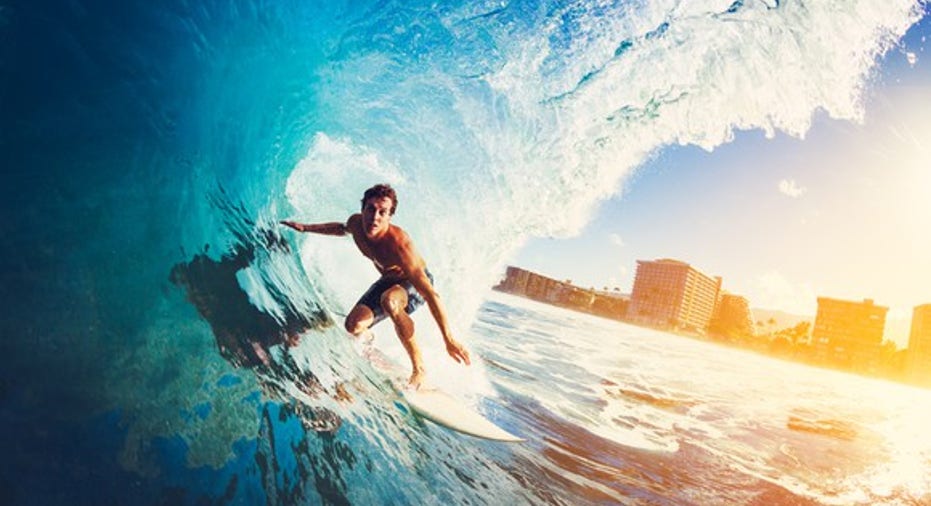 Image source: Getty Images.
Action-camera maker GoPro (NASDAQ: GPRO) realized early on that building a growing and successful business based primarily on hardware sales is extremely hard. As a sector, consumer electronics is simultaneously both fickle and intensely competitive. One year's hot gadget is next year's Furby, as consumer preferences evolve rapidly. Most gadgets are rapidly commoditized, which erodes pricing power even if you can maintain unit sales. That's why GoPro has been talking about becoming a media company for at least two years, almost immediately following its 2014 IPO.
Well, GoPro is finally throwing in the towel and has announced a companywide restructuring that will see the entertainment segment shuttered along with laying off 200 full-time employees (15% of its workforce). That should help GoPro reduce non-GAAP operating expenses in 2017 to around $650 million, and the company is targeting non-GAAP profitability next year. High-profile exec Tony Bates will also leave the company.
The strategy never made sense in the first place
I've long been a skeptic of GoPro, both in terms of its mainstream appeal as well as its media aspirations. The goal has always been to somehow monetize all of the viral content that GoPro's community produces. With 4.4 million YouTube subscribers, GoPro clearly has a following and some of the videos are downright breathtaking. GoPro has invested $5 million dollars in its GoPro Awards program that was launched a little over a year ago, promoting growth of its catalog of community-created content.
But there's always been a disconnect with how GoPro envisioned this interest either driving camera sales or becoming a stand-alone business (like its attempt to license user-generated content). The underlying economics have never made much sense. It's true that all of the incredible videos kind of serve as commercials for the brand, but it's also true that the vast majority of mainstream consumers lack the ability, propensity, or interest in personally doing stuff like this, even if they'll happily watch it.
Catch-22
Meanwhile, recognizing the niche nature of extreme sports, GoPro has also been trying to expand the use cases of its cameras to include everyday activities. CEO Nick Woodman doesn't even like when people refer to GoPro as an "action-camera maker," even though that's pretty much all it sells. Earlier this year, Woodman said the company prefers to be known as an "activity-capture company." But who buys a GoPro camera, which range from $200 to $400, to record daily activities that can be just as easily captured on a smartphone?
The ironic consequence of this has been some decidedly less exhilarating content uploaded to its channel. There's one of a dad making a Halloween costume for his daughter, one of a chicken playing a piano, and another of a woman driving around with her dog in the car. To say nothing of the underlying content or entertainment value, the point is just that you don't need an expensive GoPro to create and edit this type of content, nor does using a GoPro make it particularly better. It also means that GoPro's YouTube channel is a lot less interesting, and this dilutes the brand.
Expanding a brand doesn't always necessarily mean diluting it, but in this case that's exactly what's happening to GoPro.
Back to basics
GoPro is under pressure from investors to deliver, following a long string of operational mistakes and poor execution. The effort to expand beyond hardware and into entertainment has obviously not played out, and GoPro has never really reported any meaningful revenue from these activities, even as it invested in the strategy over the years.
Abandoning the misguided attempt is the smart move because it will save the company from wasting even more resources on a strategy that was inherently flawed to begin with. Investors seem to appreciate this, as shares are trading modestly higher on the news. Oh well, guess it's back to just selling cameras.
10 stocks we like better than GoPro When investing geniuses David and Tom Gardner have a stock tip, it can pay to listen. After all, the newsletter they have run for over a decade, Motley Fool Stock Advisor, has tripled the market.*
David and Tom just revealed what they believe are the 10 best stocks for investors to buy right now... and GoPro wasn't one of them! That's right -- they think these 10 stocks are even better buys.
Click here to learn about these picks!
*Stock Advisor returns as of November 7, 2016
Evan Niu, CFA has no position in any stocks mentioned. The Motley Fool owns shares of and recommends GoPro. The Motley Fool has the following options: short January 2019 $12 calls on GoPro and long January 2019 $12 puts on GoPro. Try any of our Foolish newsletter services free for 30 days. We Fools may not all hold the same opinions, but we all believe that considering a diverse range of insights makes us better investors. The Motley Fool has a disclosure policy.