As Alibaba IPO Nears, Street Pushes for NYSE Listing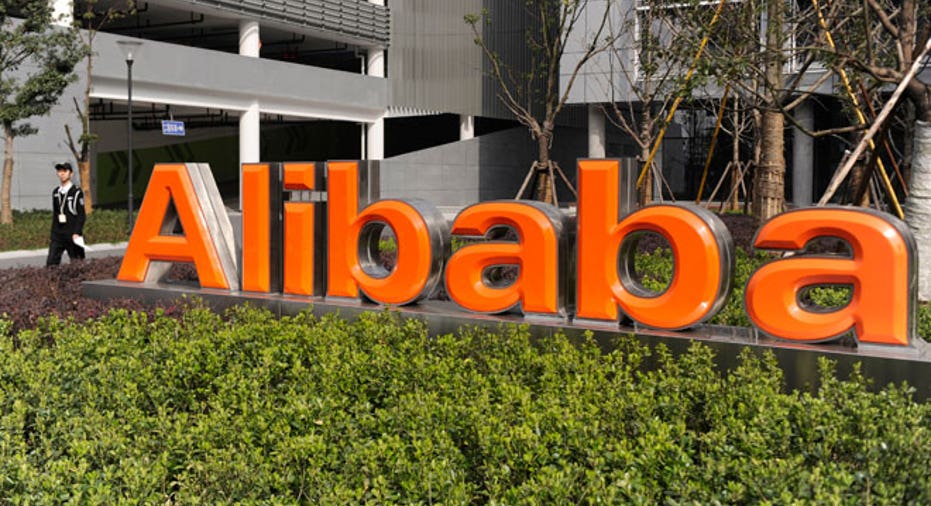 Wall Street firms are prodding Chinese Internet company Alibaba to list its shares on the New York Stock Exchange, underscoring that a string of technological snafus on the Nasdaq Stock Market continues to erode Nasdaq's once-dominant position among high-tech companies, the FOX Business Network has learned.
Alibaba has yet to make a decision on which exchange it will debut, and it has yet to select a single Wall Street firm as a "stabilization agent" to handle its upcoming initial public offering, according to people with direct knowledge of the matter.
Alibaba said it will not select a lead manager to handle the deal, one of the largest IPOs ever. The Chinese Internet commerce company is expected to raise about $15 billion when the deal is sold later this summer.
Officials have said they will disperse most of the underwriting duties and fees among a coterie of Wall Street firms and banks. But the company needs one firm the stabilize the stock after shares have been made public -- which means both bragging rights and possibly additional fees for the investment bank selected for the task.
An even bigger prize will be which exchange Alibaba selects to have its shares listed on -- something that generates both fees and prestige for the selected exchange. The final decision could be made at any time, but if Wall Street executives have their way the New York Stock Exchange will get the nod, these people say.
Wall Street executives have advised Alibaba management that the company faces tremendous reputational risk if it selects Nasdaq and the exchange experiences a technological snafu like the one that hindered Facebook's (NASDAQ:FB) IPO in May 2012. Shares of Facebook declined precipitously following its IPO and many Wall Street executives blame the taint of Nasdaq's snafu, where some big investors lost millions of dollars, for the slow start to the stock.
Compounding matters for Nasdaq:  nearly a year later, a "combined series of technology events" caused the stock market to fully shut down for three hours.
"Why take the risk?" asked one person with direct knowledge of the matter. "If something goes wrong on the Nasdaq, people will question management's decision given what happened before. If something goes wrong on the NYSE, it doesn't look as bad."
Nasdaq officials are pushing back, according to people with knowledge of the matter. In meetings with Alibaba officials, Nasdaq chief Bob Greifeld and his team have countered that they have upgraded the exchange's technology following the Facebook flub.
Another selling point they have pointed out: Chinese investors can't buy shares of Alibaba if they are listed on the NYSE, but they can invest in Alibaba by purchasing the Guotai Nasdaq-100 exchanged-traded fund, launched last year on the Shanghai Stock Exchange.
One problem for Nasdaq is the icy relationship that its chief executive Greifeld has with many Wall Street CEOs, including James Gorman of Morgan Stanley (NYSE:MS), one of the firms Alibaba selected as an underwriter for its deal. The tensions between Greifeld and Gorman surfaced after the botched Facebook IPO where Morgan Stanley served as its lead underwriter.
The Nasdaq once dominated listings of technology companies and its legacy is impressive. Major tech outfits such as Microsoft (NASDAQ:MSFT), Cisco (NASDAQ:CSCO) and many other high-tech firms have listed on the Nasdaq since it became an exchange in the 1980s.
But times are changing; after the Facebook deal went sour, Morgan lost a key tech underwriting selection to  Goldman Sachs (NYSE:GS), which was selected as the lead banker for the IPO of rival social network Twitter (NYSE:TWTR). In addition, Twitter selected the NYSE as its listing venue, as have many other technology companies in recent years.
Spokesmen for the Nasdaq and the NYSE declined to comment. An Alibaba spokesman also had no comment.
Wall Street firms Morgan Stanley, Goldman Sachs, Deutsche Bank (NYSE:DB), JPMorgan (NYSE:JPM), Credit Suisse (NYSE:CS) and Citigroup (NYSE:C) will be underwriters on the IPO; people close to the company say Morgan Stanley, Goldman Sachs and JPMorgan are top contenders for the stabilization agent role.