Artificial Intelligence vs. Driverless Cars: Which Tech Trend Has More Opportunity?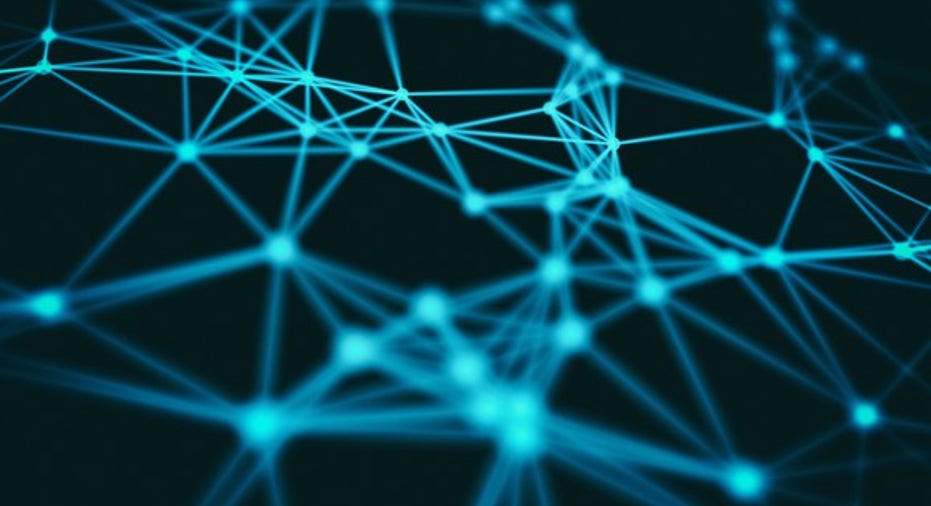 Image source: Getty Images.
IHS Automotive predicts that just 20 years from now, nearly 10% of all new vehicles sold will be fully self-driving. Tesla CEO Elon Musk said last month that all of the company's new cars built from now on will ship with fully autonomous hardware (though the features won't be activated yet). Clearly, we're headed toward a very different automotive future then any of us grew up with.
But just as important -- and likely more so -- we're also leaping further into an artificial intelligence (AI) future. Research firm Garter wrote last month that, "AI and machine learning have reached a critical tipping point and will increasingly augment and extend virtually every technology enabled service, thing or application," and it calls AI a "primary battleground" for tech companies through at least 2020.
There are some clear opportunities for investors to benefit from driverless cars and AI as both trends gain steam. At the forefront of these trends are tech stalwarts Alphabet (NASDAQ: GOOG) (NASDAQ: GOOGL), Facebook (NASDAQ: FB), and Qualcomm (NASDAQ: QCOM), as well as new leaders like Tesla andNVIDIA (NASDAQ: NVDA).
Betting on artificial intelligence
It's easy to assume AI is just science fiction, but it's already here in may practical ways. Alphabet's Google uses AI to serve up more relevant search results, and identify and categorize images in the Google Photos app. CB Insights says the company has been one of the biggest AI investors over the past few years.
Google has purchased 11 AI companies, more than any other tech company, all for varying purposes. Its purchase of DNNresearch in 2013 helped with the company's search functionality, and the purchase of DeepMind two years ago has helped make the company's servers much more energy efficient.
And Alphabet believes the same technology "willalso help other companies who run on Google's cloud to improve their own energy efficiency."
After Google, Facebook is making some clear gains in AI. Earlier this year, the company addressed the market by saying it wants to build 1.5 billion AI agents, or "one for every person who uses Facebook or any of its products," according to the company's head of Applied Machine Learning group, Joaquin Candela.
That means Facebook is using AI to better serve relevant content to its users, all through its own in-house system called FBLearner Flow. Essentially, AI can do things like identify spam messages, determine which Facebook user is in an image, and make decisions on which posts and ads you see.
Like Google, Facebook is making AI acquisitions as well, but it has also established its own AI research team that's trying to teach computers predictive learning.Facebook CEO Mark Zuckerberg said on an earnings call in 2013 that one of the company's main goals is "to do world-class artificial intelligence research using all of the knowledge that people have shared on Facebook."
Gartner says the "old guard" may not be the first movers in the AI space, but rather smaller, more nimble, start-ups. Perhaps that's why Google, Facebook, and other larger tech companies are investing so heavily in AI. Since 2011, 140 AI companies have been bought up by larger companies, and 40 of these have happened this year alone.
Google and Facebook are betting that their early investments will give them an edge in the rapidly expanding AI market. IDC expects global spending on cognitive systems to reach $31.3 billion by 2019and grow at a compound annual growth rate of 55% over the next five years. And with their acquisitions and own in-house research, Google and Facebook are in a prime position to benefit.
Driverless car pursuits
There are plenty of hurdles for driverless cars (I've outlined a few here), but even with those potential problems, IHS Automotive estimates the technology will become ubiquitous some time after 2050. Getting to that point will take incremental steps, and Tesla, NVIDIA, and most recently Qualcomm are taking bigger leaps than nearly any other company.
Telsa's driverless car ambitions are anything but elusive. CEO Elon Musk has said that he wants to have fully autonomous technology in Tesla cars by 2018, and the company just made a big step in that direction last month.
Tesla said in apress release just a few weeks ago that from now on, all of its cars in production will come equipped with fully autonomous driving hardware. To be clear, theywon'tdrive themselves yet. Instead, that hardware will collect data from the cars and help Tesla build out a stronger semi-autonomous system.
"Before activating the features enabled by the new hardware, we will further calibrate the system using millions of miles of real-world driving to ensure significant improvements to safety and convenience," the company said.
To help with its driverless car goals, Tesla recently partnered with NVIDIA. Tesla's new in-vehicle supercomputer is powered by the NVIDIA Drive PX 2 AI computing platform, but NVIDIA is also making its own moves into driverless cars.
NVIDIA's Drive PX 2 supercomputer pairs with sensors and cameras to give vehicles situational awareness and interpret the information around them. Using the company's high-end GPUs, Drive PX 2 can take visual information and interpret how the car should respond based on what it sees.
Drive PX 2 is already being used by 80 different automakers and Tier 1 auto suppliers, and the recent addition of Tesla is sure to help solidify the company's place in the driverless car market.
Finally, there's Qualcomm's latest automotive tech move. The company recently announced its plans to purchase automotive tech leader NXP Semiconductors. That's a smart move considering NXP holds a commanding lead in the automotive semiconductor market, with 14.5% market share.
Aside from chips, NXP had also released a semi-autonomous driving system, called BlueBox, before Qualcomm made its bid. BlueBox is comprised of sensors, cameras, a computer, and complex algorithms that allow companies to quickly bring semi-autonomous features to their vehicles.
Boston Consulting Group says the market size for partially and fully autonomous cars will reach $77 billion by 2035, which is why the companies above are so eager to grab an early lead in the space right now.
The verdict
These two tech trends aren't exactly an apples-to-apples comparison -- in part because driverless cars won't be possible without continual developments in artificial intelligence.
For that reason, there isn't a clear winner between these two trends, but there is one company likely to benefit from both. NVIDIA has its hands in both developing GPUs and AI for driverless cars, but also in selling its chips to Facebook, Amazon, and Google to help power their AI systems. For that reason, I think NVIDIA will continue to be both a strong AI and driverless car investment going forward, and it should give long-term investors a solid chance to win big on both tech trends.
A secret billion-dollar stock opportunity The world's biggest tech company forgot to show you something, but a few Wall Street analysts and the Fool didn't miss a beat: There's a small company that's powering their brand-new gadgets and the coming revolution in technology. And we think its stock price has nearly unlimited room to run for early, in-the-know investors! To be one of them, just click here.
Suzanne Frey, an executive at Alphabet, is a member of The Motley Fool's board of directors. Chris Neiger has no position in any stocks mentioned. The Motley Fool owns shares of and recommends Alphabet (A and C shares), Amazon.com, Facebook, Gartner, Nvidia, NXP Semiconductors, Qualcomm, and Tesla Motors. Try any of our Foolish newsletter services free for 30 days.
We Fools may not all hold the same opinions, but we all believe that considering a diverse range of insights makes us better investors. The Motley Fool has a disclosure policy.