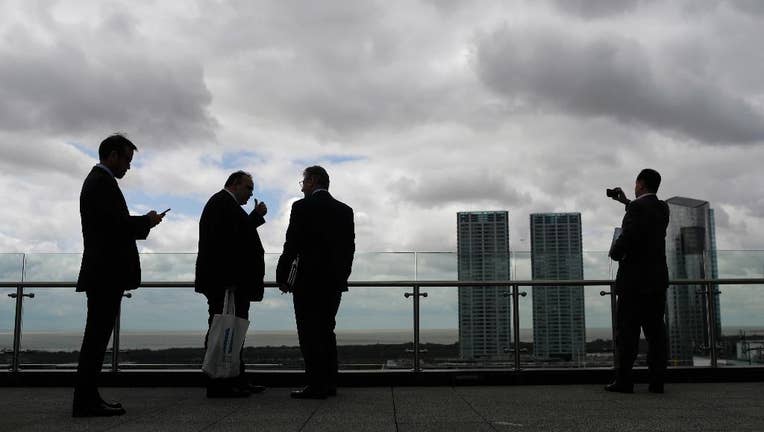 Argentina's president is asking business leaders at a forum in Buenos Aires to invest in his country and help revive its struggling economy.
Mauricio Macri has invited the CEOs of Coca-Cola, Siemens, Fiat and nearly 2,000 other foreign and local businesspeople to the three-day forum that he inaugurated Tuesday.
Macri took office in December promising to cut bloated spending, attract foreign investment and end economic distortions blamed for years of spiraling consumer prices. He has rolled back restrictions on buying dollars, taxes on exports and other protectionist measures.
Critics say his cuts to utilities subsidies and the firing of thousands of state workers have stoked unrest. Argentines continue to see their purchasing power erode amid one of the world's highest inflation rates.