Are Things About to Go From Bad to Worse for Valeant Pharmaceuticals?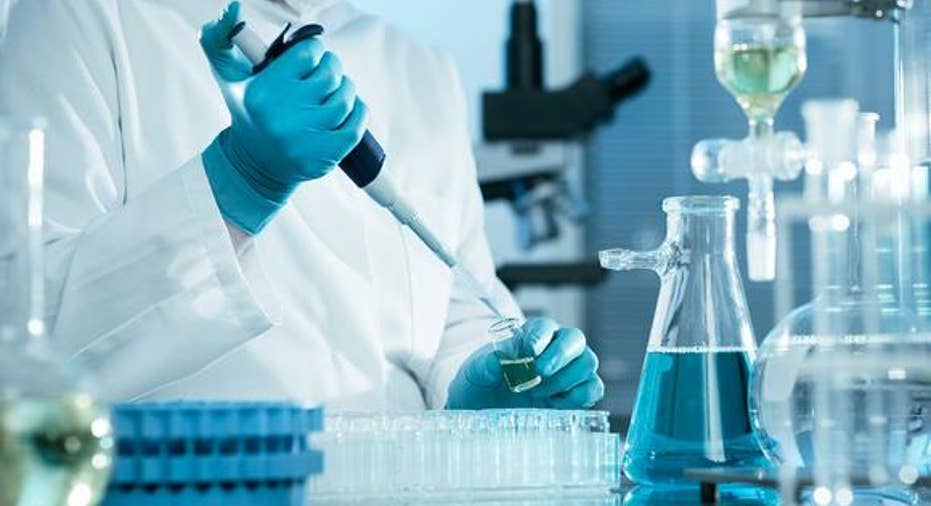 Image source: Pixabay.
It's not uncommon to see a megacap or higher-tier large-cap stock's valuation deflate from time to time. As we know full well, investors aren't always the best judges of valuations when their emotions come into play. But what's happened to Valeant Pharmaceuticals is something we don't see very often. Once valued at roughly $90 billion this past summer, Valeant now sports a pedestrian valuation of $11.3 billion. Put in another light, Valeant was among the 70 most valuable companies traded on major U.S. exchanges as of last August, and today it sits around number 530.
Two main reasons Valeant has lost nearly 90% of its valueWhat's caused the turmoil in Valeant's share price? While there enough factors to need both hands to count them all, it really boils down to two key issues.
First, Valeant Pharmaceuticals' business model isn't based on traditional research and development. Instead, Valeant looks to grow through mergers and acquisitions. It seeks out pipelines or products that have niche holds on certain therapeutic indications and looks to capitalize on that dominant market share or lack of competition. In some cases, this has involved buying a drug, or series of drugs, and then immediately raising their list price without so much as changing their formulation or manufacturing process. While this worked for some time, Congress may not be buying it anymore (pun intended). U.S. lawmakers have initiated a probe into Valeant's pricing practices, placing its entire business strategy into limbo for the time being.
The other major issue with Valeant arose during an internal accounting review. The internal audit revealed $58 million in incorrectly recognized revenue from drug distributor Philidor Rx Services, which Valeant no longer has a relationship with. Because of this finding, Valeant announced in March that it would not be able to file its annual 10-K on time as it wanted to complete a thorough review of its financials. The problem is that without a timely 10-K filing, the company's numerous covenants on its $30.9 billion in outstanding debt could default, pressing Valeant to repay its loan commitments at a much quicker pace.
Image source: Pixabay.
Are things about to go from bad to worse? And things haven't gotten much better in April. Over the past few days the company has been hit with a flurry of new concerns.
First, a group of bondholders to a $1 billion senior unsecured bond due 2023 have filed a letter of default over Valeant's lack of a 10-K filing. The move isn't entirely unexpected considering that Valeant's entire business model is currently at risk. This default letter gives Valeant until June 11 to file its annual results or be in default on its debt.
However, it is a bit disappointing when taking into account that just over a week ago Valeant wound up earning concessions from nearly $12 billion in secured debt if it filed its 10-K by April 29. In return for these concessions, Valeant agree to pay a fee of $50,000 per $10 million, as well as add one percentage point to the interest on its debt. It's possible this rate could decline if Valeant meets certain financial metrics, and Valeant seems fairly confident it can meet the April 29 filing deadline.
Secondly, Moody'sannounced that it had lowered Valeant's liquidity rating to SGL-4, or Speculative Liquidity Rating-4. Although Valeant's ratings remain under review, and the aforementioned notice of default from the $1 billion debt tranche doesn't immediately accelerate its debt repayment, the downgrade to SGL-4 from SGL-3 reflects that Valeant does not have sufficient liquidity on hand should its debt payment be accelerated by a default.
Finally, outgoing Valeant CEO J. Michael Pearson, who had spearheaded many of Valeant's purchases and oversaw numerous price increases on therapies post-acquisition, agreed to be deposed by a Senate committee regarding rising prescription drug costs. It's a bold move by Pearson, but it may wind up doing more harm than good, further putting Valeant's business model behind the eight-ball. If lawmakers do find that Valeant was unjustified in its price increases post-acquisition, it's possible that hefty regulatory fines could follow. Fines, mind you, that Valeant can ill afford at the moment.
Image source: Flickr user Helga Weber.
Is there any hope left for Valeant? What's next for Valeant? That's not an easy question to answer, because the news just keeps getting worse by the week.
The first important step for Valeant is going to be filing its 10-K without any new surprises. If Valeant can meet or beat the April 29 deadline, it'll keep its all-important secured debt lenders happy and likely remove any worries about accelerated debt repayment from the table for the time being.
What's possibly more worrisome is that its current debt default is only the second scariest problem for the company. If lawmakers clamp down on Valeant's pricing practices, its primary method of growth will be cut off. With access to credit markets also essentially removed while it sorts through its accounting issues, M&A activity has also come to a standstill. In other words, Valeant's entire existence is in jeopardy.
There's no denying that the company appears dirt cheap based on its already lowered full-year 2016 earnings projections offered in March (currently just over three times 2016 profit projections), but investors have to remember that there's usually a reason why stock valuations drop. In this instance, I don't believe there's enough justification to merit an investment when you consider that the business model is still very much at risk.
The article Are Things About to Go From Bad to Worse for Valeant Pharmaceuticals? originally appeared on Fool.com.
Sean Williamshas no material interest in any companies mentioned in this article. You can follow him on CAPS under the screen nameTMFUltraLong, track every pick he makes under the screen name TrackUltraLong, and check him out on Twitter, where he goes by the handle@TMFUltraLong.The Motley Fool owns shares of and recommends Valeant Pharmaceuticals. It also recommends Moody's. Try any of our Foolish newsletter services free for 30 days. We Fools may not all hold the same opinions, but we all believe that considering a diverse range of insights makes us better investors. The Motley Fool has a disclosure policy.
Copyright 1995 - 2016 The Motley Fool, LLC. All rights reserved. The Motley Fool has a disclosure policy.