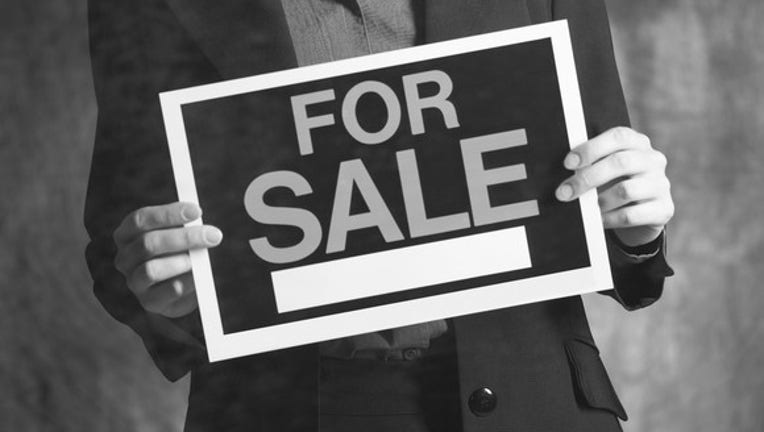 Image source: Getty Images.
While most Americans are eagerly counting down to the holidays, shareholders of Valeant Pharmaceuticals (NYSE: VRX) can't wait until January hits so they can put this miserable year in the rearview mirror. Unfortunately, even when we officially turn the page on 2016, Valeant will probably be facing many of the same struggles that have plagued the drugmaker for more than a year. The only difference is that we can add yet another problem to Valeant's growing list: criminal charges.
Is this the nail in the coffin for Valeant?
Late last week, the rumors became official: federal prosecutors in New York who've been investigating possible wrongdoing between Valeant and now-former specialty drug distributor Philidor Rx Services filed criminal charges against two former executives, one from each company. The charged executives are former Philidor CEO Andrew Davenport and the former vice president of Valeant's Access Solutions Team, Gary Tanner.
Initially, concerns stemmed over whether Philidor had remained a neutral party between Valeant and insurance companies. If Philidor had been promoting Valeant's interests when lesser expensive medicines were available without disclosing its relationship with Valeant, then it could be considered wrongdoing. In recent months we've also learned that Philidor was under the direct control of Valeant, which is something that wasn't known when the Philidor scandal first broke.
According to the official criminal complaint filed against the two, Tanner had been advancing Davenport's interests by having Valeant pay him more than $40 million, which was then to be used in connection with an option to purchase Philidor. In return, Tanner was paid about $10 million in kickbacks from Davenport for steering Valeant's business to Philidor, and for giving Davenport, the largest shareholder in Philidor, the seed capital and business necessary to possibly acquire Philidor down the road.
Image source: Getty Images.
The criminal complaint also alleges that Tanner influenced Valeant's board by regularly promoting Philidor as its drug distributor, even in instances where there was concern that the company was too highly dependent on Philidor.
The good news here (and trust me, it's a stretch to call a criminal complaint "good news") is that former Valeant execs J. Michael Pearson and Howard Schiller, its former CEO and CFO, haven't been named in any criminal filings. Both men were directly in control of Valeant, and having either charged could deal a nail-in-the-coffin type blow to Valeant's already mangled public image.
However, having just Gary Tanner charged doesn't mean that Valeant is out of the woods just yet. Wrongdoing charges could eventually be filed against the company that could include a fine or perhaps sales restrictions. Both would be problematic considering that Valeant has minimal cash on hand relative to its more than $30 billion in debt. It's also still possible that Pearson and/or Schiller could eventually be named in federal prosecutors' criminal complaints. We simply don't know the full scope of what's being investigated at the moment.
Image source: Getty Images.
Problems are compounding for Valeant
The grim reality is that Valeant's legal woes could compound the three primary issues that have dragged down its business and valuation.
First, Valeant's pricing practices have come under close scrutiny following the admission of now-former CEO Pearson that he and his team made "mistakes" when pricing cardiovascular drugs Nitropress and Isuprel. Both drugs were acquired in February 2015 and their prices were immediately hiked 525% and 212%, respectively, even though Valeant added nothing to the formulation or manufacturing process.
But this is far from Valeant's sole case of questionable pricing practices. Valeant has a history of using its pricing power to grow its top line, with Wellbutrin XL providing another good example. Over the past two years, Valeant has increased the price of Wellbutrin, which came off patent long ago, 11 separate times. The official filing of criminal charges may only serve to increase the oversight of Valeant's pricing practices.
Secondly, the filing of criminal charges could make it even more difficult for Valeant to reduce its debt via asset sales. Valeant ended the third quarter with $30.4 billion in debt, and management has made it clear that the company needs to divest some of its assets to improve its financial flexibility. CEO Joseph Papa had previously suggested that Valeant would aim to sell non-core assets generating about 20% of its annual revenue for what was expected to be about $8 billion in aggregate. He's also left the door open to jettison core assets as well, if the price is right.
Image source: Getty Images.
But Valeant is discovering that selling its assets is tougher than expected. Valeant's peers understand its troubles and aren't willing to pay a premiumor get into a bidding war for its assets. This could mean great deals for Valeant's peers at some point in the future, but it's terrible news for Valeant itself, which has only managed to move a small fraction of non-core assets thus far. With criminal charges now filed, potential buyers have even less reason to believe they'll need to pay a premium for Valeant's assets.
Lastly, as if Valeant's public image could get any worse, the filing of criminal charges has the opportunity to further damage its image. We've already witnessed Valeant struggling with its new drug distribution partnership with Walgreens Boots Alliance. In certain cases, prescriptions are being filled at a loss. But we also have to remember that a good chunk of Valeant's drug portfolio is comprised of older therapies, and this criminal complaint, along with its questionable pricing practices, could dissuade consumers and insurers from doing business with Valeant.
Despite Valeant's relative cheapness on a fundamental basis, there remain far too many external issues for my liking. As such, I'd suggest investors continue to keep their distance.
10 stocks we like better than Valeant Pharmaceuticals When investing geniuses David and Tom Gardner have a stock tip, it can pay to listen. After all, the newsletter they have run for over a decade, Motley Fool Stock Advisor, has tripled the market.*
David and Tom just revealed what they believe are the ten best stocks for investors to buy right now... and Valeant Pharmaceuticals wasn't one of them! That's right -- they think these 10 stocks are even better buys.
Click here to learn about these picks!
*Stock Advisor returns as of November 7, 2016
Sean Williamshas no material interest in any companies mentioned in this article. You can follow him on CAPS under the screen nameTMFUltraLong, and check him out on Twitter, where he goes by the handle@TMFUltraLong.
The Motley Fool owns shares of and recommends Valeant Pharmaceuticals. Try any of our Foolish newsletter services free for 30 days. We Fools may not all hold the same opinions, but we all believe that considering a diverse range of insights makes us better investors. The Motley Fool has a disclosure policy.