Are These Analysts Making the Right Call on MercadoLibre Inc?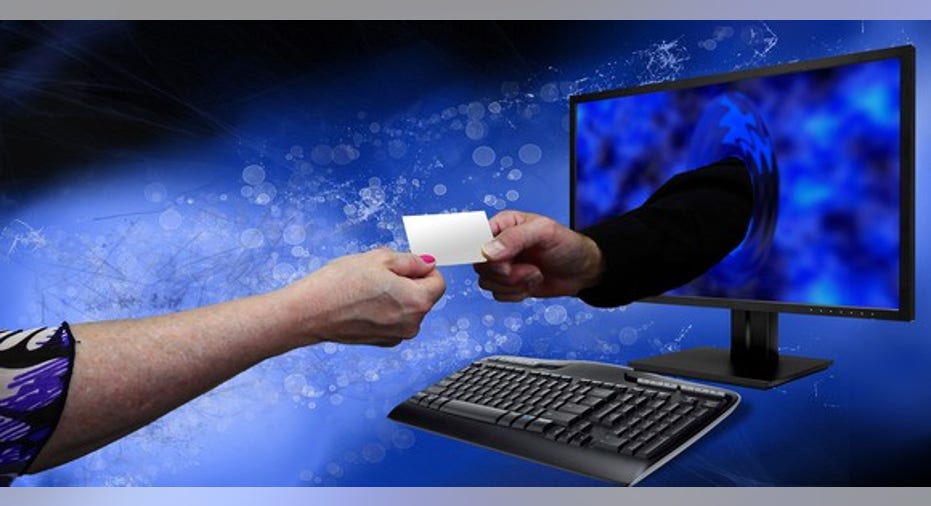 MercadoLibre(NASDAQ: MELI), the leader in the budding Latin American e-commerce industry, has been getting a lot of love lately. In less than a week, two analysts upgraded their outlook for the company and placed a buy rating on the stock. With the company expected to report its financial results later this month, is it time for investors to buy in, or should they be sitting on the sidelines?
Is MercadoLibre poised for growth or set to fall? Image source: MercadoLibre.
Two analysts bump forecasts
Bank of America Merrill Lynch upgraded the company to buy and increased its price target to $210. Zacks Investment Research also upgraded the stock to buy with a $207 price target.The analysts cited a number of factors for the bullish take.
One area was strength in operating momentum. MercadoLibre has historically exhibited strong growth in non-financial metrics, while falling victim to currency translation. Using payment transactions, items sold, and registered users together as a proxyfor performance that strips out the effect of exchange rates tells the tale. Payment transactions increased 67% in the most recent quarter, with items sold and users up 40% and 20%, respectively.
As another factor, analysts also cited MercadoLibre's numerous ongoing customer initiatives. The company has found that reducing friction points results in increased conversion rates: the percentage of customers that actually make a purchase after browsing. Customers can use the company's financing options, MercadoEnvios shipping service, and MercadoPago payment service for a better customer experience, while presenting the company opportunities to generate incremental revenue from the sale. Success with this "enhanced marketplace" in Brazil has led to similar initiatives being rolled out in Argentina, Mexico, Colombia, and Venezuela.
MercadoLibre is the Latin American king of e-commerce. Image source: Pixabay.
The analysts mentioned exchange rates as another reason for optimism. In the fourth quarter, the dollar strengthened 3% against Brazil's currency, the real. While this will have a negative impact when translated to dollars, the effect is less pronounced when compared to the year-ago quarter, thus providing potentially more favorable comparisons.
Another opinion out today
Piper Jaffray analyst Michael Olson released a report on Feb. 7 indicating that MercadoLibre's listings increased 73% in the fourth quarter based on channel checks. This rate is slightly lower than the 83% seen in the third quarter. He believes the lower rate can be attributed to the discontinuing of listing fees in the third quarter of 2015, resulting in difficult comps. The increase in products listed for sale on MercadoLibre's platform shows that vendors continue to join at a high rate. This is part of a virtuous cycle for the company: More listings provide greater selection, resulting in more purchases, which encourage more vendors to join the platform.
Are they right or wrong?
These all appear to be positive developments. There is, however, a downside. Recent gains have pushed the stock to all-time highs -- the stock now trades at around 75 times trailing earnings. If the company reports anything less than fantastic results in a few weeks, shares could tumble.
But keep in mind that short-term price movements are not an indication of long-term performance -- any drop in the stock price will likely be temporary as long as the company continues to execute operationally.
For that reason, these analyst calls can be both right and wrong: They could fall flat in the near term but be on point over a longer time horizon. I tend to care more about company performance measured in years, and my money is still on MercadoLibre to succeed over the long haul.
10 stocks we like better than MercadoLibreWhen investing geniuses David and Tom Gardner have a stock tip, it can pay to listen. After all, the newsletter they have run for over a decade, Motley Fool Stock Advisor, has tripled the market.*
David and Tom just revealed what they believe are the 10 best stocks for investors to buy right now... and MercadoLibre wasn't one of them! That's right -- they think these 10 stocks are even better buys.
Click here to learn about these picks!
*Stock Advisor returns as of February 6, 2017
Danny Vena owns shares of MercadoLibre. The Motley Fool owns shares of and recommends MercadoLibre. The Motley Fool has a disclosure policy.