Are These 3 Small-Cap Biotech Stocks Bargain-Bin Buys?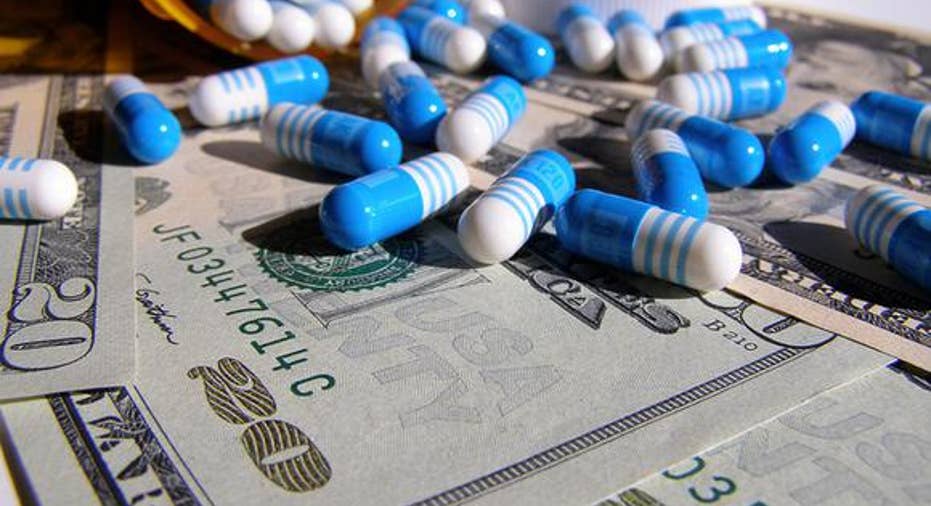 Source: Flickr user stockmonkeys.com.
Worries that payer and political push-back on drug prices could derail future profitability for clinical-stage biotech companies has led to a big drop in share prices, but before you rush in to buy some of these small-cap stocks on sale, you might want to spend some time considering the risks. With that in mind, let's take a closer look at three small-cap biotech companies that have been hit the hardest and why they might not be worth picking up in portfolios yet.
Source: Exact Sciences.
No. 1: Exact Sciences An October decision by a key task force responsible for setting guidelines for colon cancer screening listed Exact Sciences' Cologuard test as an alternative, rather than a recommended screening option. That move has caused shares to drop 58% in the past three months.
The news is disappointing, given that a recommendation by the task force could have boosted test volume significantly. In the third quarter, Exact Sciences performed 34,000 tests, generating total revenue of $12.6 million. That's a pretty tepid pace, considering its expenses totaled $48.4 million last quarter.
Although test volume was up 60% quarter over quarter in Q3, it's going to need a far bigger increase in volume to offset that spending pace and become profitable. Final guidelines are expected to come out of the task force next year, and the company's balance sheet is solid, with $343 million in cash and only $6.16 million in debt, but until the company proves its sales can grow by enough to cover its costs, this one is best left in the bargain bin.
No. 2: Clovis Oncology In November, Clovis Oncology disclosed that it had to update overall response rates on its FDA filing for approval of rociletinib, a cancer drug under evaluation to treat a rare type of lung cancer, and its shares lost about two-thirds of their value.
Previously, response rates for rociletinib were 53%; however, they were revised down to between 28% and 34%, depending on the size of the dose administered. Because that response rate is lower than the 59% rate for AstraZeneca's Tagrisso, a drug that was approved to treat the same patient population last month, investors are right to think that rociletinib's peak sales potential is much smaller today than it was three months ago.
Adding to worries is that there's a possibility the revised data will lead the FDA to give rociletinib the cold shoulder when it issues its decision on March 30, or that the FDA will delay its decision date until later in the year.
Granted, if the FDA does approve rociletinib, there may still be an opportunity for investors. The prognosis for lung cancer is poor in these patients, and some won't respond to Tagrisso therapy. Therefore, if rociletinib gets a green light and it gets priced similarly to Tagrisso's $12,750-per-month cost, then it could still move the needle for Clovis Oncology. Nevertheless, that's too many "ifs" for me to recommend picking up shares in this one for anyone other than the most speculative of investor.
Source: Dr. Patrick Soon-Shiong.
No. 3: Sorrento Therapeutics Developers of next-generation cancer treatments that supercharge the immune system to battle the disease were all the rage earlier this year, but the biotech sell-off caused shares in many of these oncology companies to drop sharply, including Sorrento Therapeutics.
Sorrento Therapeutics' pipeline includes chimeric antigen receptor T-cell (CAR-T) therapies and monoclonal antibodies, such as anti-PD-L1 and anti-PD-1 checkpoint inhibitors. The company's CAR-Ts attempt to engineer a patient's T-cells to better identify and destroy cancer cells, while its antibody program aims to develop best-in-class therapies that work better than currently approved monoclonal antibodies.
The problem with Sorrento Therapeutics, however, is that its work is all in the very early stages of development and, therefore, it could be years before investors are rewarded with a commercial product.
That being said, what may make this company more intriguing to investors than these other two companies is that Sorrento Therapeutics is closely tied to billionaire biotech entrepreneur Patrick Soon-Shiong, the man who sold Abraxis BioScience to Celgene Corp.for about $3 billion back in 2010.
Sorrento Therapeutics has interests and collaboration deals with various Soon-Shiong businesses, and it owns a 5.6 million-share stake in Soon-Shiong'sNantKwest . Earlier this year, Sorrento Therapeutics sold Soon-Shiong's NantPharma Cynviloq, a paclitaxel formulation that could someday compete against Celgene's Abraxane, for $90 million up front, plus up to $1.2 billion in milestones. Of that upfront amount, $60 million went straight to establishing an equity stake in two different Soon-Shiong start-ups. For his part, Soon-Shiong owns 7.2 million shares in Sorrento Therapeutics indirectly and 834,174 shares of Sorrento Therapeutics directly, including 114,000 shares he purchased last week at prices between $7.89 and $8.01 per share.
It's not clear how Soon-Shiong's involvement with Sorrento Therapeutics will progress, nor is it clear that he'll remain an investor in Sorrento Therapeutics or that Sorrento Therapeutics will remain an investor in NantKwest. The lock-up period on Sorrento Therapeutics' NantKwest's shares concludes at the end of this year, and Sorrento Therapeutics' has already entered into an option agreement with Soon-Shiong's Cambridge Equities that would allow him to acquire 2 million of Sorrento's NantKwest shares at a purchase price of $15.295 during Q1 2016.
Although the connection to Soon-Shiong makes Sorrento Therapeutics intriguing, its research programs are too early stage at this point to recommend buying its stock, unless, of course, we get additional insight into a potential timeline for Cynviloq or more clarity into Sorrento Therapeutics' plans for human trials.
The article Are These 3 Small-Cap Biotech Stocks Bargain-Bin Buys? originally appeared on Fool.com.
Todd Campbellhas no position in any stocks mentioned. Todd owns E.B. Capital Markets, LLC. E.B. Capital's clients may have positions in the companies mentioned.The Motley Fool owns shares of and recommends Celgene. Try any of our Foolish newsletter services free for 30 days. We Fools may not all hold the same opinions, but we all believe that considering a diverse range of insights makes us better investors. The Motley Fool has a disclosure policy.
Copyright 1995 - 2015 The Motley Fool, LLC. All rights reserved. The Motley Fool has a disclosure policy.