Are These 3 Dividend Stocks Too Cheap to Buy?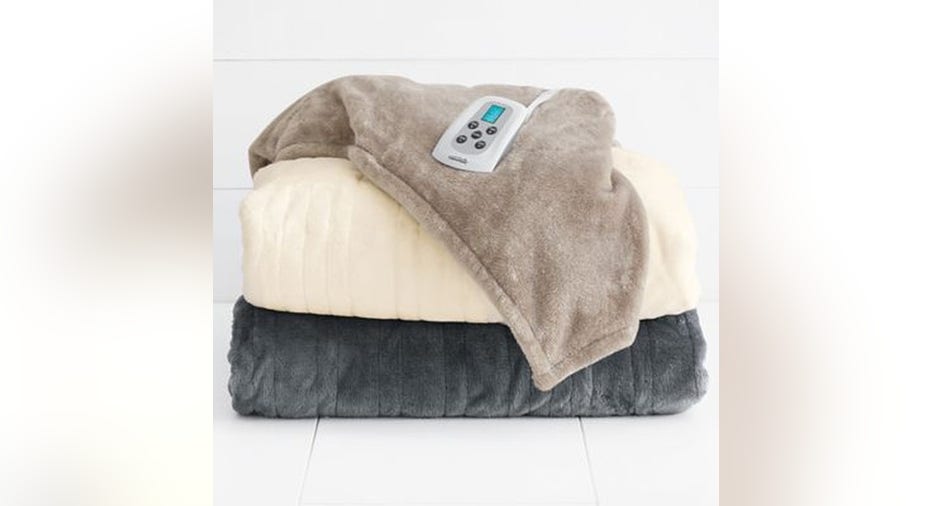 Income seekers get paid to invest when they buy into dividend-paying stocks. Who wouldn't want that? Getting a good deal on a stock's price simply adds to the value that accrues from searching out cheap stocks that reward shareholders with healthy payouts.
But there might be times when there's too much of a good thing -- a dividend stock that's so cheap it may be a trap. Consider, for example,Barnes & Noble(NYSE: BKS),Bed Bath & Beyond (NASDAQ: BBBY),and GameStop (NYSE: GME). They all pay dividends, and the market is broadly discounting them, but investors might want to think twice before buying in. Read on to see why.
Image source: Getty Images.
Barnes & Noble
On the surface, picking up shares of Barnes & Noble doesn't seem like such a bad idea. Trading at around $10 a share, the bookseller's $0.60 annual dividend currently yields a hefty 6%, and though its payout ratio stands at an astronomical 300% based on earnings, viewed through the lens of the free cash flow it produces, it's a much more reasonable 49%. Yet anyone who knows even the slightest thing about the book market understands that Barnes & Noble is operating on unstable ground.
In its fiscal second quarter, the bookseller said sales fell 4% to $858.8 million, as comparable-store sales fell 3.2% because of lower customer traffic, which pretty much explains the industry as a whole.
Even though the book industry is growing (surprise!), the buying of books continues to move online, which remains the top sales channel for publishers' revenue in the trade category. According to the Association of American Publishers,online holdsa 37.4% share of the market. It also says there is a return to hardcover books as consumers move away from e-books, which peaked in 2013 but have since fallen away and now comprise around 17% of the market.
Barnes & Noble was famously upended by Amazon.com, which also caused the demise of Borders, and its enterprise value now trades at just 9.8 times its free cash flow, a bargain-basement price. But with a business model standing on shaky ground that may be risky for its earnings growth, such a high payout for the dividend it pays makes it a risky read.
Image source: Bed Bath & Beyond.
Bed Bath & Beyond
Home-goods retailer Bed Bath & Beyond has an even more heavily discounted EV/FCF ratio of just 7.8, but like the book business, its home-furnishings business is also being displaced by the online market. And where Barnes & Noble at least had tried to respond by getting into the e-reader business, Bed Bath & Beyond largely neglected e-commerce until relatively recently. Now it's in hurry-up mode to make up for lost time, plowing significant resources into the effort and going on a shopping spree.
Last June, it purchased dying flash-sale site One Kings Lane, and in November it bought PersonalizationMall.com, a seller of individually personalized gift items. These aren't particularly material purchases, but they're not big sales winners, either. And though its digital customer-facing channels grew 20% in the third quarter, the gains weren't nearly enough to offset the declines in its brick-and-mortar locations.
Management says its earnings have been trapped in a moribund range of around $4.50 to $5.00 per share for several years now because of investments made in the business, and cash balances that routinely ran north of $1 billion now total less than half of that amount.
It's also having trouble luring customers into its stores, as its prodigious couponing efforts no longer generate the same response they once did. Instead, they only weigh on earnings. It is still able to generate significant amounts of free cash flow, but an investor might have to wait a long time before the business turns around, if ever. Its dividend payment is new, having just been initiated last year, and it yields just 0.3% -- suggesting it might not be worth the effort to invest in the stock simply for its payout.
GameStop
Video-game retailer GameStop suffered a disappointing Christmas season, as sales tumbled 16% from the year-ago period while comparable sales plunged almost 19% on weak sales of once strong titles such as Call of Duty and Titanfall. As with everyone else on this list, its in-store traffic fell.
The gaming console market is in a state of flux as it transitions to a digital distribution format. The transition is obviously hurting sales of physical games, but it's also affecting the trade-in market. GameStop's response has been to enter into the mobile-phone and collectibles market, and though revenue in the segment grew better than 37% in the last quarter, it still accounts for less than 6% of revenue. And so many troubled retailers -- RadioShack, anyone? -- have placed their hopes on having cell phones save them, only to be sorely disappointed.
GameStop is another retailer that's still able to produce handfuls of free cash flow, generating $451 million worth over the last 12 months, which means its enterprise value is at a minuscule 6.5. A $1.48 annual dividend yielding 6.1%, and an earnings-based payout ratio of 39% (34% based on free cash flow), make it tempting to take a bite here just to play along.
However, with GameStop's main game business moving away from it even as it operates a large footprint of 7,600 stores, all while it's betting on new revenue streams that have nothing to do with its area of expertise, investors would do better looking elsewhere for a dividend-paying stock.
10 stocks we like better than Bed Bath and Beyond When investing geniuses David and Tom Gardner have a stock tip, it can pay to listen. After all, the newsletter they have run for over a decade, Motley Fool Stock Advisor, has tripled the market.*
David and Tom just revealed what they believe are the 10 best stocks for investors to buy right now... and Bed Bath and Beyond wasn't one of them! That's right -- they think these 10 stocks are even better buys.
Click here to learn about these picks!
*Stock Advisor returns as of January 4, 2017
Rich Duprey has no position in any stocks mentioned. The Motley Fool owns shares of and recommends Amazon.com. The Motley Fool has the following options: short April 2017 $28 puts on GameStop. The Motley Fool recommends Bed Bath and Beyond. The Motley Fool has a disclosure policy.