Are Microsoft and Sony Both Working on Updated Gaming Consoles?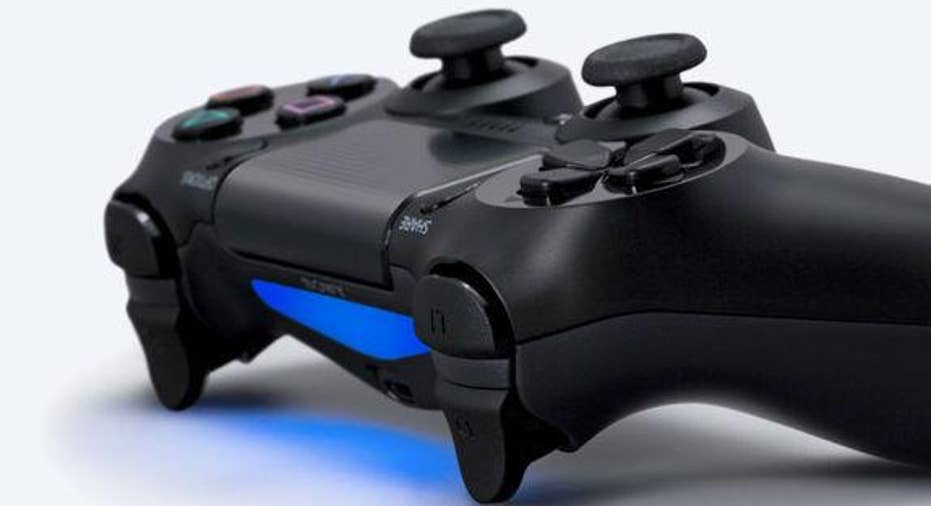 Image source: Sony Corp.
The battle for the living room gaming center is heating up, as the two biggest console makers may be rolling out upgrades to their latest-generation devices. Details have recently emerged suggesting Sony Corp. and Microsoft Corporation will be improving the PlayStation 4 and the Xbox One, respectively.
While perhaps exciting for hardcore gamers, the refresh on the devices probably won't induce most of those who already own the latest-generation consoles to upgrade. However, it could keep some gamers from switching to other platforms, such as personal computers that have faster upgrade cycles, and could help push Sony's virtual-reality device.
Not exactly "new"Rumors of an upgraded PlayStation 4, sometimes referred to as 4.5, have been swirling for some time. And now gaming-news site Giant Bomb says it has obtained documents and confirmed with multiple sources it is indeed happening.
Reportedly code-named "Neo," the upgraded PlayStation will not be a new or next-gen console. Rather, it will have improved internal components, such as a higher clock speed for the processor, an improved graphics processing unit, and higher bandwidth for the memory. Other things, such as a slimmer design, smaller power unit, or larger memory, are also possible.
One of the major concerns about the upgrade rumor was whether Sony would alienate current gamers by making some games PS4.5-compatible only, or offering exclusive content only to those who bought the latest version. With the latest details, it looks like this will not be the case. There won't be any "Neo-only" games, reports Giant Bomb. The PlayStation 4.5 will be backward-compatible with all current PS4 games and will run on the same online network, and developers won't be allowed to offer exclusive content such as trophies to only PS4.5 players. Developers will reportedly need to make all games Neo-compatible by October and can issue patches for old games to take advantage of the extra computing power if they desire.
If it ain't broke, don't fix it?A pending upgrade does raise some questions with investors about why it's needed, or what the strategy is given that the PS4 is doing very well, outselling the Xbox One. Sony reported a 10.5% year-over-year increase for its gaming division last quarter, driven by PS4 sales. Should investors be worried that Sony may be messing up a good thing?
One reason for the refresh is to help Sony keep its dominant position. Even though it's beating Microsoft at the moment, competition is still fierce. Xbox chief Phil Spencer has mentioned Xbox "one and a half" before. Even though he says he isn't a fan of such an idea, filings with the Federal Communications Commission reveal there could indeed be an Xbox refresh coming as well, The Verge reported.
Mid-cycle hardware refreshes are also not new. Sony has done it in the past with the PlayStation 3 Slim and Super Slim versions, and Xbox had three refreshes of its last-generation Xbox 360. Since hardware consoles have long cycles between generations, the refreshes are a way to keep the price higher and maintain margins.
Similar to marginal improvements such as the iPhone 6S, I don't see current owners of the PlayStation 4 running out and buying an entirely new one, except perhaps the hardcore gamers. While the PS4.5 is rumored to take advantage of new 4K resolution televisions, most people can't perceive the difference when compared with regular high-definition screens.
What the refresh could do is keep gamers hooked on console gaming, rather than gravitating to personal computers, where the hardware can be upgraded continuously. Console generations have notoriously long cycles, as the Xbox 360 is only now being discontinued after a more than 10-year run. Yet this is a balance as well, as the other side of this coin is that console buyers like consoles for their simplicity.
An article by gaming-news site IGN details how console game makers in the past tried to produce too many refreshes or variants and ended up alienating their fans. I don't think this is a problem for Sony, strictly because it looks like everything will be backward-compatible and integrated into the same ecosystem.
Another positive factor for the Sony PlayStation is its VR headset. If the upgraded PS4.5 can handle VR better, it could be a big selling point. Sony is already very well-positioned to take the lead in VR, and this could add some more fuel.
The article Are Microsoft and Sony Both Working on Updated Gaming Consoles? originally appeared on Fool.com.
Chris Kuiper has no position in any stocks mentioned. The Motley Fool owns shares of Microsoft. Try any of our Foolish newsletter services free for 30 days. We Fools may not all hold the same opinions, but we all believe that considering a diverse range of insights makes us better investors. The Motley Fool has a disclosure policy.
Copyright 1995 - 2016 The Motley Fool, LLC. All rights reserved. The Motley Fool has a disclosure policy.