Are Malls Secretly Hoping Sears Holdings Goes Bankrupt?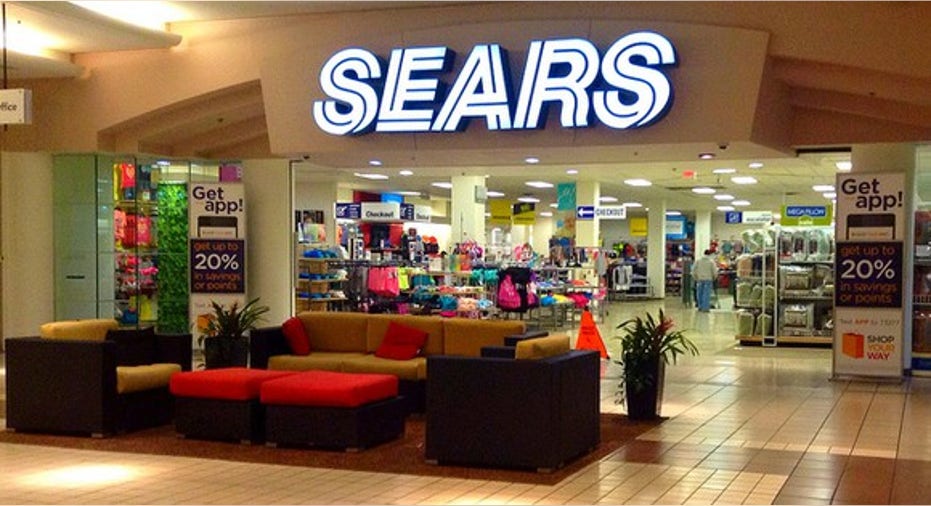 No one should celebrate the slow-motion demise of once-venerable retailer Sears Holdings (NASDAQ: SHLD), but it's been a long time since the department store was where America shopped. And because Sears and Kmart are merely shells of their former selves after theydestroyed so much value over the years for employees, customers, and investors, there may be a group of stakeholders secretly hoping the end comes soon: shopping malls.
Sears Holdings is sitting on a lot of prime real estate that it rents for cheap. Malls might want to get hold of that property and rent it out again at a higher price. Image source: Mike Mozart via Flickr.
Anchored to the past
Anchor stores were once the lifeblood of the shopping mall, drawing both customers and other tenants. But retail and the malls have changed a lot since then, and anchor stores today exist more in name only. Consumers are more likely to shop the smaller retailers in the mall than stop in at the big department stores.
The chains themselves realize this, which is why they're closing down hundreds of stores. Macy's (NYSE: M) announced in August it would be closing 100 stores in early 2017, on top of the dozens of others it closed over the past few years. J.C. Penney has closed 74 stores over the past two years. Kohl's closed 18 stores in 2016. Wal-Mart said a year ago it would be closing 154 stores in the U.S., though most were its small-footprint Express stores.
Real estate information firm CoStar has estimated nearly 1 billion square feet of retail space will need to be "rationalized" over the next few years. This could take the form of store closures, conversion to another use, or "rent roll downs." CoStar has reported that annual department-store retail sales tumbled 28% from their peak in 1999 to 2015. Sales per square foot have reportedly fallen to $330 from $350 a decade ago and many retailers want to get a break on the rent they pay.
Certainly, mall operators such as General Growth Properties, Simon Property Group, and Macerich might agree to rent reductions for some of their tenants to help them survive the transition of retail from physical locations to online -- some analysts estimate half of all retail sales may come from the online channel by 2030 -- but they might also be rooting for anchors like Sears Holdings to go bankrupt so they can rent the space for more money.
Image source: Nicholas Eckhart via Flickr.
Getting more
Seritage Growth Properties (NYSE: SRG), the real estate investment trust that Sears Holdings Chairman and CEO Eddie Lampert created in 2015 to serve as the vehicle to help the retailer monetize its asset portfolio, is making a mint off the company's woes.
The REIT is taking Sears stores and carving them up into smaller parcels and renting out the space to other retailers like Dick's Sporting Goods (NYSE: DKS), Petsmart, and outlet department stores such as Nordstrom Rack and Saks Off 5th. But where a Sears or Kmart store paid bargain-basement rents of just $4.39 per square foot, it's turning around and jacking the rents up on the new tenants.
According to the REIT's last quarterly SEC filing, Seritage is getting rent that averages $12.24 per square foot, while on the most recent leases it's signed with tenants who haven't yet moved in -- some 55 leases in all -- it is getting $19.25 per square foot.
Sears is also doing that with some of its stores, leasing out space to third-party retailers, and Macy's has entered into a strategic alliance with Brookfield Asset Management to map out a "predevelopment plan" for half of the 100stores it will be closing.
Don't let the door hit you on the way out
This was obviously a good deal for Seritage, but it does come with substantialrisk because the REIT's operations are predicated on Sears' continuing to exist and pay it rent, which it uses to finance its redevelopment projects. A bankruptcy by the retailer could cause the whole strategy to implode.
A Sears store transformed. Image source: Heritage Growth Properties.
Not necessarily so with the malls that Sears and Kmart occupy. While a Sears Holdings bankruptcy might lead malls to suddenly face the prospect of being flooded with zombie retail space, they would have the chance to redevelop the stores themselves and attract new tenants who would pay them, and not Seritage, significantly higher rents.
Of course, a Sears Holdings bankruptcy carries risks for them, too. As noted, many retailers are reducing their footprints, not expanding them, so filling up the space may not be so simple, and for malls not in desirable locations, Sears Hodlings' demise could be catastrophic. Credit Suisse says some 184 malls can be classified as "least valuable property" -- meaning at risk of shutting down -- and, concernedly, Sears is the anchor store in 110 of them. A Sears Holdings bankruptcy and the wave of store closings that would follow could very well jeopardize their existence.
Even so, Seritage reports that its stores enjoy a 99.3% occupancy rate.Of course, that's because most of the properties are still occupied by Sears, but its experience demonstrates there is pent-up demand for the retailer's vacated stores. In fact, in 31 properties, Seritage has joint venture agreements with the mall operators themselves, so they're already realizing some of the benefits from Sears Holdings' slow death.
An orderly exit would likely produce the best result for everyone involved, but if Sears Holdings' precarious financial situation finally overwhelms it, you might not find as many mall operatorslamenting the outcome as expected.
10 stocks we like better than Sears Holdings When investing geniuses David and Tom Gardner have a stock tip, it can pay to listen. After all, the newsletter they have run for over a decade, Motley Fool Stock Advisor, has tripled the market.*
David and Tom just revealed what they believe are the 10 best stocks for investors to buy right now... and Sears Holdings wasn't one of them! That's right -- they think these 10 stocks are even better buys.
Click here to learn about these picks!
*Stock Advisor returns as of Nov. 7, 2016
Rich Duprey has no position in any stocks mentioned. The Motley Fool has no position in any of the stocks mentioned. The Motley Fool has a disclosure policy.