Are Investors Underestimating Mobileye?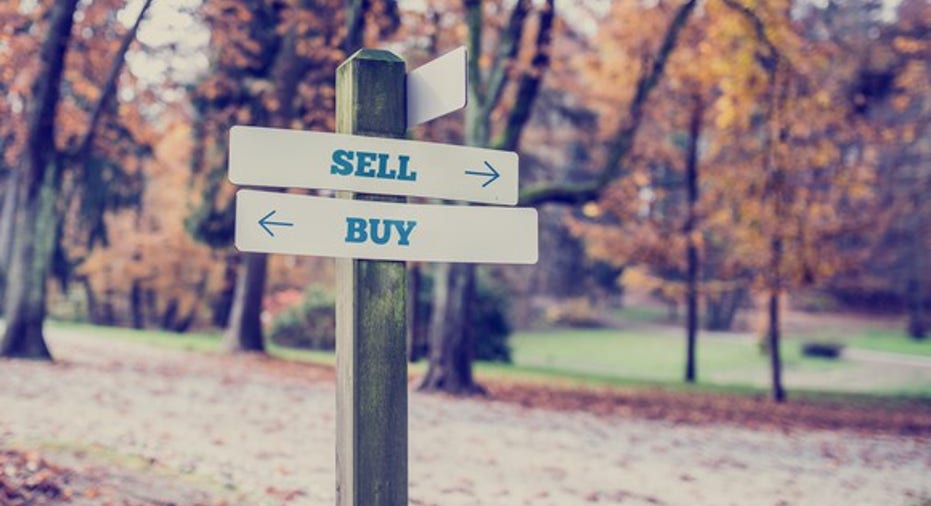 Image source: Getty Images.
$42 billion opportunity
There's plenty of talk in both the tech and automotive industries about driverless cars these days. From Alphabet to Apple and Tesla to Toyota, everyone is making moves into the autonomous driving space.
And with good reason. The driverless car market is expected to be worth $42 billion by 2025. And by 2035, IHS Automotive estimates that 10% of light vehicles sold will be completely driverless.
Despite this positive outlook manytech companies, likeMobileye N.V. , have seen stock prices plummet over the past 12 months. Mobileye is down 24% over the past year and was down about 18% before the fallout fromBrexit.
Mobileye's dominance in ADAS
Israel-based Mobileye makes cameras, software, processors, and mapping data for advanced driver assistance systems (ADAS). Mobileye's technology is used specifically for collision avoidance ADAS, which uses the cameras to know whether there's a pedestrian or another vehicle near the car.
ADAS technology is the backbone of semi-autonomous driving systems, and Mobileye already supplies 90% of the world's top automakers with its cameras and software.The company also released a mapping service this year, called Road Experience Management (REM), that sends map data collected by cars to the cloud for other vehicles to use. REM could help autonomous cars share information with each other on how to navigate around cities and other locations.
Underestimated?
So why do I think investors may be underestimating the company? Over the past 12 months, the company's stock price has plummeted, despite the company's businesses delivering strong quarterly results and investing in new driverless car technologies. While it is not unusual for stock prices to fluctuate, I think the drop may have come from investors' being skittish about the company, rather than problems with Mobileye's business.
Aside from its leadership position in the ADAS market, Mobileye is also growing revenue quickly. In Q1 2016, the company posted revenue of $75.2 million, up nearly 65% year-over-year, and its non-GAAP earnings per share (EPS) was $0.15, up about 87%. Mobileye also generated $30.4 million in free cash flow in the quarter.
And the company's management noted that Mobileye's new REM mapping services are gaining traction and allowing the company to delve into fully autonomous offerings. "We expect to expand REM mapping technology to more OEMs and are forming new partnerships to introduce fully autonomous driving capabilities on the roads," the company's CEO, Ziv Aviram, said in a press release.
It's worth noting that Tesla, a leader in implementing semi-autonomous car technology, is already a Mobileye customer, and its CEO Elon Musk has said that his company is committed to using new versions of Mobileye's tech.
It's clear Mobileye is moving in the right direction, but there are a few reasons why investors may have been spooked by the company recently.
What investors may feel uneasy about
First of all, Mobileye isn't a cheap stock. The company's price-to-earnings ratio is about 117 right now, which is far higher than the industry average of 36. Many investors might not like such a high P/E ratio, even with Mobileye's strong growth.
Additionally, there is a growing list of semi-autonomous and autonomous driving component makers right now. NVIDIA and NXP Semiconductors both have semi-autonomous driving solutions that could encroach on Mobileye's territory.
While it's true that NXP and NVIDIA don't offer all of the same technologies, NXP's recent acquisition of Freescale Semiconductors makes it one of the most formidable semi-autonomous car companies on the market now. And NXPrecently unveiled its new BlueBox system, which is basically an off-the-shelf system that allows automakers to turn existing vehicles into semi-autonomous ones. NXP expects the technology to hit the road in just four years.
Mobileye still has plenty going for it
Despite the competition, Mobileye still holds a leadership position in the niche camera ADAS market and has a growing opportunity with its REM mapping system.
The semi-autonomous and fully autonomous car markets haven't even begun to reach their full potential yet, and I think Mobileye's current dominance in ADAS and its new mapping system should make it a strong competitor as automakers continue to focus more of their attention on driverless car features.
That in no way ensures Mobileye's success, of course, but investors looking for driverless car play would be wise to give Mobileye a serious look.
The article Are Investors Underestimating Mobileye? originally appeared on Fool.com.
Suzanne Frey, an executive at Alphabet, is a member of The Motley Fool's board of directors. Chris Neiger has no position in any stocks mentioned. The Motley Fool owns shares of and recommends Alphabet (A shares), Alphabet (C shares), Apple, Nvidia, NXP Semiconductors, and Tesla Motors. The Motley Fool has the following options: long January 2018 $90 calls on Apple and short January 2018 $95 calls on Apple. Try any of our Foolish newsletter services free for 30 days. We Fools may not all hold the same opinions, but we all believe that considering a diverse range of insights makes us better investors. The Motley Fool has a disclosure policy.
Copyright 1995 - 2016 The Motley Fool, LLC. All rights reserved. The Motley Fool has a disclosure policy.