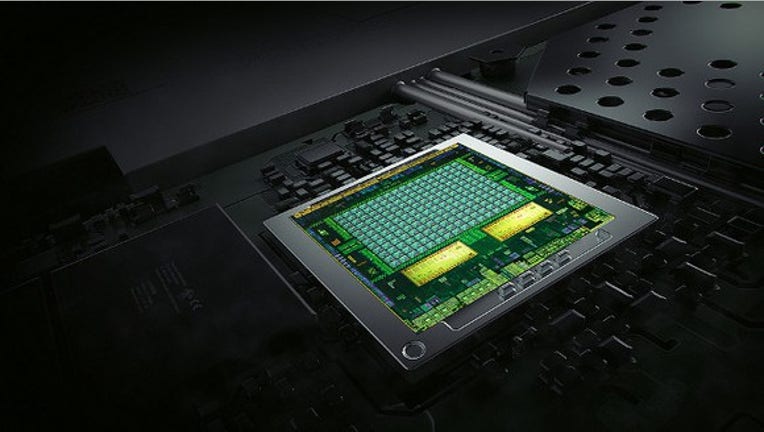 NVIDIA Tegra K1. Image source: NVIDIA.
A couple years ago, it really did look like NVIDIA's (NASDAQ: NVDA) Tegra business was on the ropes. After years of trying to compete in mobile devices, it simply couldn't keep up technologically with Qualcomm, and not for a lack of trying. NVIDIA had high hopes of integrating cellular connectivity following its 2011 Icera acquisition, which was necessary to be relevant in smartphones.
Over the years, NVIDIA had spent billions of dollars developing Tegra, so when it announced that it was getting out of smartphones in 2014 and pivoting the Tegra business to automotive applications, there was all sorts of uncertainty regarding the Tegra business. After all, it's not uncommon for strategic pivots to fail. In itself, NVIDIA's smartphone exit wasn't too surprising; Texas Instruments had bailed on mobile processors just two years prior, for many of the same reasons.
The depth of Tegra's troubles culminated in fiscal Q2 2014, when sales bottomed out at a meager $53 million, down 71% year over year. Here's a snippet from NVIDIA CFO's commentary that quarter:
If NVIDIA's pivot to automotive and game consoles failed, that would translate into billions of dollars lost to Tegra development. At this point, I think it's safe to call it, though: NVIDIA has pulled off a stunning recovery for Tegra.
Pivot: check
Last quarter, Tegra sales soared 87% to $241 million, driven by both gaming development platforms and momentum in automotive. Of that total, a little over half ($127 million) came from automotive infotainment modules.
See for yourself:
Data source: SEC filings. Fiscal quarters shown. Chart by author.
That's what I call a successful pivot.
The bottom line
To be clear, the Tegra business still operates at a loss, posting an operating loss of $239 million last fiscal year, as the company continues investing in Tegra's future. But the losses are mitigating. NVIDIA only lost $52 million in Tegra operations in the first half of this fiscal year (detailed fiscal third-quarter operating income data by segment won't be available until NVIDIA files its 10-Q).
Speaking of Tegra's future, a custom Tegra chip powers Nintendo's forthcoming Switch console, which gamers are already quite excited about. Switch launches early next year. Autonomous driving is all the rage within the auto sector right now, and NVIDIA's Tegra-powered DRIVE PX2 platform is scoring design wins hand over fist. Soon enough, Tegra will start generating positive operating income, recouping years of investments.
It used to be unclear whether or not NVIDIA would pull this off, and frankly I had my doubts. But the numbers now speak for themselves.
Forget the 2016 Election and find out why Nvidia is one of the 10 best stocks to buy nowDonald Trump is the new president, and you're naturally wondering how best to protect your portfolio and profit in the process. Well, Motley Fool co-founders Tom and David Gardner have spent more than a decade beating the market. (In fact, the newsletter they run, Motley Fool Stock Advisor, has nearly tripled the market!*)
With their record of winning in up and down markets, David and Tom know how to invest profitably no matter who occupies the White House.
Tom and David just revealed their ten top stock picks for investors to buy right now. Nvidia is on the list-but there are nine others you may be overlooking.
Click here to get access to the full list!
*Stock Advisor returns as of November 7, 2016.
Evan Niu, CFA has no position in any stocks mentioned. The Motley Fool owns shares of and recommends NVIDIA and Qualcomm. Try any of our Foolish newsletter services free for 30 days. We Fools may not all hold the same opinions, but we all believe that considering a diverse range of insights makes us better investors. The Motley Fool has a disclosure policy.