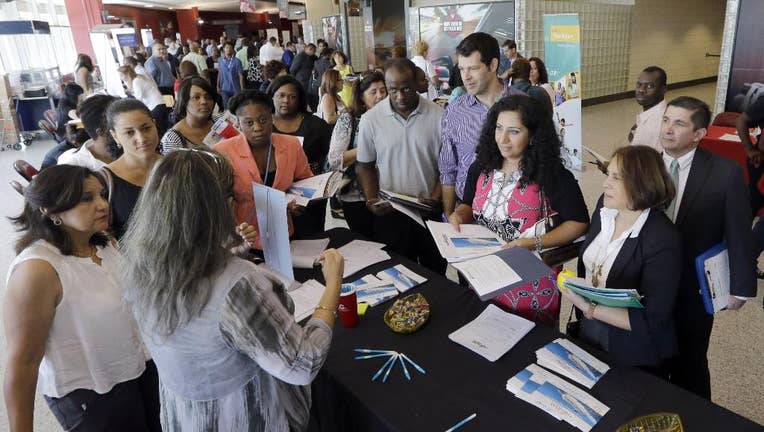 The Labor Department reports on the number of people who applied for unemployment benefits last week at 8:30 a.m. Eastern Thursday.
SMALL DROP: Economists forecast that weekly applications for unemployment aid fell 4,000 last week to a seasonally adjusted 270,000, according to a survey by data firm FactSet.
Weekly applications are running at the lowest level in 15 years. Since applications are a proxy for layoffs, that is evidence that employers are cutting few jobs.
The government said last week that the four-week average of applications, a less volatile measure, was 266,250, the lowest since April 15, 2000. If that figure were adjusted for population growth, applications would likely be at an all-time low.
STEADY JOB MARKET GAINS: The four-week average has fallen nearly 11 percent in the past 12 months. At the same time, employers have added jobs at a steady pace.
In July, they added a net 215,000 jobs, and the unemployment rate remained at a seven-year low of 5.3 percent.
The economy has generated 5.6 million jobs in the past two years, putting more paychecks into Americans' hands. That is boosting spending and helping the economy grow. But the steady job gains and falling unemployment rate have yet to boost wages.
Average hourly pay increased just 2.1 percent in July from 12 months earlier, far below the 3.5 percent to 4 percent gains that have historically occurred in healthy economies.
One trend holding back pay has been sluggish increases in worker productivity. Productivity measures output per hour worked and is a gauge of efficiency.
It has expanded just 0.3 percent in the past year, far below the 2.2 percent average annual gain for the past six decades.