Apple's March 2016 Event: What You Need to Know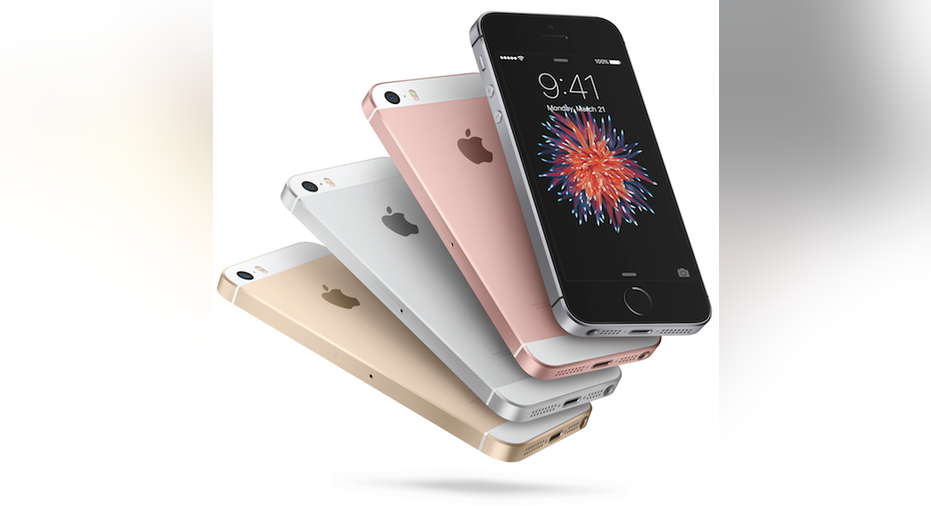 Apple CEO Tim Cook. Image source: Apple.
Apple just hosted its March 2016 event, and the Mac maker had a handful of notable (and mostly expected) announcements to make.
CEO Tim Cook started off the festivities by outlining two initiatives that Apple continues to work on. The company is making strong progress with environmental initiatives, and has even been devoting R&D resources to a new project called "Liam," a robot that specializes in deconstructing iPhones in order to recover a greater amount of materials and resources compared to current recycling methods. Apple also continues to help advance medical research with its ResearchKit, and announced a new CareKit framework as well.
Watch and OS updatesApple Watch is getting a few new band colors and configurations, along with a new band style made out of woven nylon, priced at $49. Most notably on the Apple Watch front, the company is reducing the starting price from $349 to $299 for the entry-level Sport models. Pricing on the higher-end steel and gold models is unchanged.
Both tvOS and iOS are also receiving free updates today. tvOS will get features like folders, Live Photos, dictation, and Siri for the App Store. iOS 9.3 brings things like Night Shift, which adjusts the display at night to make it easier to sleep, and a few other app-specific improvements.
iPhone SEThe feature presentation was iPhone SE, which is an update to the 4-inch model. The overall design is nearly identical to the outgoing iPhone 5s, contrary to prior rumors that Apple would use curved sides like in the larger iPhone 6s and 6s Plus. The only notable aesthetic changes are matte chamfered edges and the addition of rose gold. The real changes are on the inside.
Image source: Apple.
iPhone SE will get a faster A9 processor alongside an integrated M9 motion co-processor, a two-generation upgrade compared to the A7 in the 5s. Faster LTE and Wi-Fi connectivity are also onboard (along with more LTE bands), and Apple has added an NFC chip to support Apple Pay.
Updating the 4-inch model in the lineup is important because not everyone wants a larger iPhone. The smaller iPhone also serves another critical strategic purpose, since it's an entry-level device. Many customers choose the 4-inch model for their first smartphone, particularly in China. Apple says that over half of its 4-inch iPhone customers in China were new to the platform.
Apple is also getting aggressive with wooing first-time smartphone buyers, and iPhone SE will start at $399 for a 16 GB model. Adding $100 gets you to 64 GB. The device is free on contract for customers still using the subsidy model. Interestingly, this also implies a subsidy reduction, since Apple used to get an estimated $425 per subsidized device, but the impact should be negligible since most people now use installment or leasing programs.
The company sold over 30 million 4-inch iPhones in 2015, showing how important this product segment still is. That's still only about 13% of the total product mix (231.5 million total iPhone unit sales last year), but the company is essentially launching an iPhone 6s in an iPhone 5s body, which may spur more demand within the 4-inch product segment.
iPad ProThe 9.7-inch display on the iPad Air 2 is still the most popular display size, which is why Apple is launching a 9.7-inch version of the iPad Pro. The smaller variant has nearly all of the same specs as the larger one, including an A9X processor and an updated display that supports Apple Pencil. The 4-speaker audio system is also included, as is a Smart Connector for a smaller Smart Keyboard.
Image source: Apple.
One area where the specs differ is that the 9.7-inch Pro will actually have better cameras than the 12.9-inch Pro. On one hand, it makes sense that the rear camera is less important for the 12.9-inch Pro, since no one in their right mind should be holding up a 12.9-inch tablet to take photos, but on the other hand the front camera is used for video conferencing, so you'd think the 12.9-inch Pro should get some attention there.
The 9.7-inch Pro starts at $599 for 32 GB, and while Apple is discontinuing the original iPad Air, it is keeping the iPad Air 2 around but dropping it to the $399 price point. It would have been a mistake to keep the Air 2 at $499 since the device is aging, but now customers looking for a 9.7-inch iPad have two choices and the products are positioned sufficiently apart with a $200 difference.
Both the new iPhone and iPad will be available to order on March 24 and will ship on March 31.
The article Apple's March 2016 Event: What You Need to Know originally appeared on Fool.com.
Evan Niu, CFA owns shares of Apple. The Motley Fool owns shares of and recommends Apple. Try any of our Foolish newsletter services free for 30 days. We Fools may not all hold the same opinions, but we all believe that considering a diverse range of insights makes us better investors. The Motley Fool has a disclosure policy.
Copyright 1995 - 2016 The Motley Fool, LLC. All rights reserved. The Motley Fool has a disclosure policy.