Apple's Dividend Makes the Stock a Bargain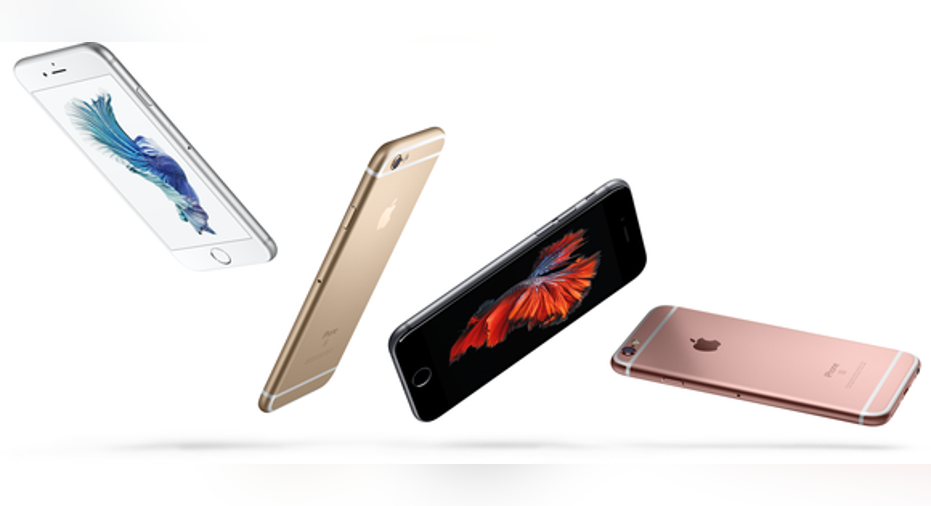 IMAGE SOURCE: APPLE.
When Apple reported its second-quarter results, most investors saw lower-than-expected sales, a significant decline in iPhone, iPad, and Mac units sold, and a poor outlook for the third quarter. I saw a 10% increase in its dividend and an additional $35 billion added to its stock buyback program.
With Apple's earnings miss and several other news items, Apple shares have fallen more than 10% since before its second-quarter report. Coupled with the dividend increase, Apple is now yielding a very attractive 2.42% yield. That's only slightly above the S&P 500 average, but Apple's dividend has immense growth potential going forward, even if earnings growth remains in the single digits over the next five-plus years.
Committing to annual dividend growth
At Apple's annual shareholder meeting in February, CEO Tim Cook told investors that management is committed to increasing the dividend annually.
Dividend growth investors are typically attracted to companies with long-term track records of annual dividend increases, because it's an indication of management's commitment to the dividend and the ability of the underlying business to support it. It also forces discipline on management to manage its dividend, because it doesn't want to break a streak that took 10, 20, or sometimes even 50 years to create.
Apple only reinstituted its dividend in 2012, but it has increased its dividend every year since then, putting its streak at five years now (if you count the increase from $0 in 2012). Its average increase since 2012 has been about 10%, but Apple's share buyback program has allowed it to increase its total dividend payout at a much slower pace -- about 5%.
That's the power of combining a share buyback with a dividend program. As management buys back shares, it gains greater leverage to increase the dividend since it's paying the dividend on fewer shares.
The dividend is very safe
With its new $0.57 quarterly dividend, Apple's payout ratio for 2016 is expected to be just 26%. While that's higher than the S&P 500 average, Apple has the cash reserves and cash flows to back that up. It currently has $164 billion in net cash on its balance sheet, and it produced $9 billion in free cash flow last quarter. What's more, analysts expect the company to return to earnings growth in 2017, thanks in part to the release of the iPhone 7 and in part to Apple's continued share buyback.
Management isn't being overly aggressive increasing its dividend 10%, and I'd expect management to remain conservative even if earnings results come in above expectations. We already saw that play out last year, when the iPhone 6 resulted in huge earnings growth. Management's approach sets up Apple for sustained dividend growth year after year.
With analysts forecasting a modest 9% growth in earnings per share over the next five years, investors can expect Apple to continue increasing its dividend at around 10% annually, with the potential for even better growth should it come out with another blockbuster product.
The dividend tech stock
Investors have done well to hold tech companies with massive piles of cash and solid dividends and stock buyback programs.
Microsoft has paid out a dividend since 2003 when it had $43 billion in cash on its balance sheet. Investors have seen Microsoft face numerous headwinds such as the rise of mobile and cloud computing and the global economic collapse in 2008.
Still the company has consistently paid out its dividend, increasing it nearly every year. Investors that bought the stock after it declared its dividend in 2003 are receiving more than 8% on their original investment from this year's dividend. What's more, the stock price has tripled in that time.
IBM is an anomaly in the tech world, paying out a dividend since the 1960s. Over the last ten years, management began increasing its payout ratio and really ramping up its dividend while buying back shares. Overall, management plans to return 75% to 85% of free cash flow to shareholders.
The $5.60 annual dividend IBM shareholders currently receive amounts to an 8% yield on the company's share price a decade ago. During that period, shares have doubled as well.
Not only have Microsoft and IBM produced handsome returns for investors, the strong cash flows from both Microsoft and IBM have allowed them to both increase their net cash positions while doling out billions of dollars to shareholders. Apple is setting itself up to provide the same kind of returns to investors with its strong cash flows, huge stockpile of cash, and commitment to growing its dividend for the foreseeable future.
The article Apple's Dividend Makes the Stock a Bargain originally appeared on Fool.com.
Adam Levy owns shares of Apple. The Motley Fool owns shares of and recommends Apple. The Motley Fool owns shares of Microsoft. Try any of our Foolish newsletter services free for 30 days. We Fools may not all hold the same opinions, but we all believe that considering a diverse range of insights makes us better investors. The Motley Fool has a disclosure policy.
Copyright 1995 - 2016 The Motley Fool, LLC. All rights reserved. The Motley Fool has a disclosure policy.