Apple's Current Quarter Could Steal Spotlight from 1Q Results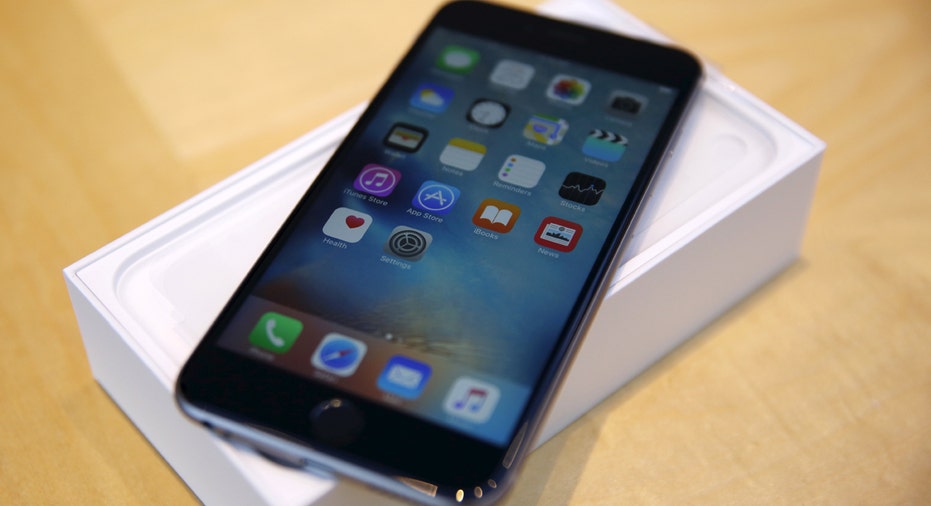 Tech titan Apple (NASDAQ:AAPL) is expected to unveil its fiscal first-quarter results after the closing bell Tuesday. Analysts predict another quarter of positive results as expectations call for earnings of $3.23 a share on sales of $76.66 billion, topping results from the same time a year ago.
Similarly, iPhone sales are expected to rise from 74.5 million units sold during the fiscal first quarter of 2015 to 75.46 million units in 2016.
While it could be another record quarter for Apple, it's what's coming up at the end of the current quarter, which ends in March, that has analysts buzzing.
Stephen Turner, technology analyst at Hillard Lyons, in a note last Thursday, lowered the firm's price target for Apple to $140 from $154 thanks to a reduction in growth expectations from softer emerging markets and global economic growth, as well as currency headwinds from a stronger dollar, and expectations for a hiccup in iPhone unit sales as consumers delay upgrading their devices.
Turner's forecast for current-quarter earnings per share was lowered to $2.30 from $2.59.
"Within our model, this translates into an iPhone unit sales decline of 12% year over year. The decline in our unit sales forecast is based on macro level trends, as well as lower iPhone 6s follow-through sales compared to iPhone 6 due to last year's pent up demand for a larger screen device," he explained.
Recent reports have indicated that orders at various Apple suppliers have decreased. Reuters reported TSMC, which manufactures some of the iPhone's chips, guided to an 11% year-over-year decline in first-quarter revenues, adding demand for high-end smartphones was likely to be weak. Added to that, Reuters also reported earlier in January that Foxconn, a Taiwan-based company that assembles many of Apple's iPhones, cut working hours over a key holiday in which workers generally clock overtime.
But the concerns don't end there: As global-growth worries hit Wall Street particularly hard, they're also likely to hit Apple as well. S&P Capital IQ Equity Analyst Angelo Zino said China, which is one of Apple's most important growth regions, will be of particular interest to investors as the economy there has shown a slower pace of growth.
"We believe Apple remains a market share story but think the recent gains are likely to moderate given a maturing China smartphone space and once again, tough comparables from the iPhone 6," Zino said.
Because of the reported supply-chain weakness, Zino added that while the December quarter looks to be mostly in line for the company, the March quarter could be "ugly."
"We see an iPhone unit shipment guidance of 50 million for the March quarter, which would mark an 18% decline from the year prior. Although a reset in expectations is growing increasingly likely, we believe Apple's valuation already discounts this scenario and see share appreciation once the bad news is released," Zino said.
Turner also explained another bright spot from the company's iPhone Upgrade Program, which allows customers to upgrade to the latest iPhone each year, could also offset weak iPhone figures.
"We continue to believe the potential launch of the iPhone 7 will be a significant upgrade cycle, especially if Apple offers larger device storage, improved battery performance, wireless charging and waterproofing. We maintain our long-term view that the iPhone user base continues to grow and that the recurring base of revenue generates strong cash flows," Turner noted.