Apple Stock: Next Stop, $155?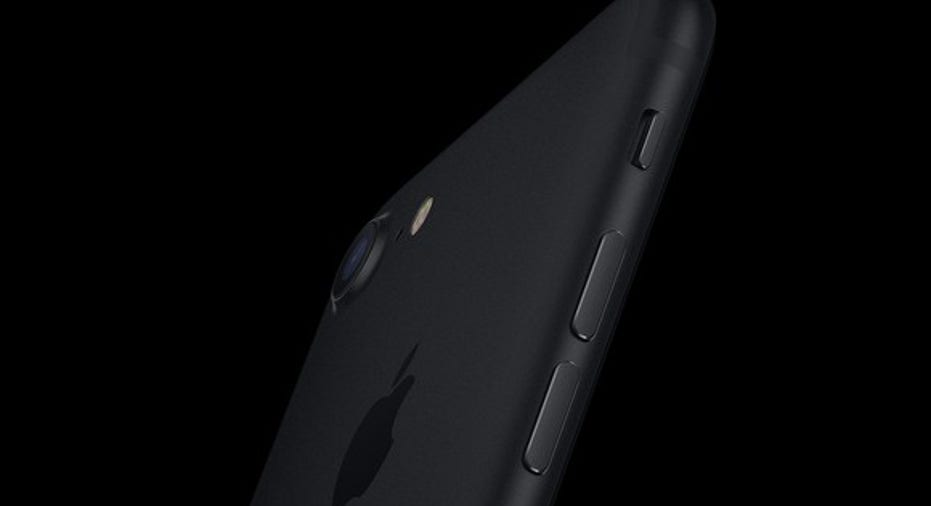 The bullishness forApple (NASDAQ: AAPL)as an investment continues. The world's most valuable consumer tech company saw its shares hit a new high on Monday, after another Wall Street firm jacked up its price target. Apple has now soared 33% over the past year, a big move for a stock that seemed to be losing favor in a climate of sluggish growth and thinning margins.
Cowen analyst Timothy Arcuri was the one talking up the stock's prospects on Monday, reiterating his outperform rating while boosting his price goal from $135 to $155. The move itself isn't a surprise. Apple shares have been rising so quickly that Arcuri's bullish rating didn't make sense with the earlier $135 price target. You have to go all the way back to mid-February to find the last time the stock has closed below $135.
Arcuri is excited about the prospects for the iPhone 8, which should roll out later this year. He's obviously not the first Wall Street pro to hype up Apple's next iPhone. The game-changing iPhone rolled out 10 years ago this summer, and all of the rumblings point to Apple raising the bar this time around to celebrate the milestone. Arcuri feels that a lot of iPhone users have been reluctant to upgrade to the latest generations, but that aging base -- particularly in China -- should lead to hearty demand for the iPhone 8.
Image source: Apple.
True calling
Analysts have been nudging their profit forecasts higher instead of lower these days, particularly for next fiscal year as many expect the iPhone 8 to hit the market in September -- just as fiscal 2017 is coming to a close. Wall Street's profit targets for fiscal 2018 have gone from $10.04 a share three months ago to $10.15 now.
Arcuri feels that a return to accelerating growth fueled by the iPhone 8 will justify multiple expansion for Apple's stock. The stock is fetching less than 16 times this fiscal year's earnings estimates and less than 14 times next year's forecast. Rising earnings and multiple expansion can be a one-two punch to big stock gains despite Apple hitting new highs already on Monday.
Arcuri isn't alone.RBC Capital analyst Amit Daryanani is reiterating his bullish rating on the stock and sticking to the same $155 price target where Arcuri is now perched. Daryanani is also encouraged by some of the expected features for the iPhone 8 that include wireless charging and a complete redesign that may include a curved OLED screen on a high-end model. He feels that it will match or beat the iPhone 6.
Piper Jaffray analyst Michael Olson is also parked at $155, but he may be even more bullish. He's talking up Apple's services revenue, a segment that's still a smart part of the revenue mix but growing quickly. There are chunkier margins to be had on the services end, and as that segment continues to grow, Olson argues that Apple could be worth as much as $195 in two years. So, yes, $155 may be the next stop -- but it won't be the final destination.
10 stocks we like better than AppleWhen investing geniuses David and Tom Gardner have a stock tip, it can pay to listen. After all, the newsletter they have run for over a decade, Motley Fool Stock Advisor, has tripled the market.*
David and Tom just revealed what they believe are the 10 best stocks for investors to buy right now... and Apple wasn't one of them! That's right -- they think these 10 stocks are even better buys.
Click here to learn about these picks!
*Stock Advisor returns as of February 6, 2017
Rick Munarriz owns shares of Apple. The Motley Fool owns shares of and recommends Apple. The Motley Fool has the following options: long January 2018 $90 calls on Apple and short January 2018 $95 calls on Apple. The Motley Fool has a disclosure policy.