Apple Pledges Two New R&D Centers in China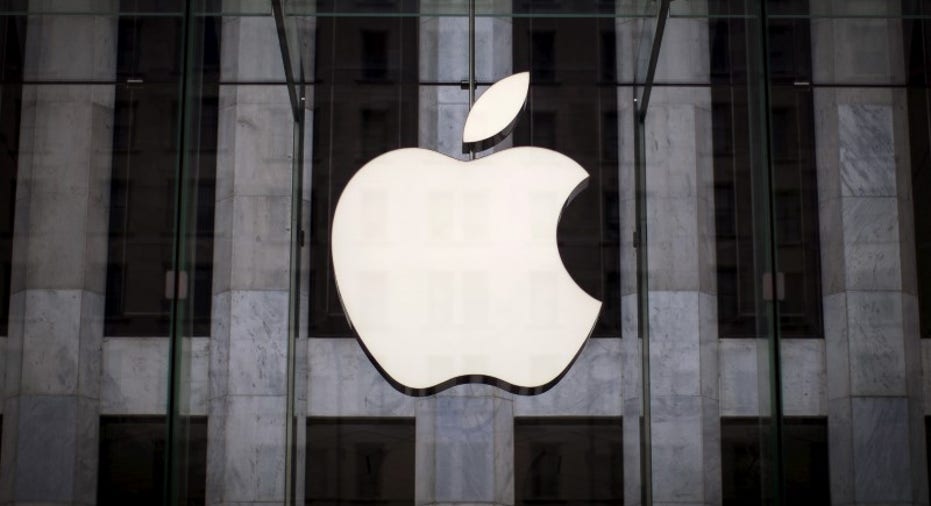 Apple Inc. is launching a new round in its charm offensive in China, announcing two additional research-and-development centers ahead of planned speeches by Chief Executive Tim Cook at a major Chinese government conference.
The new centers, to be set up in Shanghai and Suzhou, bring Apple's total commitment to R&D facilities in China to more than 3.5 billion yuan, or about $500 million, Apple said Friday in an announcement it issued only in Chinese. It last year committed to opening a similar center in Shenzhen, and currently operates one in Beijing.
Mr. Cook is expected to mention those commitments in a speech on innovation and corporate social responsibility at the China Development Forum, an event for discussion between China's senior leadership and global business executives that begins Saturday. Mr. Cook has traveled numerous times to China, but it will be his first time speaking at the forum, which is hosted by an arm of the State Council, China's cabinet, and takes place at the Diaoyutai State Guesthouse in Beijing. The guest list also includes International Business Machine Corp. CEO Ginni Rometty and Johnson & Johnson CEO Alex Gorsky.
The Apple CEO is also scheduled to make remarks at the event on Monday introducing Xu Lin, who as China's Cyberspace Administration commissioner is the nation's top internet censor. That planned appearance, scheduled to occur behind closed doors, underscores the tension between Apple's championing of values at home such as individual privacy and media accuracy and its need to work with a Chinese government that tightly limits speech and other individual freedoms.
Apple didn't immediately respond to requests for comment Friday.
Apple is grappling with rising pressure from homegrown rivals and a string of other setbacks in China, its most important market outside the U.S. Its sales in Greater China fell 17% in its latest fiscal year to $48.49 billion, as Huawei Technologies Co. and other Chinese companies gained share against its iPhone -- although Apple said sales stabilized in the most recent quarter in mainland China, which excludes Taiwan and Hong Kong.
Apple last year was forced to halt its online music and book services in China because they violated local media rules. The company also faced criticism from local consumer groups last year over complaints that iPhones were spontaneously shutting down even as half the devices' battery life remained. Apple said a limited number of phones were affected and offered free replacement batteries for those devices.
China is a critical manufacturing hub for Apple -- a fact that triggered criticism during the election campaign last year from then-candidate Donald Trump, who said it should make more products in the U.S. The vast majority of its products sold world-wide are made in China by contract manufacturers such as Foxconn Technology Group, and Apple says it has created and supported 4.8 million jobs in China.
Longer-term, though, Apple's business is out of step with the Chinese government's goal to reduce its dependence on expensive foreign technology, and facilitate the development of homegrown competitors like Huawei, Xiaomi Inc. and Oppo.
"Apple is annoying to China because it's selling phones and sending money back to the United States," said Roger Kay, an analyst at Endpoint Technologies Associates Inc. "It's competing with Xiaomi and Huawei, and that's an irritant."
Opening R&D centers in China, beyond any operational benefits, has long been a way for foreign companies to show commitment to the government's overarching goals. To preserve operational stability in China, Apple and other companies "have to keep on investing and giving back," Mr. Kay said. Last year, Apple also invested $1 billion in ride-sharing service Didi Chuxing Technology Co., which later bought control of the Chinese business of U.S. rival Uber Technologies Inc.
Apple said the new R&D centers will work with Asian companies to develop advanced technology and services. It plans to hire graduates from Chinese universities such as Peking University, Tsinghua University and Shanghai Jiaotong University.
Under Mr. Cook, Apple has emphasized protection of customer-privacy -- publicly battling a Federal Bureau of Investigation effort to force it to help unlock an iPhone used by San Bernardino terrorists. Mr. Cook also has raised concern about the rise of "fake news," calling last month in an interview with British newspaper the "Independent" for technology companies to "create some tools that help diminish" its rise.
In China, the world's largest smartphone market, Apple has made concessions. It removed the New York Times from its App Store earlier this year. That followed an agreement in 2015 to submit products for Chinese security checks and an earlier decision to move Chinese customers' data from overseas servers onto a domestic system operated by state-run China Telecom.
Apple said it removed the New York Times app because it violated local regulations. It has said that Chinese consumers' data is encrypted.
Write to Tripp Mickle at Tripp.Mickle@wsj.com