Apple Is Wading Into Original Video Content. But Why?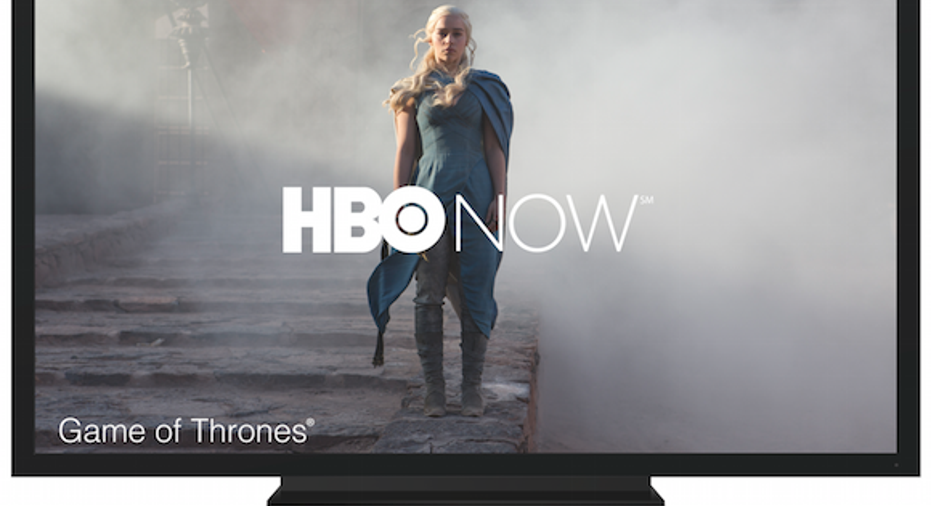 Apple is on the hunt for premium original TV content. Image source: Apple.
The evidence that Apple (NASDAQ: AAPL) is interested in creating original video content continues to mount. Last week, The Wall Street Journal reported that Apple was looking to build a "significant" business around original TV shows and movies. The Mac maker has reportedly been in negotiations with experienced Hollywood producers to potentially acquire rights to TV shows, and may even bring in marketing and network executives as part of its big push. It seems Apple is focusing mostly on TV shows right now, but original movies are also on the table.
As far as timing goes, Apple could release some of this original content by the end of this year, and it would be bundled with and available through Apple Music. The iPhone maker is unlikely to open its wallet up too much though, and isn't willing to spend the massive amounts of money that it would take to really compete directly with other dominant video streaming services.
A second (official) opinion
Just days later, prominent-music-producer-turned-Apple-exec Jimmy Iovine seemingly confirmed the plans while speaking at the Television Critics Association's winter press tour, according to The Hollywood Reporter. Iovine acknowledged that Apple Music is going to expand (emphasis added): "At Apple Music, what we're trying to create is an entire cultural, pop cultural experience, and that happens to include audio and video."
Iovine said that Apple is looking to better differentiate from Spotify and other free online music streaming services, saying the company was fighting the "free" model of ad-supported services that the industry hates. This approach will undoubtedly win Apple (more) friends within the music industry, and it helps to have a heavyweight like Iovine as a sort of an industry liaison.
The strategy is still murky
I've already said that Apple's strange fascination with original video content is misplaced and noncommittal, yet Apple continues to embark down this path. Even longtime Apple analyst Horace Dediu recently told Business Insider that the notion is largely misguided, believing that Apple is only looking to do this as a reactive measure as opposed to a voluntary one.
Simply put, the market value of original content is on the rise, in part due to perceived value in differentiation, but also for other strategic reasons. Look no further than the spate of blockbuster megadeals in recent years that are predicated on media and content for proof. Apple feels compelled to participate, even if in a limited and measured way.
The bigger concern and risk to investors is that Apple's strategy fails to produce the intended results. Are music users really even that interested in having a small side of exclusive TV shows? Is the presence of exclusive video content likely to sway prospective subscribers that are on the fence to pick Apple Music over Spotify? That doesn't pass the sniff test.
Apple likely recognizes that the current crop of music streaming services -- including both Apple Music and Spotify -- are relatively commoditized, offering comparable catalogs licensed from the major record labels. (Apple Music technically has more songs -- 40 million compared to Spotify's 30 million -- but there should be an overlap with the popular mainstream content that most people are looking for.) Apple makes it clear that it's not interested (yet) in moving directly into video streaming, but adding a tiny bit of exclusive video content to a music streaming service sounds like a pretty weak differentiator.
10 stocks we like better than Apple When investing geniuses David and Tom Gardner have a stock tip, it can pay to listen. After all, the newsletter they have run for over a decade, Motley Fool Stock Advisor, has tripled the market.*
David and Tom just revealed what they believe are the 10 best stocks for investors to buy right now... and Apple wasn't one of them! That's right -- they think these 10 stocks are even better buys.
Click here to learn about these picks!
*Stock Advisor returns as of January 4, 2017
Evan Niu, CFA owns shares of Apple. The Motley Fool owns shares of and recommends Apple. The Motley Fool has the following options: long January 2018 $90 calls on Apple and short January 2018 $95 calls on Apple. The Motley Fool has a disclosure policy.