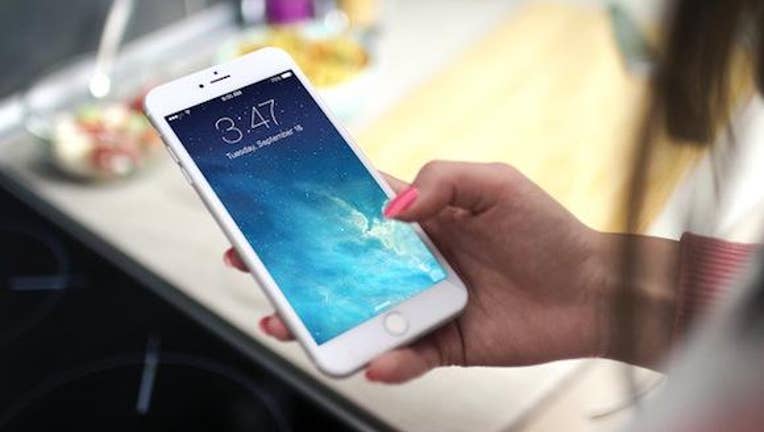 Apple is opening up the iPhone and iPad in a big way using Siri and its Messages app. And it is promising major improvements coming to its Photos, Maps and Apple Music apps and HomeKit this fall, with new features and redesigned apps.
The new version of the mobile operating system, iOS 10, will come to iPhone and iPad users this fall, and be available to developers in a public beta in July. It will be compatible with all iPhones starting with the iPhone 5; iPads starting with the 4th-generation iPad and iPad Mini 2 (including all iPad Airs and Pros) and the 6th-generation iPod Touch.
Siri
For the past four years, only Apple dictated Siri's responses. In iOS 10, Apple is opening Siri up to third-party developers.
Craig Federighi, Apple's senior vice president of software engineering, said Siri will be able to send messages through third-party apps with commands like "Send a WeChat to Nancy." (Slack and WhatsApp will also be supported at launch.)
Siri will be able to book you a car using Uber, Lyft, or China's Didi. You can use Siri to search for photos in Pinterest or pull up running plans in Runtastic and Runkeeper. Siri can send friends money through Square Cash or Alipay, and place voice-over-IP calls via Cisco Spark, Vonage and Skype.
Keyboard
Apple's keyboard is getting some much-needed intelligence, as well. Mr. Federighi said the QuickType keyboard will use context to predict not just what words you'll want to type next (as it has done for a couple of years now), but also your current location when a friend in Apple's Messages app asks where you are, or a phone number from your contact app when someone asks for that as well.
The intelligence comes from Siri, which knows your activities, who you're talking to, what you're talking about (like planning a brunch or movie date), and what is on your calendar. Siri will also be able to offer suggestions in multiple languages recognizing when you're typing in different languages in one conversation, like moving between English and Spanish. You no longer have to change the keyboard's language.
Messages
Messages is the most frequently used app on iOS, Mr. Federighi said, and in iOS 10 have features that better rival Facebook Messenger, Snapchat and WhatsApp -- and Google's upcoming Allo.
In the iOS 10 update, Messages will support "rich links" from the web, to pull artwork from websites and let videos from YouTube play within a conversation automatically.
Emojis will be three times larger and if you hold down on the emoji button on the keyboard, it will highlight words that can be turned into emojis. Tap the highlighted words, and emojis appear in their place.
"Bubble effects" let you send larger or smaller text by holding down the send button. "Invisible ink" hides text and images until you swipe over the message bubble. And handwritten messages can even be added over the top of photos and video, or on there as an image sent to friends.
Third-party apps will appear in Messages in iOS 10 as well. You can send animated stickers, order food, pay back friends and more.
All of the Messages features will work on iPhone and iPad; you can't send them from the Mac or Apple Watch, but you can receive all these app-based messages.
Apple said that all of the data sent in Messages, whether from a third-party app or not, will continue to be encrypted end to end. Mr. Federighi says that the company is using a technological approach called "differential privacy" to mine the behaviors of users without compromising individual user privacy.
Apple didn't announce an Android version of Messages, despite rumors that it would.
Photos
The Apple Photos app will now have facial recognition (like the Mac app), as well as scene recognition to recognize animals, landmarks and things like mountains, trees and other things found in nature. Apple is playing catch up to Google, whose own rival Photos app for iPhones and iPads had these features last year.
"Memories," a new feature that will be built into the Photos app on iOS (and the MacOS version too), will automatically recognize photos that were taken in the same location over a few day span to automatically create a short photo and video slideshow with music playing in the background that you can share with friends.
Maps
In iOS 10, Apple Maps will be able to suggest the shortest route to get to work in the morning or home in the evening, and make suggestions on nearby restaurants and gas stations you can visit. For the first time, Maps will also be opened up to developers. You will be able to make a restaurant reservation through OpenTable then book a ride using Uber, all without leaving the app. (You will also be able to pay for everything with Apple Pay.)
Notifications
Notifications will be improved in iOS 10 as well. When you lift your phone, they will automatically show up. For iPhone 6s and 6s Plus users, 3-D Touch lets you long press on a notification to get a preview from within the app -- without having to unlock your phone.
Music
Apple Music, just one year old, is getting a full cosmetic redesign that Senior VP Eddy Cue said will make the app easier to use -- answering a complaint that has been around since launch. Among the most promising user interface changes is the prominent surfacing of music that was recently listened to.
The redesigned Apple Music will also let users see song lyrics inside the app, which is something Spotify offers through users linking their apps to either Genius or SoundHound accounts.
HomeKit
For the first time, Apple's HomeKit smart home system will have its own app, called Home, to control all your internet-connected thermometers, security cameras, door locks and doorbells from one central app on your iPhone or iPad. In the past, third-party HomeKit-compatible hardware could be controlled only with its own app or with specific -- at times complicated -- Siri commands.