Apple Inc. Stock Is Cheap for a Reason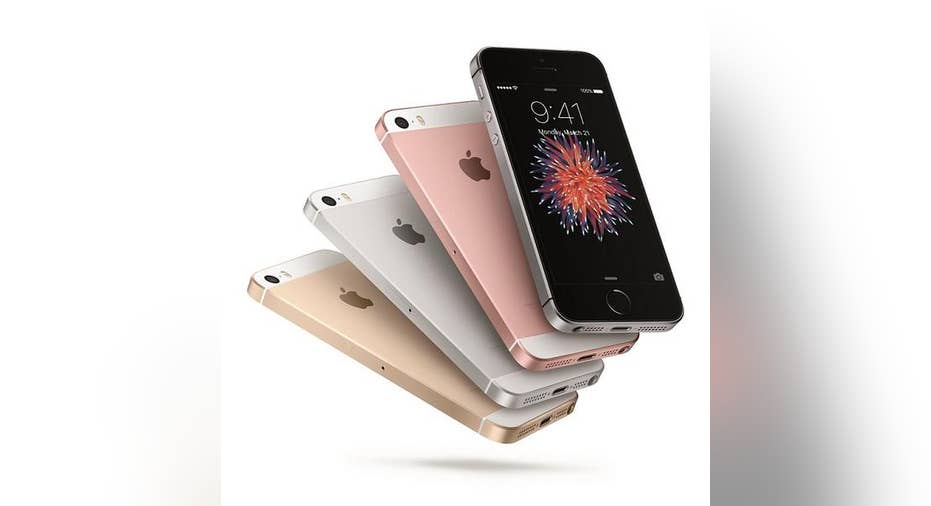 Image source: Apple.
It's seldom the case that a stock is a good buy simply because it's "cheap." A lot of stocks are cheap, and generally speaking, they're cheap for a reason. It could be because they participate in end markets with little to no long-term growth prospects. It could be because of a perception of serious execution issues.
The bottom line, though, is that when a stock is "cheap," it's because investors expect earnings to flatline, or even to contract going forward.
Apple , widely viewed as an innovator in the computing market, now trades at just under 10.5 times trailing-12-month earnings, and approximately 11 times the Street's earnings consensus for the current fiscal year.
It's cheap, and yes, it's cheap for a reason.
Ugliness for nowApple just reported its first-ever year-over-year decline in iPhone shipments. iPhone is the lifeblood of the company, bringing in the majority of the company's revenue and, ultimately, margin dollars. If the iPhone is in decline, the odds are very good that Apple itself will be in decline.
This decline is expected to continue in the current quarter, exacerbated by the company's plans to reduce iPhone channel inventory (which means Apple will likely under-ship already relatively tepid demand during the quarter).
Apple CEO Tim Cook has tried to soothe investors by touting a product pipeline with "amazing innovations in store," as well as the company's recent efforts to push into lower, but higher-volume price points with products such as the iPhone SE. He even talked about how Apple faces a "tough" year-over-year comparison as a result of the huge iPhone 6/6 Plus product cycle.
Unfortunately, while these are certainly reasons to be optimistic, I'm sure Cook and the rest of the executive team at Apple thought the iPhone 6s series of phones would be compelling enough to keep the winning streak going.
Can Apple earn a richer multiple?A company as large as Apple, particularly one that relies on mature markets for the substantial majority of its revenue, probably isn't going to earn a market multiple anytime soon. However, I do think it could potentially earn a slightly richer one.
For example, if investors become more confident that the decline in the company's iPhone business has stopped, and can even return to growth (even modest -- but consistent -- growth), I believe that would be worthy of a richer multiple.
It would also help if the company were able to turn around its flailing iPad business. Putting the Mac back on a growth path certainly wouldn't hurt, either.
Some point to Apple potentially entering large new markets, such as electric cars. Given Tesla Motors' inability to turn a profit despite a strong brand and products that are viewed as best-in-class, I remain skeptical that computer-maker Apple would be able to succeed in the automobile market.
Others point to Apple Watch as a growth opportunity, but after the initial wave of Apple Watch sales, I'm not completely confident the product category is going to grow as rapidly as some of the prominent market research companies do (or even at all).
At the end of the day, I believe Apple will always command a low multiple and that stock appreciation will have to come from earnings growth rather than significant multiple expansion.
The article Apple Inc. Stock Is Cheap for a Reason originally appeared on Fool.com.
Ashraf Eassa has no position in any stocks mentioned. The Motley Fool owns shares of and recommends Apple and Tesla Motors. Try any of our Foolish newsletter services free for 30 days. We Fools may not all hold the same opinions, but we all believe that considering a diverse range of insights makes us better investors. The Motley Fool has a disclosure policy.
Copyright 1995 - 2016 The Motley Fool, LLC. All rights reserved. The Motley Fool has a disclosure policy.