Apple, Inc.'s Worst Product of 2015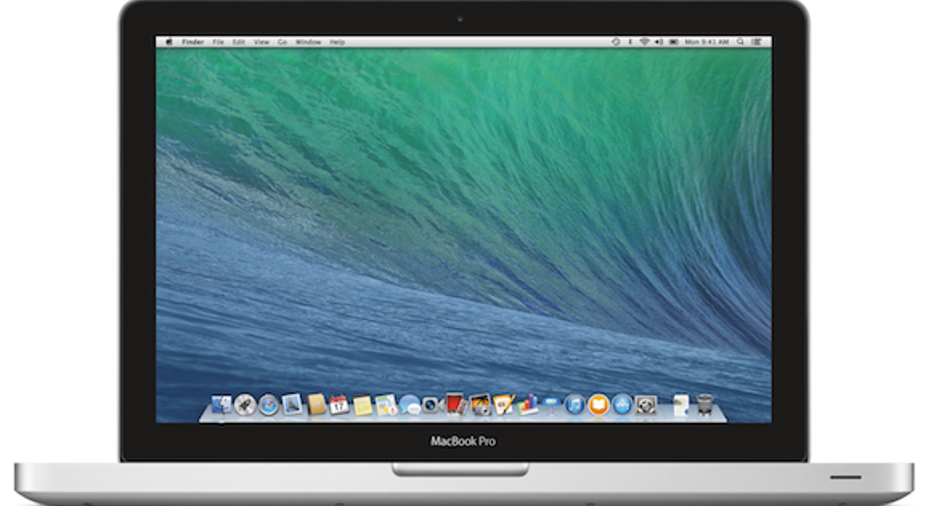 Don't buy this Mac. Image source: Apple.
It's been a jam-packed 2015 for Apple in terms of product launches. The Mac maker has introduced a slew of new products into a variety of different categories, including the nascent smartwatch category. With all that Apple has done this year, it has a fairly strong product lineup across the board, making it somewhat difficult to find a "bad" device.
But it's possible. There is an undeniable weakest link in Apple's current portfolio, but it wasn't released in 2015. That's part of the problem.
Party like it's 2012The product in question is the MacBook Pro without Retina display. Without a doubt, this is the worst product that Apple still sells in 2015. No one should buy this product. This laptop was last updated in mid-2012, over three years ago.
It features a third-generation Core i5 chip (Ivy Bridge), only has 4 GB of memory, has a relatively low-resolution display, and is the only laptop that Apple still sells that uses a traditional spinning hard disk drive instead of flash storage. Even optical disk drive enthusiasts are better served by buying a different Mac and Apple's external USB SuperDrive accessory.
It's a wonder that Apple still even sells this aging laptop.
There are better alternatives for a little less and a little moreI wasn't exaggerating when I said that no one should buy this non-Retina MacBook Pro that starts at $1,099. The non-Retina MacBook Pro is straddled by better options on either side.
Want to spend less? Go with a 13-inch MacBook Air that has a higher-resolution display, albeit also non-Retina. That model uses PCIe-based flash storage, offers greater battery life of up to 12 hours, and is powered by a fifth-generation Core i5 chip with dramatically better integrated graphics performance. It's also thinner, lighter, and costs $100 less. You can even spend that $100 savings on a $79 SuperDrive if you're so inclined (I'm talking to you, optical drive enthusiasts).
Actually need a laptop for professional purposes? Go with a 13-inch MacBook Pro with Retina display. Apple added Force Touch trackpads to these models earlier this year, it has double the memory at 8 GB, also features PCIe-based flash storage, and uses a sixth-generation Core i5 chip. The battery life is also better. And the display is worlds better. It does cost $200 more, but it's well worth the premium considering how much more value you get.
The article Apple, Inc.'s Worst Product of 2015 originally appeared on Fool.com.
Evan Niu, CFA owns shares of Apple. The Motley Fool owns shares of and recommends Apple. Try any of our Foolish newsletter services free for 30 days. We Fools may not all hold the same opinions, but we all believe that considering a diverse range of insights makes us better investors. The Motley Fool has a disclosure policy.
Copyright 1995 - 2015 The Motley Fool, LLC. All rights reserved. The Motley Fool has a disclosure policy.