Apple Inc.s Reported iPhone 7c Launch Time Frame Seems Brilliant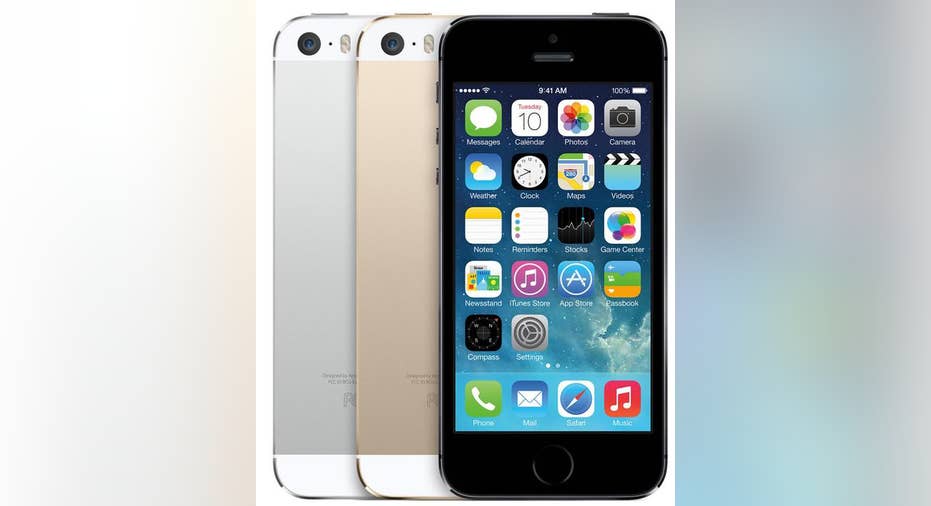 Apple's iPhone 5s lineup. Image credit: Apple.
There are a number of market watchers and investors who think there is a real riskApple will see its iPhone sales decline year over year during its fiscal year 2016. A key element of this thesis is that Apple saw oversized growth in the prior fiscal year thanks to the iPhone 6/6 Plus, which satisfied pent-up demand for larger-screen iPhones.
With the iPhone 6s/6s Plus, Apple has introduced a number of key features and upgrades compared to the hugely successful iPhone 6/6 Plus, respectively. However, there is still considerable debate as to whether these devices will be enough to really drive year-over-year iPhone revenue growth.
I think Apple may have a proverbial ace up its sleeve to considerably boost the company's chances of posting another year of iPhone growth: the iPhone 7c.
What is it, and when will it arrive?There have been a number of reports claiming Apple intends to launch a new iPhone with a four-inch display this year, with the reports generally pointing to a launch in the first half of 2016.
The device, according to a report from well-respected KGI Securities analyst Ming-Chi Kuo, will essentially resemble an "upgraded iPhone 5s." There has been debate as to whether the device will feature an A8 or an A9 processor, but either one would represent an upgrade from the A7 chip found inside of the iPhone 5s.
Additionally, according to a report from Chinese site TechWeb, the upcoming 4-inch iPhones will feature metal casings in many different colors, taking a page from the iPhone 5c playbook. If this is true, then this could make this line of phones could deliver the best of the iPhone 5s (nice metal chassis, solid specs) and the best of the iPhone 6c (many colors to suit a wider spectrum of tastes).
Why this timing seems quite sensibleJust as there was pent-up demand for larger-screen iPhones ahead of the launch of the iPhone 6/6 Plus phones, I suspect there may be pent-up demand for a new, modern 4-inch device. Such demand is unlikely to be anywhere close to the kind of demand that Apple left unserved with larger screen devices, but it's probably not insignificant, either.
Assuming the upcoming 4-inch iPhone is a compelling upgrade from the iPhone 5s, then I think Apple could see a nice boost in overall iPhone sales with the launch of the device.
Additionally, I think the risk of cannibalization of sales of the larger-screen/higher-end iPhone 6s/6s Plus is fairly minimal given that the latter phones will likely be more fully featured. The 4-inch device should appeal to those who really prefer 4-inch devices over 4.7-inch/5.5-inch devices, or to customers who are more cost-conscious (since these new 4-inch iPhones are likely to sell at lower price points than their iPhone 6s/6s Plus counterparts).
In other words, I believe the launch of newer, smaller 4-inch iPhone models will lead to incremental iPhone sales when all is said and done. Those incremental units/revenue could be the difference between Apple posting a slight year-over-year decline in iPhone sales and achieving growth.
The article Apple Inc.s Reported iPhone 7c Launch Time Frame Seems Brilliant originally appeared on Fool.com.
Ashraf Eassa has no position in any stocks mentioned. The Motley Fool owns shares of and recommends Apple. Try any of our Foolish newsletter services free for 30 days. We Fools may not all hold the same opinions, but we all believe that considering a diverse range of insights makes us better investors. The Motley Fool has a disclosure policy.
Copyright 1995 - 2015 The Motley Fool, LLC. All rights reserved. The Motley Fool has a disclosure policy.