Apple, Inc.'s New Products: Everything You Need to Know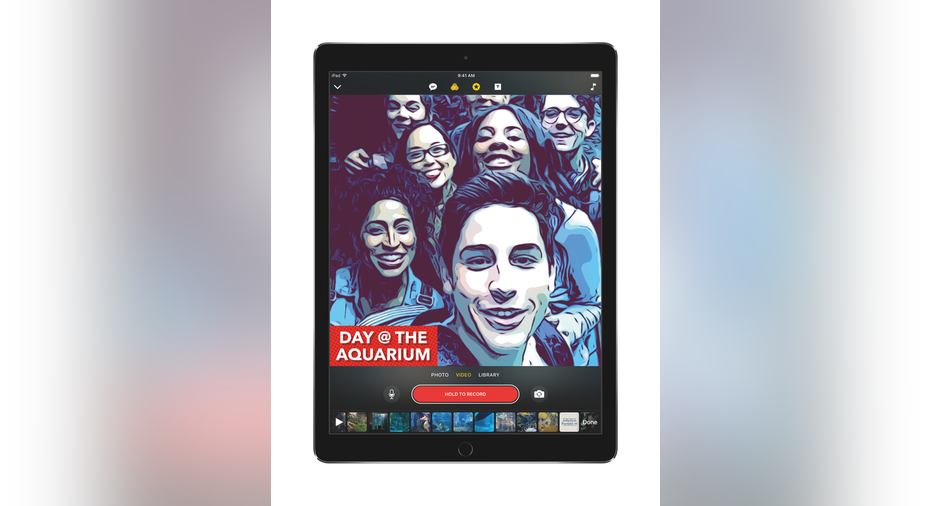 As you might have heard, Apple (NASDAQ: AAPL) just dropped some new products. The company, opting to announce the updates in a series of press releases on Tuesday, unveiled new versions of its iPhone and iPad, as well as a new app.
Here's a quick overview of the products and what they mean for Apple's business.
Special edition (PRODUCT)RED iPhone 7
While the most drastic update in terms of exterior appearance, Apple's new special addition (PRODUCT)RED iPhone 7 is essentially the same as the existing iPhone 7, except for its color and the exclusion of the base 64 GB storage tier. Like the jet black version of the iPhone 7, the new red iPhone is only available in 128 GB and 256 GB storage options.
(PRODUCT)RED Special Edition iPhone 7. Image source: Apple.
As it does with all (PRODUCT)REDdevices it has released over the 10 years it's participated in this initiative, Apple is contributing a portion of proceeds from sales of its special edition iPhone to the Global Fund, which is aimed at bringing "the world a step closer to an AIDS-free generation," according to the company.
Even after the donation to the Global Fund, this could serve as a slight catalyst for iPhone sales. In the past, the introduction of new iPhone colors has helped demand for the devices. Released about six months after the iPhone 7's launch, a new color could reinvigorate some consumer interest in the device. But since it's virtually the same phone as the iPhone 7, investors shouldn't expect any incremental sales to be very meaningful.
In another update to the iPhone lineup, Apple also doubled the storage options for its lower-cost iPhone SE from 16 GB and 64 GB to 32 GB to 128 GB.
An aggressively priced iPad
Apple also introduced a cheaper 9.7-inch iPad. Replacing its iPad Air 2, the new tablet -- simply called "iPad" -- is equipped with an improved A9 processor (the iPad Air 2 sported Apple's A8X chip), a brighter Retina display, and a higher storage capacity for the base version (32 GB versus 16 GB for the iPad Air 2).
But what's perhaps most surprising is the new iPad's aggressive pricing. The entry-level version of the tablet starts at $329, down from a $399 for the iPad Air 2.
Combining its improved specs and its lower price, the new iPad offers significantly more value than the previous iPad Air 2 and it has the potential to help give iPad sales a boost.
Apple Clips app. Image source: Apple.
Clips: An expressive photo and video app
In a surprise move, Apple also announced an entirely new app called Clips. The video app helps users quickly make expressive videos on iPhone and iPad. The app is designed to create media well suited for social apps likeFacebook, Instagram, andSnapchat.
In addition to these updates, it also launched some new accessories, including new Apple Watch band designs and new silicone and leather iPhone 7 case colors.
Overall, none of Apple's updates were enough to substantially move the needle. But they should at least help the company create some incremental interest as the tech giant readies more extensive product updates in the future.
10 stocks we like better than AppleWhen investing geniuses David and Tom Gardner have a stock tip, it can pay to listen. After all, the newsletter they have run for over a decade, Motley Fool Stock Advisor, has tripled the market.*
David and Tom just revealed what they believe are the 10 best stocks for investors to buy right now... and Apple wasn't one of them! That's right -- they think these 10 stocks are even better buys.
Click here to learn about these picks!
*Stock Advisor returns as of February 6, 2017
Daniel Sparks owns shares of Apple. The Motley Fool owns shares of and recommends Apple. The Motley Fool has the following options: long January 2018 $90 calls on Apple and short January 2018 $95 calls on Apple. The Motley Fool has a disclosure policy.