Apple Inc.'s iPhone 8 Looks Great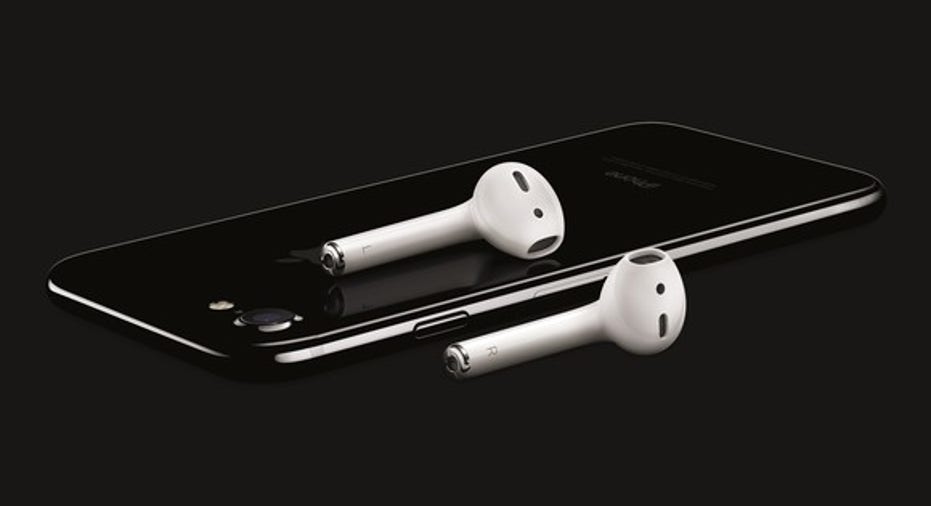 Website BGR has published some images of an Apple (NASDAQ: AAPL) iPhone 8 "mock-up." The mock-up, it says, "is believed to feature Apple's final design."
"The mockup doesn't feature any indication of a fingerprint scanner on the back of the phone," BGR explained, "however not all markings are present on the dummy, so it's not clear if this is an indication that the phone's TouchID sensor will be embedded in the display."
Image source: Apple.
The images depict a device that's largely what people probably expect at this point given the leaks: a vertically oriented camera bump, glass front and back, and a stainless steel frame.
And, to be quite blunt, the device looks great.
A much-needed visual overhaul
One of the problems with Apple's current iPhone models is that they look nearly identical to the iPhone 6/6 Plus devices that launched back in 2014. At the time, the phones looked good and represented an interesting departure from the iPhone 5/5s designs (though, let's be honest, if the phones just had larger screens, they'd have been interesting).
However, three years later, the designs are no longer "fresh," owing to both Apple's continued reuse of the basic shape as well as the fact that many competing smartphone vendors (particularly China-based) have tried to imitate the design.
The mock-up that BGR showed is aesthetically pleasing, fresh, and, frankly, looks much more "premium" than the current iPhone models.
It'll all come down to Touch ID
At this point, from an aesthetic perspective, Apple seems to have gotten the iPhone 8 right. And, I'm sure when we see the final device, complete with its new OLED display, it'll be a very beautiful piece of technology to behold.
That, in my humble opinion, could help drive significant excitement for the new iPhone models.
However, there's still the issue of what Apple is going to do about Touch ID. If Apple successfully manages to integrate it into the display, then not only would that be an impressive engineering achievement, but it'd also ensure that the iPhone 8 won't have any obvious competitive deficiencies throughout the product cycle.
If Apple totally removes Touch ID or, alternatively, adds a rear-mounted fingerprint scanner (like the one employed in the Galaxy S8), though, then that could represent a substantial step back in terms of the user experience relative to the current iPhone models.
It would also give Apple's competitors, which tend to launch new devices in the middle of Apple's product cycles, opportunities to one-up it.
It's not clear how much such an engineering compromise would impact demand for the new devices, but if I had to guess, I'd say that a Touch ID sensor embedded directly in the display would lead to better sales than a rear-mounted one (though how much better is virtually impossible to quantify).
At this stage of the game, Apple should be close to finalizing the iPhone 8 design, if it hasn't already. What this means, then, is that leaks from those analysts/publications with reliable sources in the supply chain (e.g., KGI Securities analyst Ming-Chi Kuo or Nikkei Asian Review) shouldn't be too far off now. I suspect that we'll know more about the iPhone 8's Touch ID implementation soon.
10 stocks we like better than AppleWhen investing geniuses David and Tom Gardner have a stock tip, it can pay to listen. After all, the newsletter they have run for over a decade, Motley Fool Stock Advisor, has tripled the market.*
David and Tom just revealed what they believe are the 10 best stocks for investors to buy right now... and Apple wasn't one of them! That's right -- they think these 10 stocks are even better buys.
Click here to learn about these picks!
*Stock Advisor returns as of May 1, 2017
Ashraf Eassa has no position in any stocks mentioned. The Motley Fool owns shares of and recommends Apple. The Motley Fool has a disclosure policy.