Apple, Inc.'s EPS Could Double Sooner Than You Think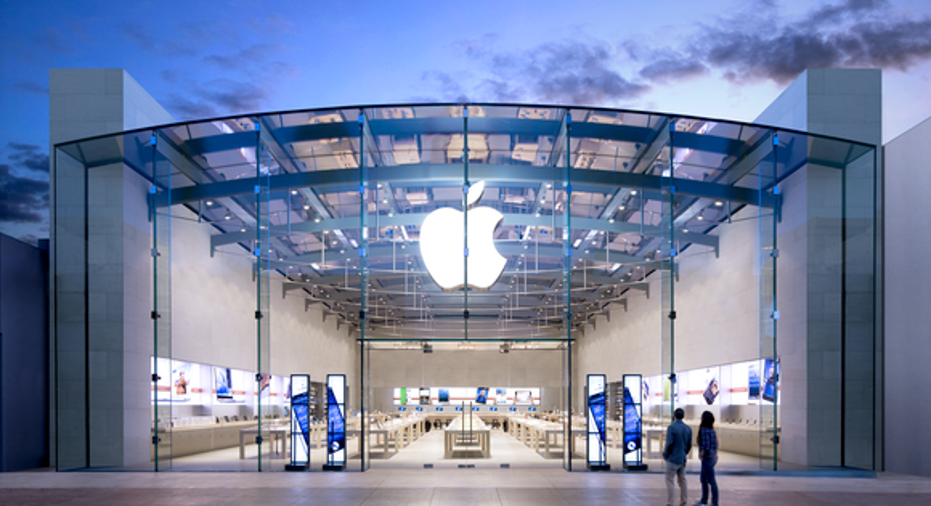 There are a handful of megacap tech names that exhibit the sort of characteristics buy-and-hold investors would want from the fundamentals of the companies in their portfolios. But not all of these businesses trade at acceptable valuations. Apple is one of those rare megacap names with an enduring business model that also looks like an attractive stock. To illustrate just how attractive the stock is, consider several reasonable estimates for the company's long-term earnings-per-share growth against its measly price-to-earnings ratio of 13.
Image source: Apple.
Apple EPS growth potentialLet's look at several scenarios for Apple's earnings in the coming years.
First, consider analyst expectations. Analysts, on average, predict Apple's EPS to increase by a compound average annual growth rate of 15.3% over the next five years. This would put Apple's EPS close to $19 per share in five years, or more than double the tech giant's $9.22 in EPS today. Assuming Apple stock maintains a P/E ratio of 13 in five years -- a conservative ratio for a company that is able to grow its earnings in excess of 15% annually for five years -- the stock would trade at about $245.
If this outlook plays out, Apple shareholders' money would more than double, and investors would earn an annualized return of 15.7%. And this calculation doesn't take into account its dividend distributions during this time. The company currently pays out a dividend yield of 1.75%, and it plans to increase its dividend payout every year.
Or here's another scenario, a far more conservative one: Assume Apple can grow its net income at about 5% annually while it continues to aggressively repurchase shares, resulting in annualized EPS growth of about 10%. Few would suggest this is an overoptimistic prediction. Not only is it a comparatively restrained estimate for Apple's EPS compared to its 43% year-over-year EPS growth during the last 12 months, but it actually undervalues the company's proven history of consistently releasing new products every few years that can move the needle.
But even in this scenario, Apple investors will fare well. Assuming the market awards Apple with a P/E ratio of around 12 in five years in this scenario, Apple stock would be trading at about $178, earning investors an annualized return of about 8.5%, excluding the contribution of its annual dividend. Looking out further, if Apple keeps up this growth, its EPS could essentially double in about seven years -- not bad for a proven market leader that trades at just 13 times earnings today.
Difficult to refute There are certainly bear cases for Apple. Competition could finally make enough inroads on Apple to negatively impact its pricing power; newer products that help the company grow revenue in the coming years may not have as impressive profit margins as its current products; or this could be the peak of the iPhone's popularity, and waning sales of its largest and most profitable business segment could severely impair the company's earnings growth.
Image source: Apple.
But Apple's impressive customer loyalty and its wild display of recent growth strongly suggest the company's days of growth aren't coming to an end anytime soon, making these two scenarios not only look possible but highly probable. Indeed, it could be argued that expectations for 10% EPS growth during the next five years is the bear case for Apple stock. In any case, this could very well be the lowest-priced megacap tech stock in the stock market today.
The article Apple, Inc.'s EPS Could Double Sooner Than You Think originally appeared on Fool.com.
Daniel Sparks owns shares of Apple. The Motley Fool owns shares of and recommends Apple. Try any of our Foolish newsletter services free for 30 days. We Fools may not all hold the same opinions, but we all believe that considering a diverse range of insights makes us better investors. The Motley Fool has a disclosure policy.
Copyright 1995 - 2015 The Motley Fool, LLC. All rights reserved. The Motley Fool has a disclosure policy.