Apple, Inc. Refreshes 12-Inch MacBook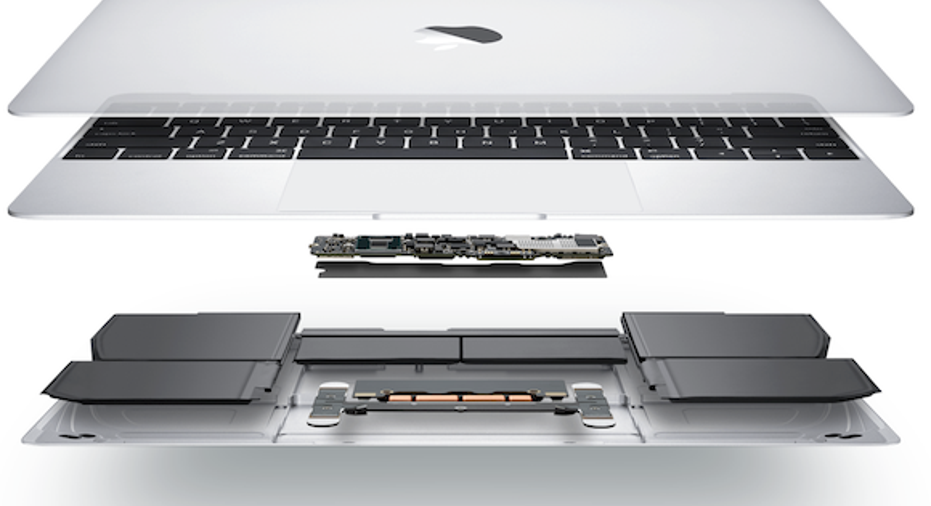 Image source: Apple.
What happened?Apple has just updated its new 12-inch MacBook with the latest Intel Skylake processors. The chip giant has had its Skylake chips ready for use in the MacBook for a little while, but now Apple has pulled the trigger and added them to the mix. The new sixth-generation Core M processors now feature improved integrated graphics (Intel HD Graphics 515), faster PCIe-based flash storage, better battery life, and faster memory as well.
The company is also added its rose gold finish to the product, alongside the existing space grey, silver, and gold colors. Pricing remains unchanged, with the MacBook starting at $1,299.
Does it matter?This is a pretty standard refresh, and it's about time since the redesigned Retina MacBook was introduced just about a year ago. There had been a possibility that Apple was going to refresh the laptop at its March event, but it instead chose to focus on the new iPhone SE and 9.7-inch iPad Pro.
While the refresh is a welcome update, the MacBook still has some inherent compromises simply due to the fact that the market isn't totally ready for it. But being ahead of its time has never stopped Apple before. I still consider the new MacBook to be the best product that Apple launched last year, but not in terms of unit share or revenue.
Slowly but surely, Apple continues to gain global PC market share, and ongoing refreshes help the company keep that momentum.
The article Apple, Inc. Refreshes 12-Inch MacBook originally appeared on Fool.com.
Evan Niu, CFA owns shares of Apple. The Motley Fool owns shares of and recommends Apple. The Motley Fool recommends Intel. Try any of our Foolish newsletter services free for 30 days. We Fools may not all hold the same opinions, but we all believe that considering a diverse range of insights makes us better investors. The Motley Fool has a disclosure policy.
Copyright 1995 - 2016 The Motley Fool, LLC. All rights reserved. The Motley Fool has a disclosure policy.