Apple, Inc. May be Planning a Huge Redesign to 10-Year Anniversary iPhone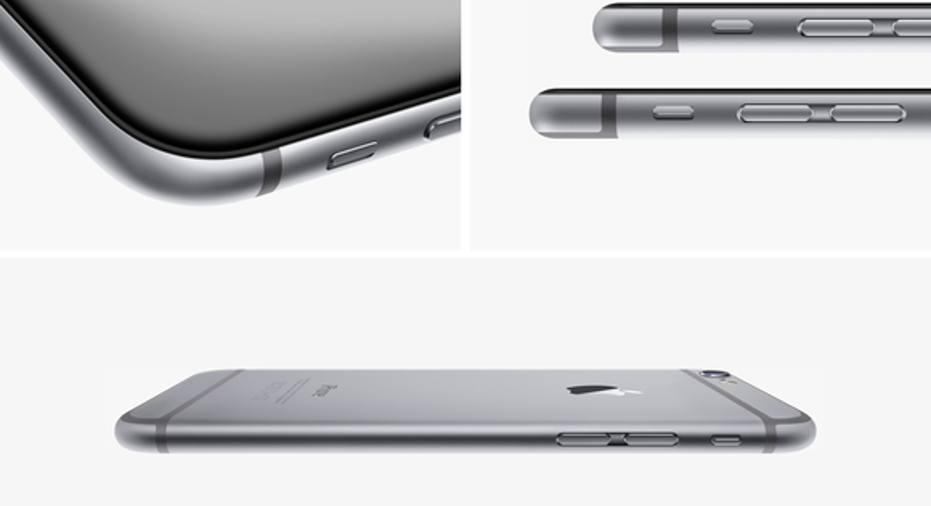 Apple investors shouldn't get too excited about the upcoming iPhone 7 if a new report from The Wall Street Journal is true. The tech giant may depart from its typical two-year cycle for major redesigns as it focuses on a massive overhaul to its 2017 iPhone, which happens to land on the iPhone's 10-year anniversary. But will a delayed redesign to the iPhone's casing actually hurt Apple?
Image source: Apple.
Minor changes to iPhone 7
The upcoming iPhone, which will likely launch in September, will see "only subtle changes," the Journal reports, citing "people familiar with the matter."
The most prominent change to the phone's exterior will be the exclusion of a headphone jack, according to the Journal. This gives credence to earlier rumors that Apple would ditch the headphone jack and instead require either wireless Bluetooth headphones or headphones connected via the phone's Lightning jack. Also in line with previous rumors, the headphone jack's removal will "make the phone thinner and improve its water resistance," the report predicts.
Further, the Journal's source asserts the new phone will come in the same sizes as its current flagship iPhone duo -- the iPhone 6s and iPhone 6s Plus. These phones 4.7-inch and 5.5-inch display sizes were introduced in 2014 with the iPhone 6 and iPhone 6 Plus.
Other rumored features to come to the iPhone 7 lineup include a dual-lens camera for the iPhone 7 Plus, a possible Smart Connector (the connection on the sides of iPad Pros that connects Apple's Smart Keyboard cover), and an upgraded processor.
Big changes coming in 2017
Looking into 2017, Apple reportedly "plans bigger design changes" for the 10th anniversary iPhone. These changes "could include an edge-to-edge organic light-emitting diode, or OLED, screen and eliminating the home button by building the fingerprint sensor into the display," according to the Journal's source. Such modifications -- particularly an edge-to-edge display and the elimination of the home button -- to the phone's design would truly represent a significant overhaul.
It would make sense for Apple to give iPhone a significant redesign in the near future. It's importance to Apple's business couldn't easily be overstated. Not only does iPhone account for 65% of the company's revenue and an even larger portion of operating profits, but both iPhone revenue and unit sales are declining on a year-over-year basis. In the company's most recent quarter, iPhone revenue was down 18% and unit sales were down 16%, respectively. Similarly, Apple is expecting a double-digit decline in total revenue for the current quarter because of continued expectations for tough year-over-year iPhone comparisons.
Apple's recent iPhone 6 (2014 to 2015) and iPhone 6s (2015 to 2016) upgrade cycles highlight consumers' tendency to favor buying a new iPhone when there is a more significant physical upgrade to the phone. The change from the iPhone 5s' flat sides and its four-inch display to the iPhone 6 and iPhone 6 Plus' thinner design, curved edges, and 4.7-inch and 5.5-inch display sizes spurred a monster upgrade cycle. For instance, iPhone sales in the first fiscal quarter of 2015, or the first full quarter of iPhone 6 availability, were up a whopping 46% -- and year-over-year growth remained above 22% during each of the four quarters of the iPhone 6's flagship year. Conversely, Apple's iPhone sales are in decline during the iPhone 6s and iPhone 6s Plus' cycle. With the same look as the iPhone 6, it could be said the changes to the device simply weren't compelling enough for some consumers.
iPhone 6. Image source: Apple.
Reasons to be optimistic
It's worth emphasizing, however, that the iPhone 6s and iPhone 6s Plus hasn't been a failure by any means -- it's still handily outselling the iPhone 5s from two years before. The huge iPhone 6 and iPhone 6 Plus upgrade cycle simply makes year-over-year comparisons for Apple's newest iPhone very difficult. Still, these two recent iPhone launches do make a good argument for consumers favoring upgrade purchases interest when the iPhone gets a meaningful physical overhaul.
With these two recent iPhone upgrade cycles in mind, it's possible Apple's iPhone business could struggle to report any meaningful growth following the iPhone 7 launch if it really does only feature minor physical changes. But even if these rumors are true, such a significant overhaul to the 2017 iPhone could easily make up for any missed or delayed purchases when the iPhone 7 is launched.
Going further, there are other catalysts for iPhone at work that have nothing to do with the phone's physical design, including Apple's impressive growth in its iPhone installed base over the past two years, the highest rates of Android switchers ever, and Apple's strength at attracting new customers, that could help boost sales during the iPhone 7 cycle.
The article Apple, Inc. May be Planning a Huge Redesign to 10-Year Anniversary iPhone originally appeared on Fool.com.
Daniel Sparks owns shares of Apple. The Motley Fool owns shares of and recommends Apple. The Motley Fool has the following options: long January 2018 $90 calls on Apple and short January 2018 $95 calls on Apple. Try any of our Foolish newsletter services free for 30 days. We Fools may not all hold the same opinions, but we all believe that considering a diverse range of insights makes us better investors. The Motley Fool has a disclosure policy.
Copyright 1995 - 2016 The Motley Fool, LLC. All rights reserved. The Motley Fool has a disclosure policy.