Apple Inc. Isn't Hitting the Brakes on Its Car Project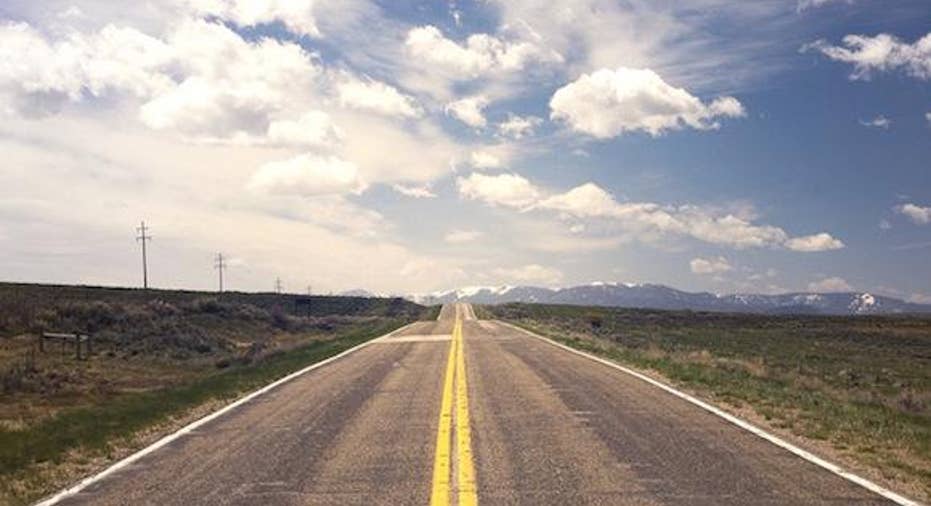 Source: Pexels.
This week, 9to5 Mac confirmedthat Tesla Motors' former VP of vehicle engineering -- and former Aston Martin chief engineer -- Chris Porritt, is now at Apple on "special projects."
The special projects sector of Apple is very vague, but is widely believed to encompass Apple's rumored Project Titan car. Before his role at Tesla, Porritt was the chief engineer at Aston Martin until 2013, and helped work on some of the company's famous sports cars like the DB9 and the One-77. While at Tesla, Porritt worked on the Model S and Model X platforms, and the Model 3 chassis.
The timing of Porritt's arrival closely coincides with the departure of the man who was reportedly in charge of Apple's car project, Steve Zadesky, who left the company earlier this year.Of course, Apple never confirmed Zadesky was in charge of Project Titan -- the rumored name of Apple's car project -- or that Porritt is replacing him. But 9to5 Mac's report supports the speculation.
What this means for AppleWe've been hearing rumors about Apple's electric car for a while now, so news of hires and departures are nothing new. But this latest report comes as some have speculated that Apple was slowing down its car project.
The quick hire shows that Apple is clearly still focused on its car, and I think that Apple likely has a renewed interest as Tesla just unveiled its new, $35,000 Model 3. The car won't hit the streets until late next year, but already it's garnered more than 325,000 pre-orders on Tesla's website.
Obviously, Apple isn't building a car on the whims of what Tesla does, but the two could become natural competitors in the car space -- both lean toward luxury and superior styling. That means that Apple can't drag its feet if it intends to launch an all-electric vehicle soon.
Apple isn't expected to release an electric vehicle until 2019, according to The Wall Street Journal. This release datewould already put it two years behind Tesla's Model 3, and several years behind the company's Model X and Model S. BringingPorritt into the fold means that Apple not only gains another experienced automotive employee, but one who has direct experience with one of the most-important electric-vehicle companies in the industry right now.
Foolish thoughts This latest hiring information is yet another indicator that, while some reports have suggested Apple may have tapped the brakes on its car project recently, the company is indeed moving ahead. Rumors have swirled that Apple has hundreds, if not up to a thousand, people working on its car. And its slew of top-level hires shows Project Titan is much more than a pipe dream for the company.
Add to all that the fact that Apple's current revenue driver, the iPhone, is expected to see stagnating sales, and it's easy to see why the company is very interested in entering new markets very soon. Bringing in an experienced employee from Tesla certainly doesn't hurt.
Apple may soon be entering a market it has absolutely zero experience in, with a product that's far outside its wheelhouse -- so it can use all the help it can get.
The article Apple Inc. Isn't Hitting the Brakes on Its Car Project originally appeared on Fool.com.
Chris Neiger has no position in any stocks mentioned. The Motley Fool owns shares of and recommends Apple and Tesla Motors. Try any of our Foolish newsletter services free for 30 days. We Fools may not all hold the same opinions, but we all believe that considering a diverse range of insights makes us better investors. The Motley Fool has a disclosure policy.
Copyright 1995 - 2016 The Motley Fool, LLC. All rights reserved. The Motley Fool has a disclosure policy.