Apple, Inc. Is On to Something With Its New Metric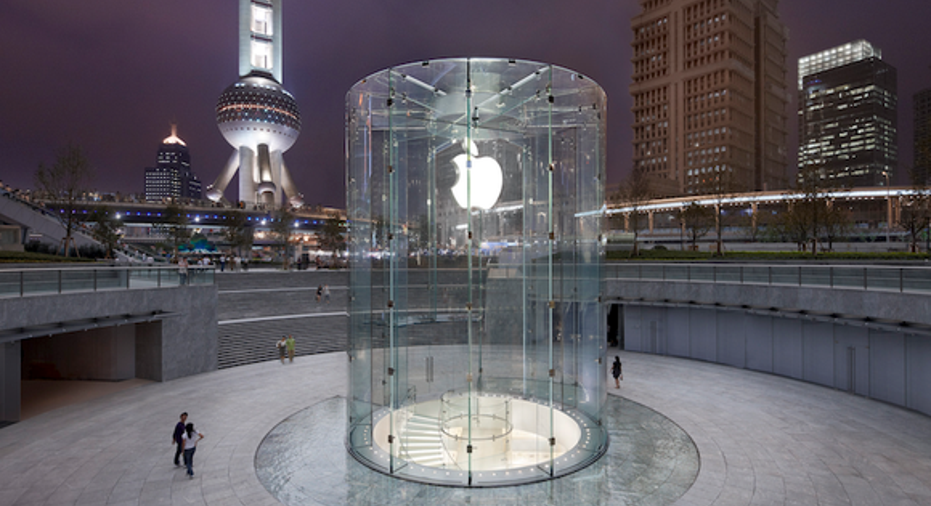 Apple introduced a new, non-GAAP metric recently. Given the company's historical dependence on mostly GAAP metrics, it has taken some slack in the media for adopting the measure. But the fact is that it's a very useful metric, and it gives investors excellent insight into an important aspect of the Mac maker's business.
Image source: Apple.
An undervalued segment gets akey metricNot only is Apple's user base loyal to the company's portfolio of devices, but their spending on content on these devices has grown over the years. Indeed, these revenue sources have become so important to Apple that in its most recent quarter, the company's "Services" segment, which includes revenue from Internet services like Apple Music, AppleCare, Apple Pay, licensing, and other services, became the company's second-largest segment when measured by revenue for the first time.
In Q2 alone, Apple's services segment revenue was about $6 billion, or 11.8% of total revenue during the quarter. Even more, its services segment revenue was up 20% compared to the year-ago quarter, while revenue in iPhone, iPad, and Mac segments was down 18%, 19%, and 9%, respectively.
As services becomes increasingly important to Apple's results, the tech giant is now providing investors a more accurate picture how this segment is growing, thus Apple's new non-GAAP metric measuring "purchase value of services" tied to Apple's installed base of active devices.
This new metric looks at the gross value of content and services Apple users are purchasing. The metric adjusts for all content and services to be reported on a gross basis instead of some being reported on a net basis and others on a gross basis. Put simply, it essentially levels the playing field for the way all installed-base-related purchases are accounted for.
iOS App Store. Image source: Apple.
Or, in more specific terms, here's exactly how and why Apple adjusts "App Store and certain digital content" installed-base-related purchases to reflect unrecognized services and content purchases, straight from Apple's financial statement:
For years, analysts have tried to articulate the hidden value in Apple's services segment by emphasizing that the company's fast-growing app store revenue, in particular, is not counted for on a gross basis while other items included in the segment are, thus understating the total segment's growth. But now, with this new metric, investors can accurately assess the progress Apple is making with growing this important segment.
More potential than you thinkApple CEO Tim Cook put the new metric, and its importance to the company, into context during its most recent quarterly conference call (via a Seeking Alpha transcript):
The key thing to highlight in this remark from Cook is that the Q2 year-over-year growth rate in purchase value tied to Apple's installed base actually accelerated compared to Q1.
Investors should continue to keep an eye on this metric. It highlights a key source of potential future growth for the Apple. And, significantly, growth coming from the purchase value of services tied to Apple's installed base will be both more reliable and predictable than its unit sales of new products, making revenue from the segment critical to the tech giant.
The article Apple, Inc. Is On to Something With Its New Metric originally appeared on Fool.com.
Daniel Sparks owns shares of Apple. The Motley Fool owns shares of and recommends Apple. Try any of our Foolish newsletter services free for 30 days. We Fools may not all hold the same opinions, but we all believe that considering a diverse range of insights makes us better investors. The Motley Fool has a disclosure policy.
Copyright 1995 - 2016 The Motley Fool, LLC. All rights reserved. The Motley Fool has a disclosure policy.