APNewsBreak: Mastercard scraps food-for-goals after backlash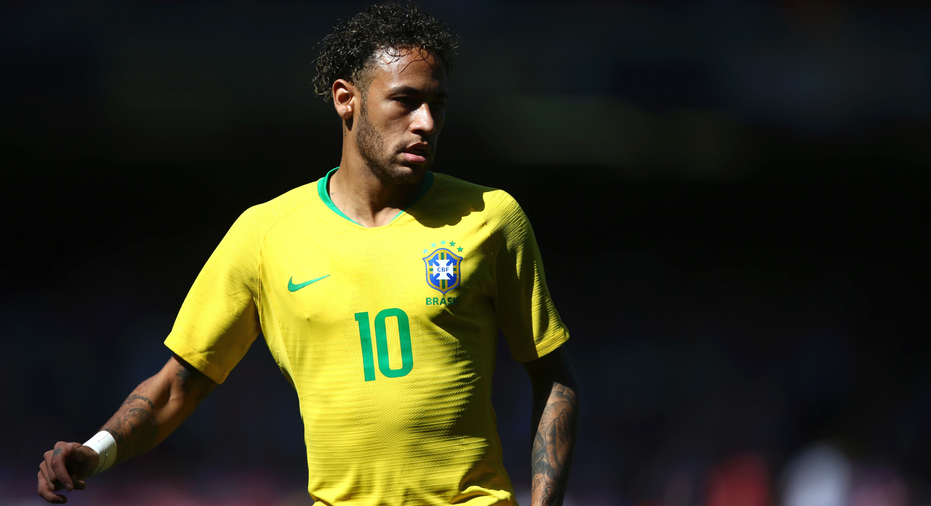 Facing an escalating backlash, Mastercard scrapped a charity initiative to donate 10,000 meals to hungry children for every goal scored by Argentina forward Lionel Messi and Brazil counterpart Neymar.
The campaign was criticized online as a stunt ahead of the World Cup, where rival credit card giant Visa is the official FIFA sponsor.
Even Brazil coach Tite, whose team is sponsored by Mastercard, expressed frustration with the campaign that only rewarded the United Nations World Food Programme if Neymar scored.
Having spent the weekend defending its "goals change lives" advertising on social media , Mastercard said on Monday it "heard the comments about our campaign in Latin America" and was withdrawing it.
"We don't want fans, players or anyone to lose focus on the critical issue of hunger and our efforts to raise support for this cause," Mastercard told The Associated Press. "Based on the feedback, we are adjusting this campaign to replace the 10,000 meals donation per goal by Messi and Neymar Jr. with a contribution of one million meals in 2018. This is in addition to 400K meals we have already donated as part of the campaign."
Among the tweets to Mastercard, Andrew Stroehlein of Human Rights Watch called the campaign "a PR own goal. Priceless" — alluding to the company's slogan.
"We want to reinforce that Mastercard's global commitment of delivering 100 million meals by the end of this year goes beyond any one campaign," the company said. "We are grateful to our brand ambassadors who will continue to play a critical role in helping us raise awareness of the cause. Mastercard will continue to be one of the many players engaged in reversing the cycle of poverty globally."
___
Rob Harris is at www.twitter.com/RobHarris and www.facebook.com/RobHarrisReports
More AP World Cup coverage: www.apnews.com/tag/WorldCup