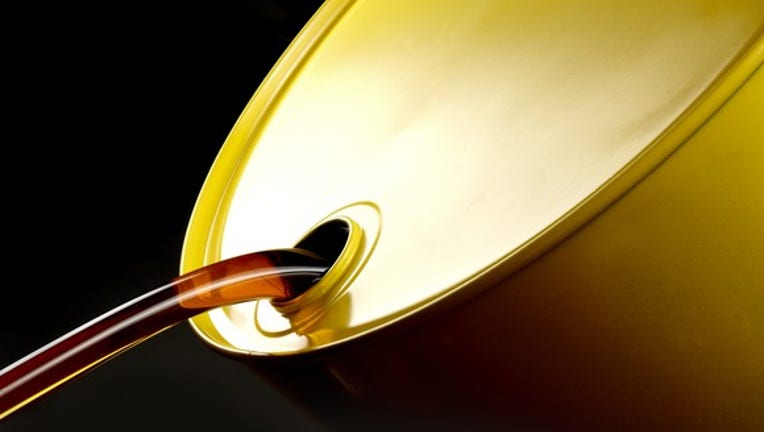 Of all the oil and gas exploration and production companies reporting earnings this week, the one I've been watching most closely isApache (NYSE: APA). The driller reported a big find in West Texas last year, dubbed Alpine High, and the company has altered its operations to exploit it.
But that shift in strategy has led to short-term underperformance, which was on display in the company's Q1 2017 earnings reported May 4. Here's what happened.
Apache's production declined as expected in the first quarter. Image source: Getty Images.
The raw numbers
Data source: Apache Corporation.BOE/D = Barrel of oil equivalent per day; figure excludes tax barrels, noncontrolling interest, and divestitures. Chart by author.
Looking ahead
Apache had a much better quarter than it did last year, posting positive earnings on both a GAAP and an adjusted basis. Revenue was also way up, as was cash flow. Production declined, but this wasn't unexpected. In its Q4 earnings report, the company predicted that production would fall from the 421 million BOE/D it reported that quarter to just 372 million BOE/D in Q2 2017. This quarter's figure of 398 million BOE/D is almost right in the middle.
One of the reasons Apache's production has dropped so far is that the company has been devoting much of its resources -- including 63% of its 2017 capital expenditures -- to developing its Permian Basin plays, including the Alpine High field in West Texas. And those developments have been very encouraging this quarter.
The company drilled three new test wells at Alpine High during the quarter: one well each in the Woodford and Barnett shales, and a lateral test well. The Woodford and Barnett wells featured the highest percentage yields to date of higher-margin oil as opposed to lower-margin gas. The new Woodford well is producing oil over gas at a ratio of 73:1 while the Barnett well is producing oil over gas at an impressive 141:1. This is good news for a company that derives 78% of its revenue from oil.
What management had to say
Management clearly intends to stay the course. CEO John Christmann said:
Investor takeaway
The market didn't like Apache's performance for the quarter, and treated the stock accordingly. Shares took an immediate beating after the announcement, but trended higher throughout the day to close down 1.8%, just below $48 per share. That's a 52-week low.
This is an excellent buying opportunity for those who believe -- as I do -- that Alpine High will be a game-changer for the company. Savvy investors clearly saw opportunity as they snapped up shares on the cheap in the wake of the initial drop. With real growth unlikely until the second half of 2017, though, there's still plenty of time to buy in to the company's exciting growth story.
10 stocks we like better than ApacheWhen investing geniuses David and Tom Gardner have a stock tip, it can pay to listen. After all, the newsletter they have run for over a decade, Motley Fool Stock Advisor, has tripled the market.*
David and Tom just revealed what they believe are the 10 best stocks for investors to buy right now... and Apache wasn't one of them! That's right -- they think these 10 stocks are even better buys.
Click here to learn about these picks!
*Stock Advisor returns as of May 1, 2017
John Bromels has no position in any stocks mentioned. The Motley Fool has no position in any of the stocks mentioned. The Motley Fool has a disclosure policy.