AP sources: Firm's sale holds up financier's White House job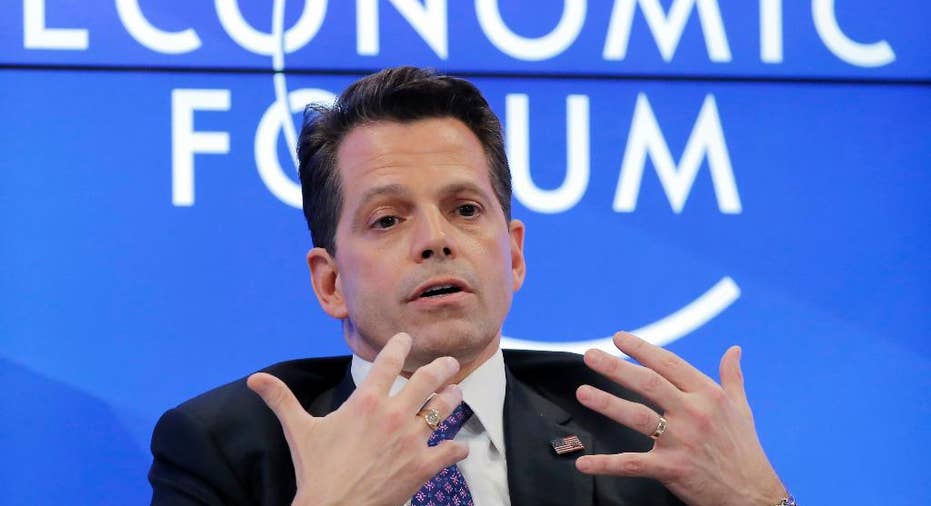 A prominent New York financier poised to become a key liaison between the White House and Wall Street won't be taking the role, thanks to a complicated review of the sale of his firm to a Chinese company.
Anthony Scaramucci, a Republican donor and colorful surrogate for President Donald Trump, was told this week he will not be tapped to head the office that coordinates the administration's outreach the business community and other interest groups. Scaramucci will instead receive a yet-to-be-determined administration job, although the timing remains uncertain, according to two people familiar with the decision.
The people said the change in plans was prompted by the ongoing sale of Scaramucci's firm, SkyBridge Capital. The firm is being sold to a division of the Chinese company HNA Group and a review of the deal by White House Counsel's Office, needed to clear Scaramucci of any ethical conflicts, is expected to take several months.
The two people who spoke about Scaramucci's status demanded anonymity to discuss personnel matters.
Scaramucci declined comment through a spokesman. A White House spokeswoman did not immediately respond to a request for comment.
Scaramucci told reporters at Trump Tower last month that he would be working with "businesses large and small, government agencies large and small, to help them improve the quality of life for the American people." He added: "One of my personal goals is to get all the American people to see President-elect Trump as I see him."
His conversion to Trump came after hitching his wagon to two other presidential candidates — first, Wisconsin Gov. Scott Walker, and then former Florida Gov. Jeb Bush. When it became clear Trump would win the nomination, Scaramucci joined the Trump campaign, becoming one of Trump's best fundraisers and an outspoken media presence on his behalf.
Scaramucci was a fixture at Trump Tower during the transition. He had deep ties to White House strategist Steve Bannon and senior adviser Jared Kushner, two of the three power circles in the West Wing. But he had little relationship with White House chief of staff Reince Priebus.
He has also grown close to Trump, who is said to be a fan of Scaramucci's TV appearances and had envisioned him as a visible face of the administration.
The White House will now seek a replacement to fill the Office of Public Liaison and Intergovernmental Affairs, which has in the past led efforts to rally outside interest groups around the president's policies.
___
Follow Lemire on Twitter at http://twitter.com/@JonLemire