AP interview: Qatar Air CEO sees growth despite Mideast spat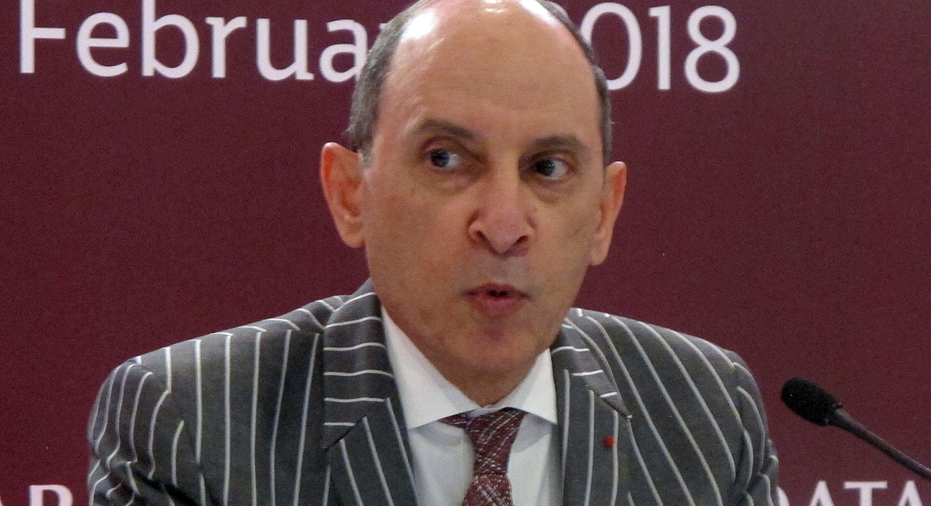 Qatar Airways' chief executive said Tuesday the carrier will post a loss this year because four other Arab countries have severed land, air and sea links with Qatar.
Akbar al-Baker said the ban on Qatar's flagship airline flying to neighboring Saudi Arabia, United Arab Emirates, Bahrain and Egypt since last summer has forced it to fly longer routes through Turkey and Iran, and has hit the company's bottom line, but not its expansion plans.
"We have increased maintenance costs because we are flying longer routes, we have more fuel consumption, so the cost to the airline is rising and I have already stated that the airline will post a loss this year due to the blockade, but this doesn't mean that we are going to shrink," al-Baker said in an interview with The Associated Press. "We will keep on expanding and growing the company."
Speaking in the Australian capital, Canberra, where Qatar Airways has become the first international carrier to offer daily flights, al-Baker said his state-owned airline might know by April the size of the loss. He could not give a timeline on when the new routes would make up for markets lost.
"It all depends on how quick we will be able to mature the new destinations that we are operating instead of the destinations that were taken away from us during the blockade," al-Baker said.
"The world is not only these four blockading countries. The world is very large and we are always looking at new opportunities which we have been doing very successfully. We will grow everywhere, not only by ... new destinations but also grow frequencies," he added.
Qatar's four neighbors have effectively cut their air, land and sea links, isolating it, though there is no military blockade.
U.S. President Donald Trump last year denounced Qatar for allegedly funding terrorism.
But al-Baker has ruled out any reputational damage for his airline or his country from that accusation of supporting extremists that led to the severing of Qatar's links with its neighbors.
"Mr. Trump realizes that he was misinformed, misled by the blockading countries to believe that Qatar was a pariah in the region, which is not the case. We are a big supporter and an ally of the United States," he said.
Al-Baker rejected reports last month from the Unites Arab Emirates, home of the world's busiest airport in Dubai, that Qatari fighter jets had "intercepted" Emirati commercial airliners. The air forces of Qatar's boycotting neighbors have never intercepted a Qatar Airways airliner, he said.
"This is false news just to increase the temperature and find ways to expand the conflict," al-Baker said.
The United States and Qatar last month reached a deal to resolve a years-old quarrel over alleged airline subsidies.
The aviation agreement calls for Qatar Airways to open up its accounting books: U.S. airlines say the company receives billions of dollars in government payments that leave them at a competitive disadvantage. Qatar also made a loose commitment not to launch flights to the United States from Europe or other non-Qatari cities that would create yet more competition for U.S. carriers.
Al-Baker denied his airline was subsidized and said he had no interest in using "fifth freedom" rights to stop in other countries en route to the United States.
Al-Baker told reporters at a Kuwait air show last month that a U.S. start-up airline had offered Qatar Airways a 25 percent stake.
The offer remains "under wraps," al-Baker said Tuesday.
"But Qatar as a country and Qatar Airways are very keen to invest in the United States," al-Baker said.